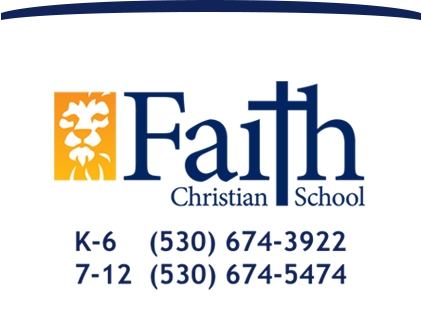 Faith forward. College ready.
Junior High
Welcome to Faith Christian Junior High School
Our junior high school includes seventh and eighth grades
Our mission is to provide a quality education that reinforces the Christian training of home and church by: providing a Christ-centered, Bible-based education that inspires each student to know God through a personal relationship with Jesus Christ and to pursue excellence in moral character, academic achievement, physical & emotional development, and service to others.

Secondary Tutoring
The tutoring or study hall period from 2-2:30 pm on Tuesday is a time when teachers are available for students who are needing some extra help or who have missed time due to illness, etc. Meeting with teachers during the Tuesday tutoring period can be at the request of the teacher or the student. The library is also open that period so students can work on projects, papers, etc.