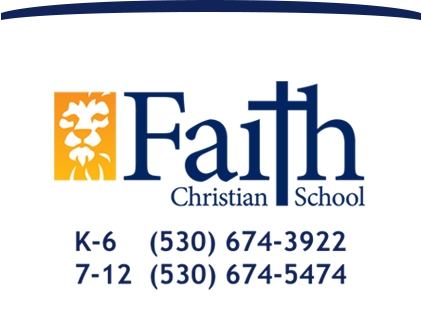 Raising Christian World Changers
Financial
At Faith Christian School (FCS), we strongly believe that Christian education is not a commodity. It's a ministry. It's a commitment. It's a connection - a connection between your child's needs and your family philosophy and our philosophy.
That's why at Faith Christian School, the first and most important consideration is what is best educationally for your child. All other considerations are secondary. But money IS important, and tuition is an investment into the life of your child.
That's why FCS has one of the most robust needs-based scholarship programs in our area to assist families who demonstrate a financial need through our Financial Aid for School Tuition (FAST) process. FAST is an on-line, 3rd party vendor that is highly confidential. Their goal is to assist in determining a financial need for our current and new families.
We provide financial aid and scholarships through our Tuition Assistance program. Both this year and last year over $360,000 in tuition assistance was provided. To learn more about our financial aid and scholarship options, please contact us. Our Admissions Team will be glad to fill you in with all the details and answer any questions you have about tuition and financial aid. For current tuition rates, please call the school office.
For grades K-6 call (530) 674-3922 and for grades 7-12 call (530) 674-5474
Our desire and goal is that money will not stand in the way of your child receiving an excellent Christian education. Your first step is to schedule a Free Educational Success Consultation.
We look forward to working together with you.