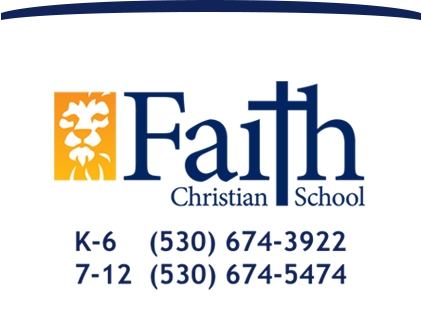 Raising Christian World Changers
Lion Achievement Award
Beginning this spring, Faith Christian School will honor distinguished alumni annually through the Lion Achievement Award. As these alums are recognized, our entire FCS community receives inspiration and encouragement hearing their stories and realizing the impact they're having throughout the world.
Criteria for Lion Achievement Awards:
Significant impact on the lives of others
A strong Christian testimony
Graduated from FCHS, 10 years or more from time of recommendation
Outstanding accomplishments in the area of business, civil service, military, education, ministry, or the arts
Anyone may submit a Faith Christian School alum for Lion Achievement Award consideration, provided the above critera has been met. To do so, please fill out the online form or send a letter to our office addressing the above criteria. Submissions are compiled by February, recipients are chosen by a committee and the awards are given during the Rally in the Lion's Den in the spring.
Please do not tell the alum or any of their family members about the recommendation.
If you can discreetly obtain a resume without the alum's knowledge, please include it.
If you can tell us two other people who know the alum well, please do.
We are able to conduct some research to obtain additional information, but the more information you can provide, the stronger the recommendation.
Click here to submit an alumnus for considertion.