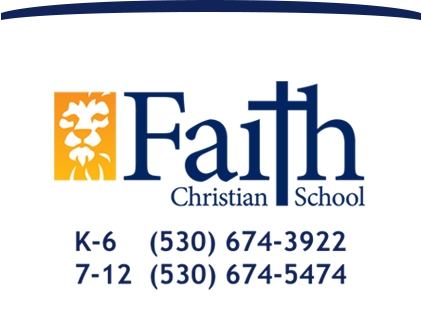 Faith forward. College ready.
News
June 13, 2017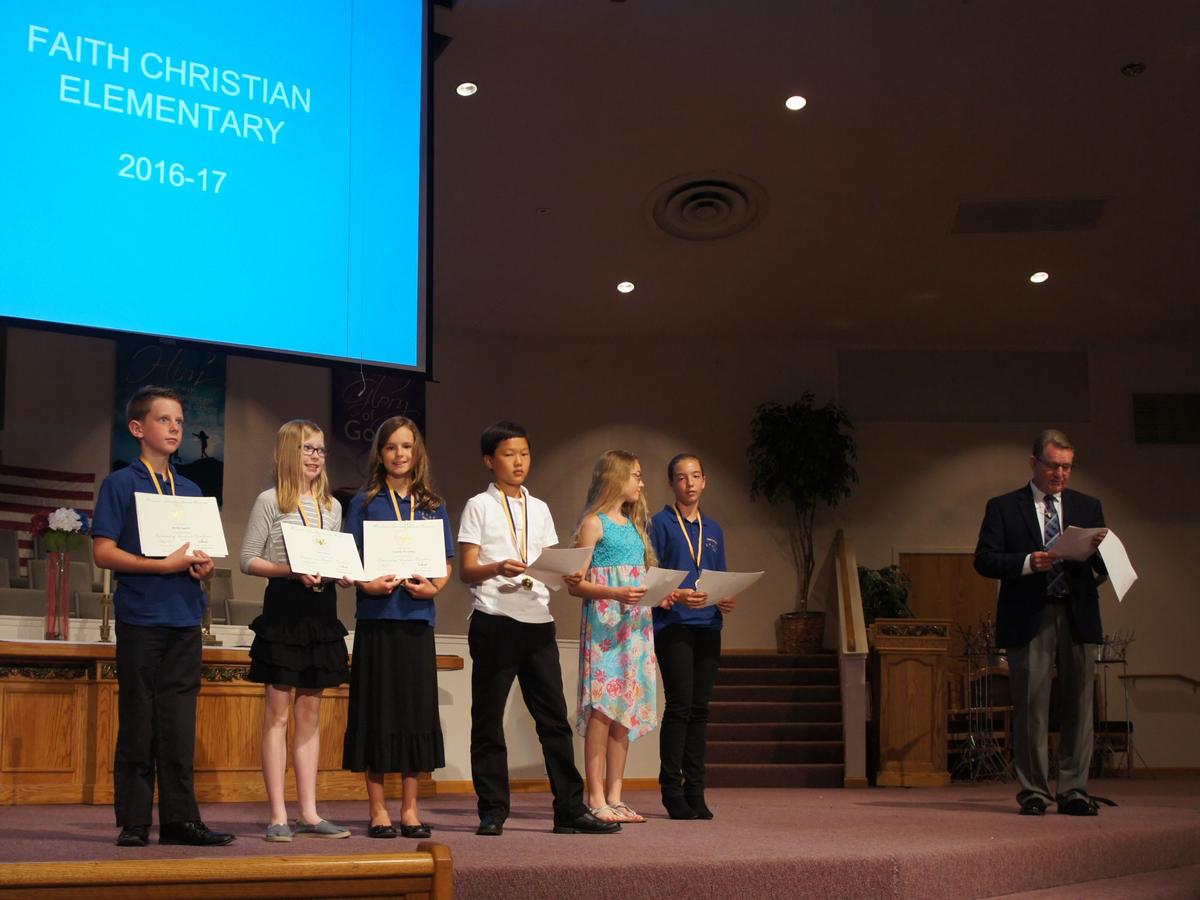 On June 1, 2017, our last day of school, awards were presented to our elementary students in a special presentation during the day and also at our elementary year end program that evening.
Students were recognized individually for Christian character, citizenship, Bible memorization, honor roll, perfect attendance, most improvement, penmanship and spelling.

Perfect Attendance: Elise, Ella H., Ewan, Drew, Hannah, Corbin, Kiana, Makinzee, Alexis, Brody and JIn
Most improved: Rylee, Brett, Blake M., Avaline, Miranda, Kaylee W., Ashley C., Nolyn and Joshua K.
Top Notch Awards: 5th grade - David C., Chance, Emma E., Naomi, Sophia, Alec, Alexis; 6th grade - Ethan, Joshua K., Brooklynn, Jin, Morgan, Maximus, Jack, Grace, Mavis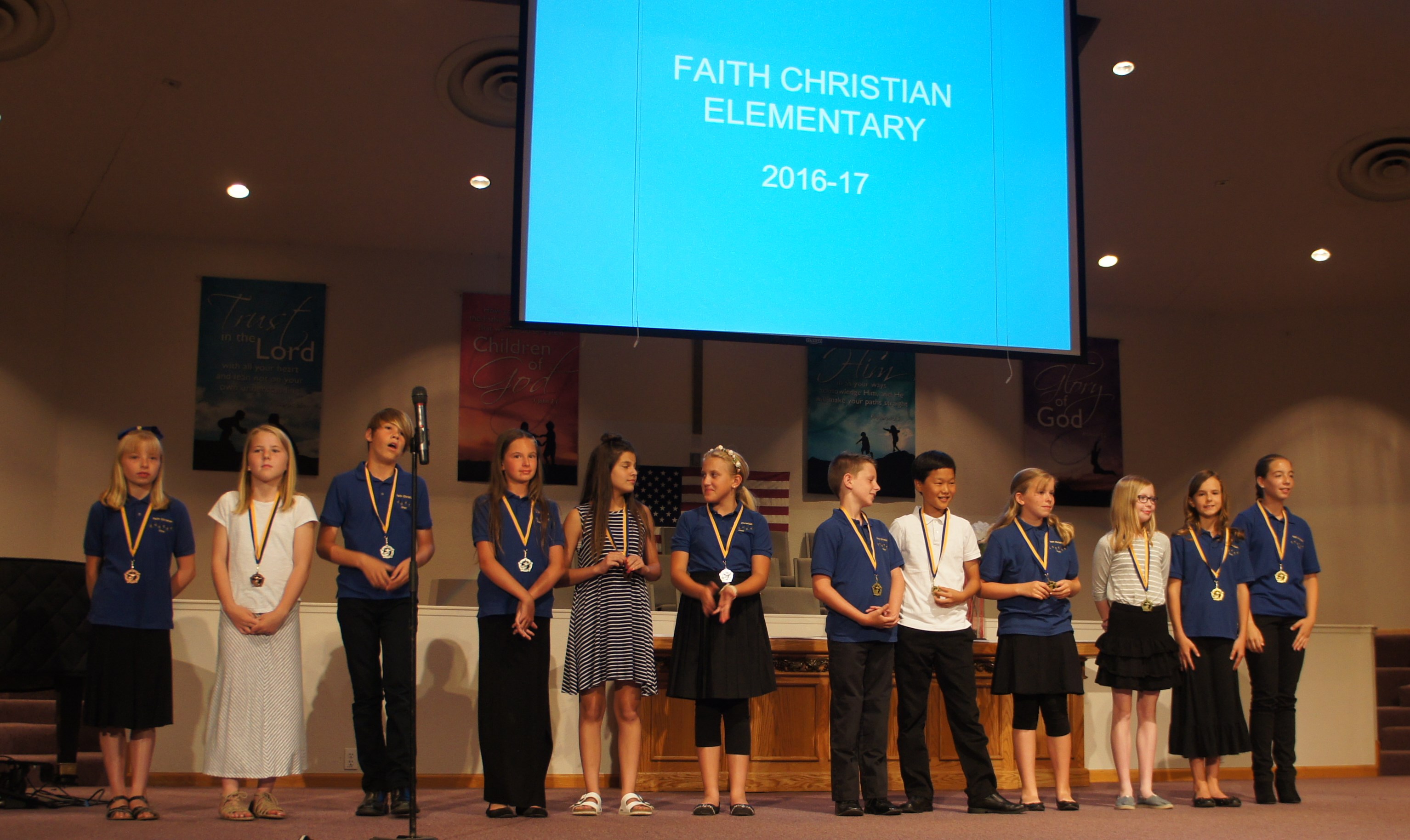 4.0 Medals
To earn this award, 4th - 6th grade student must maintain a 4.0 GPA for the entire school year. The first year a student achieves this honor they receive a bronze medal, the second year, a sliver medal and the third year, a gold medal.
Congratulations to these medal recipients: Bronze: Emily, Torrance; Silver: Alec, Allison, Mia, Sophia; Gold: Brody, Jin, Brooke, Tessa, Isabella, Grace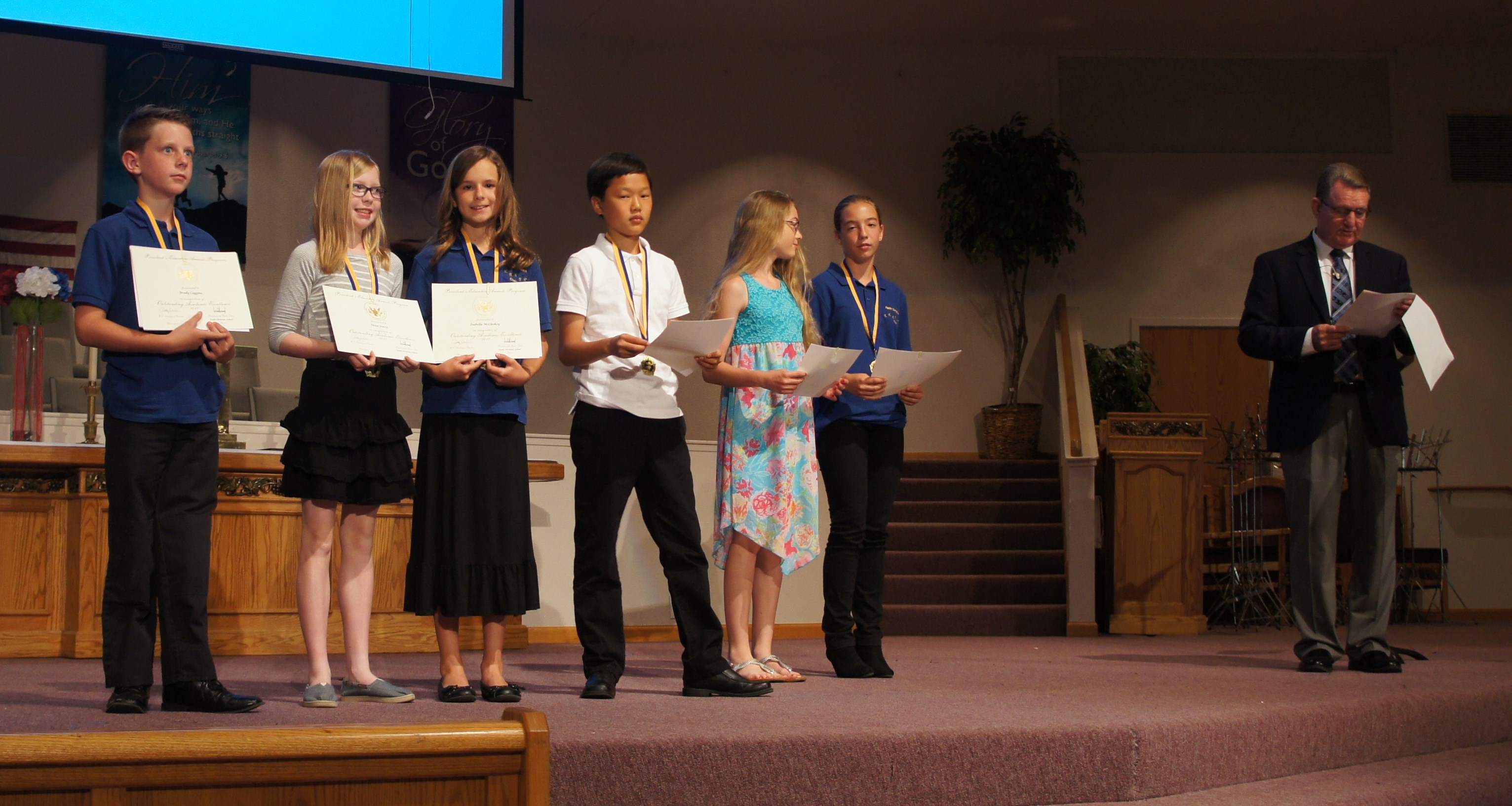 President's Education Award
To earn this award, students must have made the "A" Honor Roll for the last 3 years (3.5 GPA or higher) and must be in the 85% or higher (national average) on Achievement Testing in either math or reading.
Congratulations Brody, Tessa, Isabella, Jin, Desirae and Grace!
California State Honor Awards
4th - 6th Grade students who have maintained a "B" average for the entire year received a certificate of recognition for academic excellence from California Assemblyman James Gallagher. Students with an "A" average for the entire year received a certificate of recognition from California Senator Jim Nielson.
4th grade: Ashley C., Alvin, Varynia, Jason, Gavin, Micah, Elaine, Micah
5th grade: Emma E., Naomi H., Kylee Q., Tangi
6th grade: Ethan, Audrey, Daniel, Morgan, Alaina, Jack, Mavis
4th grade: Zaina, Elka, Naomi C., John, Emily, Torrance, Daniel S., Shayla, Emily T., Sophia V.
5th grade: Izabel, Allison, David C., Mia, Sophia, Sophia K., Shawn, Makinzee, Alec, Alexis, Eric
6th grade: Isabella B., Robert, Brody, Tessa, Mackenzie, Piersonn, Brooklynn, Jin, Maximus, Isabella M., Desirae, Grace, Bethany, Landon