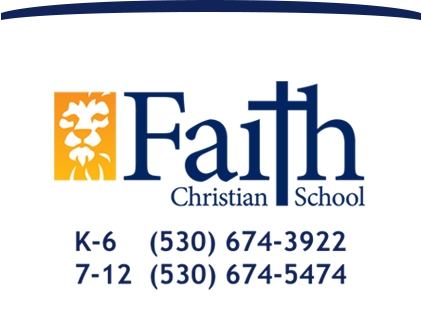 Faith forward. College ready.
Current Production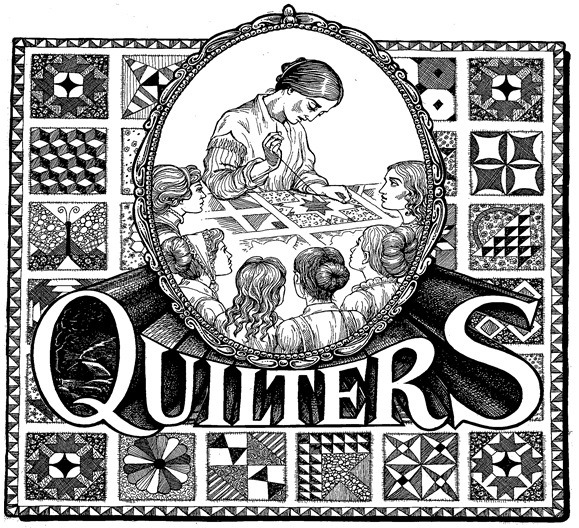 This November, Reap a Harvest of Love, Laughter and Tenderness!
Faith Christian School, Yuba City First United Methodist Church and the Award-Winning FCS Players present
QUILTERS
A Life Changing Musical Story of the Lives, Courage and Faith of America's Pioneer Families!
November 9 and 10 at 7:00 pm
November 11 (Sat. Matinee) at 1:00 pm
Yuba City First United Methodist Church - 3101 Colusa Hwy Yuba City
Tickets: $12 General $10 Students, Seniors and Active Duty Military
This award-winning and heart-warming musical tells the story of America's pioneer women and their families through song, dance, comedy, heartfelt dialogue and through the medium of "the women's domestic art" – the beautiful quilts they created to "keep cover on their families for generations!" Audience members of every gender and every age will find themselves laughing, crying and deeply connecting with what FCS Players Producer/Founding Director Paul DeMeritt describes as "Possibly the most powerful, wonderful and inspiring small musical ever written! A true testament to love, hope and faith!"
This is the fifth production of Quilters that DeMeritt has directed; his first staging of the play was in 1989 when he served as Director of Theatre Arts for Bethany College in Scotts Valley in the Santa Cruz mountains. The play was in the final stages of rehearsal October 17th of that year when the Loma Prieta 7.2 magnitude earthquake struck, damaging the Bethany campus along with much of the community and making it questionable whether or not the show would open in November; however, one of the themes of Quilters is "persevering through hardship to find healing and joy;" the show premiered and its message became a catalyst for healing in the shaken Santa Cruz community.
Since the 1989 production, DeMeritt has staged the show four more times here in the Yuba-Sutter community counting this present effort. DeMeritt recalls "This play has tremendous significance to me; it seems that every time we stage Quilters, it comes at just the right time – at a time when family, friends and community are facing the 'challenges of life.'"
2017's production has proved to be no exception; this year, several families at the school have faced illness, personal tragedy and loss and now our community is in the early stages of recovery from the Cascade and La Porte wildfires – including two Faith Christian families who have lost their homes. Once again, Quilters' timing is providential to bring a message of "love, laughter, healing, tenderness and faith" to a reeling community.
DeMeritt shares that, in the true spirit of quilting, numerous "pieces" fell into place in the steps leading up to the show's preparation, including several long-time friends - Yuba City First United Methodist Church, Gary and Lana Dodd, David Ernstam Financial & Insurance Services, Inc., Dave Greenetz Construction and Snelling Bookkeeping and Tax Services, - stepping up as sponsors to help DeMeritt and Faith Christian repeat an exceptional gesture of love and encouragement: "When the Loma Prieta Quake hit in 1989, we at Bethany decided to reach out and offer complimentary tickets for the show to any families in the community who had been financially impacted by that tragedy" DeMeritt recalls. "Now, here at Faith Christian, the FCS Players want to make the same offer to families impacted financially by the Cascade and La Porte fires in our community,"
DeMeritt asks that families who have suffered loss in the fires and who would like to experience Quilters' message of love, hope and healing, contact the FCS Players Box Office at 3105 Colusa Hwy, Yuba City and complimentary tickets will be made available. The box office, on the campus of Faith Christian High School, is open Monday through Friday from 9 am to 3 pm.
The 2017 Quilters will feature 1985 FCHS alumnus Sheryl (Gray) Seino (who also performed in the 1989 Bethany College production) as mother and matriarch Sarah McKendree Bonham, Olivia Allen, Brianna Brennan, Bridget Coggins, Lydia Crist, Anna Davis, Kaitlyn Friemark, Gillian Greathouse and Kaylin Murray as her daughters and David Wickline, the sole male performer in the play, who will play numerous roles as one of the men of the prairie. Assistant Directors Lydia Crist and Hailey Warta have helped to stage and coordinate the show, FCS Players Musical Director Lana Dodd and her orchestra create the glorious instrumental and vocal music of the production, which will also feature the unveiling of the amazing 12 X 12 foot "Legacy Quilt," created in 1989 by the Pajaro Valley Quilt Association for the Bethany production and used in every production of Quilters DeMeritt has directed since. Additional beautiful quilts for the show have been provided by the Quilters of Yuba City First United Methodist Church and other area quilt guilds.
Director/Producer: Paul DeMeritt
Assistant Directors: Anne DeMeritt, Lydia Crist and Hailey Warta
FCS Players Musical Directors: Lana Dodd and Jeff Poppinga
Presented by: Faith Christian School, Yuba City First United Methodist Church, Gary and Lana Dodd, David Ernstam Financial & Insurance Services, Inc., Dave Greenetz Construction, Snelling Bookkeeping and Tax Services and the Award-Winning FCS Players
---
GODSPELL dazzled audiences in April 2017
This spring the FCS Players, Faith Christian School's award winning theatre troupe presented the hit Broadway musical GODSPELL!
GODSPELL features magic, merriment and joyous songs and dances, including the international hit, "Day By Day!" "GODSPELL" and is a heartwarming, groundbreaking and unique reflection on the life of Jesus, with a message of kindness, forgiveness, joy and love.
The FCS Players Godspell Cast for 2017 included:
Roah McCloud as Jesus
Luke Poppinga as John the Baptist
Alec Reische as Judas Iscariot
A brilliant and dynamic ensemble of "disciples" including: Olivia Allen, Brianna Brennan, Rachelle Calabrese, Brenna Campbell, Bridget Coggins, Lydia Crist, Anna Davis, Gillian Greathouse, Kylie Knoop, Kaylin Murray, Kieran Rutkosky, Tess Scott, Snow, Andrew Tonn, Hailey Warta and David Wickline.
Paul DeMeritt, Producer/Artistic Director
Anne DeMeritt, Lindsay DeMeritt, & Jeff Poppinga, Assoc. Directors Hailey Warta, Lydia Crist, Gillian Greathouse and Alec Reische, Asst. Directors
---
A Christmas Carol
The Gospel According to Ebenezer Scrooge, a New Original Music Adaptation by Paul DeMeritt, was presented Dec. 1-3, 2016
Special Dedication (as printed in the program)
Rev. John Sheppard II
"A Man of Vision, Passion, Mission and Love for People Young and Old , Ministry and the Arts!"
When I arrived on campus at Faith Christian School 24 years ago, there was a message waiting for me in the office that the Pastor of Yuba City First United Methodist Church –whose facility we would be sharing – wanted to see me as soon as possible. My first thought was "I've only been here a few days – I can't be in trouble yet!" I dutifully made my way across the parking lot to the FUMC office, where the church secretary took me in to meet Pastor Sheppard. John – or Shep as I soon learned he liked to be called – stood up from behind his desk and said "Come with me, young man." We walked down the hall and into the room in which you sit for this performance – the church Fellowship Hall – which, in those days looked much different than it does today! The Fellowship Hall had served as the main sanctuary for many years; there was a very small carpeted riser where the stage is today, with two steps of choir risers behind – covered now by the set steps and set's back wall in front of you.
Shep said "Paul, I was a drama major and loved the theatre in college – but ministry was my first calling. I've always wanted to support young people in the arts in any way I can; so you can do ANYTHING you want to this room to make a great theatre program happen at Faith Christian School – except paint the walls black. I know that would make a great "black box" theater, but the trustees of the church would kill me!"
Needless to say, I took Shep at his words. In the years to come and as what would become known as the FCS Players grew, Shep and I talked often, shared dreams and vision, prayed together, laughed and even wept. One day in early Fall of 1998, Shep and I were chatting and he said "You know Paul, I've always loved the play 'You Can't Take it with You.' Remember the great Frank Capra movie from 1938 with Jimmy Stewart, Jean Arthur and Lionel Barrymore as the grandpa in that film? You should do that play…and by the way, I've always wanted to play Grandpa Vanderhof!" Of course, that is exactly what happened; we presented YCTIWY that fall; my eldest daughter and tonight's co-director Lindsay Roberts played the Jean Arthur role; Ryan Emerick, now a senior pastor himself in Oregon played the Jimmy Steward role with his future wife Holly in the play as well and Shep shone as the lovable, irascible and brilliant Granpa Vanderhof. It was…and he was…a hit!
24 years have come and gone. Hundreds of FCS Players have performed literally hundreds of performances for thousands in Yuba-Sutter and beyond; hundreds of FCS Players alums now have children of their own and have "trod the stages" of Broadway, Hollywood, their own schools, classrooms, theatre programs, businesses, the U.S. military, the U.N., abbeys, convents, church platforms all over the world. They have become teachers, pastors, attorneys, first responders, firefighters, police officers, nuns, entrepreneurs, successful business men and women, wonderful parents and most important of all wonderful men and women who love themselves, each other and their God and strive to spread his light, love and beauty throughout their world. Some of their children – and even a few grandchildren of adults who've participated over the years – are in tonight's production. You will see the same light and life, the same passion and exuberant joy in Christ that Shep envisioned 24 years ago - and I believe that Shep, who passed away last Saturday, is here as well, laughing, singing along, encouraging and smiling, with that same twinkle in his eye that I will always remember with love.
Thanks, Shep; thanks to his wife Jan and to all the extended family and loved ones, for making this amazing journey possible. There's an old story about a man who never knew a stranger, only friends he hadn't met yet; and Jesus said "Greater love has no one than this, that he lay down his life for his friends." Shep was – and is – a man who gave deeply and fully of his entire life for friends – young and old – that he knew and loved and for those he hadn't even met yet…friends like you. May we all follow his example.
Yours with love and blessings this Holy Season,
Paul and Anne DeMeritt and the Cast and Crew of A Christmas Carol, December 2016
A Christmas Carol Cast List
Mr. Charles Dickens – Paul DeMeritt
Ebenezer Scrooge – Roah McCloud
Jacob Marley, a Ghost – Kieran Rutkosky
The Cratchit Family
Bob Cratchit – Andrew Tonn
Mrs. Cratchit – Lydia Crist
Peter Cratchit, their son – Kieran Rutkosky
Martha Cratchit, their daughter – Rachelle Calabrese
Belinda Cratchit, their daughter – Anna Davis
Betty Cratchit, their daughter – Kylie Knoop
Bob Cratchit, Jr. – their son – Alec Oakley
Tiny Tim, their son – Alvin Chibaya
The Fezziwig Family and their Friends:
Mr. Fezziwig – David Wickline
Mrs. Fezziwig – Olivia Allen
Fanetta Fezziwig, her daughter – Bridget Coggins
Fanella Fezziwig, her other daughter – Kaylin Murray
Dick Wilkins – Kieran Rutkosky
Young Ebenezer Scrooge – Alec Reische
Belle, Young Scrooge's fiance – Brenna Campbell
Fred Hollywell, Scrooge's Nephew and Friends
Fred Hollywell– Luke Poppinga
Lily Hollywell, Fred's wife – Rachel Garbutt
Lily's Friends:
Miss Abigail – Brianna Brennan
Miss Anne – Kierstyn Snow
Miss Winnifred – Tess Scott
Mr. Topper – Kieran Rutkosky
Special Guests and Folk of London:
Tess, a Child of the Streets of London – Olivia Dodd
Vision of Christmas Past – Hailey Warta
Vision of Christmas Present – Gillian Greathouse
The Vision of Christmas Yet-to-Come – Nathan Silva
Jane, a Mission Worker – Tess Scott
Judith, a Mission Worker – Anna Davis
The 1st Mourner – Bridget Coggins
The 2nd Mourner – Kaylin Murray
The 3rd Mourner – Kierstyn Snow
The Undertaker – David Wickline
The Charwoman – Hailey Warta
The Laundress – Olivia Allen
The Children of London – The Awesome After School Drama Team