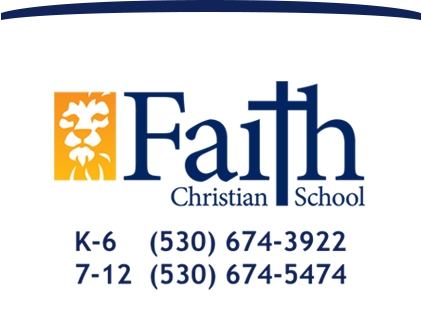 Faith forward. College ready.
Performances
Grandparent's Day - November 17, 2017
The elementary band and choir will perform in the morning and high school artists will perform on the secondary campus in the afternoon.
FCS Players: Quilters! - November 9 and 10 at 7:00 pm and Novemeber 11 at 1:00 pm
This November, Reap a Harvest of Love, Laughter and Tenderness!
This award-winning and heart-warming musical tells the story of America's pioneer women and their families through song, dance, comedy, heartfelt dialogue and through the medium of "the women's domestic art" – the beautiful quilts they created to "keep cover on their families for generations!"
Audience members of every gender and every age will find themselves laughing, crying and deeply connecting with what FCS Players Producer/Founding Director Paul DeMeritt describes as "Possibly the most powerful, wonderful and inspiring small musical ever written! A true testament to love, hope and faith!"
Christmas Concert and Art Show - December 4, 2017 at 7:00 pm
The Concert Band will perform sounds of the season, spreading Christmas cheer. Art will be on display from junior high and high school students in the foyer. This is wonderful opportunity to share in the joy of the Christmas season. The community is welcome to attend. Free admission. Location: First United Methodist Church Yuba City, Sanctuary
Spring Concert - April 30, 2018
Faith Christian musicians and artists will present their works during this delightful evening! Enjoy the student art exhibit in the foyer beginning at 6:30 pm highlighting the work of 7th - 12th grade students. The concert follows at 7:00 pm in the First United Methodist Church of Yuba City sanctuary featuring the FCS Concert Band. Admission is free and the community is welcome!