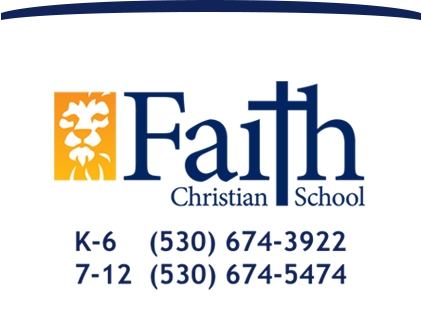 Faith forward. College ready.
Auction and Dinner

Save the date (you should) for our next Auction and Dinner...from a galaxy far, far away on May the 4th, 2018!

Thank you to all who made the 26th annual Auction & Dinner a big success!
All monies raised benefit our needs-based Tuition Assistance Scholarship program.
Through this event, you are contributing to shaping the next generation of Christian servants and leaders - thank you!
A HUGE thank you to our generous SPONSORS who helped bring this Auction & Dinner to fruition.
Gold Sponsors:
George & Shirley Murray
Dr. Richard & Nancy Maddalena
Steve Sanders - Independent Financial Group
Bronze Sponsors:
Matt & Melissa Davis
Snelling Bookkeeping & Tax Service Inc.
Thank you also to these generous donors:
A Place To Game, Abercrombie & Co., Abi Smith, Action Uniforms, Advanced Chiropractic, Alan & Donna Pon, Alta Murillo, Ashton Imagery, Ballazio Salon & Spa, Barry & Pamela Greathouse, Beekeepers Daughter, Ben George, Berkshire Hathaway Realtors, Beverley Silva, Beverley Silva, Bill & Mary Hannold, Birch Valley Ranch, Bob & Terry Ouzts, Brandi Pond, Brock's Ice Cream, Browns Gas, Buffalo Wild Wings, Carl & Simone Reed, Cheryl Blevins, Childers Computer & Network Consulting, Chris & Rachel Philpot, Cinemark Century Theatres, Clark Avenue Coffee, Cliff & Sheryl Snelling, Colusa Industrial Properties, Conseale, Country Florist, Crosspointe Bookstore, Cupcake Magic, Dairy Queen, Damsel in Defense, Dancing Tomato, David & Gail Ernstam, Dicky's BBQ Pit, Dollhouse Rabbitry, Don's Furniture, Dow Lewis Motors, Dr. Eric Oakley DDS, Eddie & Patty Leland, El Zarape, Ernstam Financial & Insurance Services, Inc., Ettore's Bakery, Evans Furniture, Events by LaDonna, Evergreen Home Loans, Fast Track Hobbies, FCS Kindergarten Class, FCS 1st Grade Class, FCS 2nd Grade Class, FCS 3rd Grade Class, FCS 4th Grade Class, FCS 5th Grade Class, FCS 6th Grade Class, Fire Station 30, Sacramento - Gregg Quick, First Class Tanning, Free Time Java, Gaiser Pets, Garden Hwy Auto Clinic, Gauche Aquatic Park, Geoff & Leah Harris, George & Shirley Murray, Grange Co-Op, Green Bones Pest Control, Grocery Outlet, Hannah Farley, Henry Herrera, High Performance Carpet Cleaners, Hilbers Inc., Hillary Hutchinson, Home Court, Hugh & Joan Booth, Hwy 99 Carwash, Iverson Orthodontics, Izzy Malan, James & Karli Steele, Janyo Yogurt, Java Detour, Jeannine Friemark, Jennifer Payne & Yearbook, Jesse & Shirly Twu, Jim & Diane Denney, Joan & Hugh Booth, Johnson's Bait, Tackle, & Fly Shop, Justin Meyer, Kay Andrus, Keith & Joan Bieg, Kenzo Sushi, Kim Ruccione, Knights Grapevine Nursery, Kyla Rood, Lance & Nina Maddux, Larry Hemphill Guide Service, Les Schwab, Leslie Greenetz, Letty Gonzales, Linda's Soda Bar & Grill, Lisa Maki, Little Red Hair House - Courtney Cooper, Lora Crowder, Lorrie Helm, Lumberjacks, M & A Ranch - Mark & Anne McEwan, Maddy Reimers, Mark Maki, Mat Coggins, Matt & Crystal DeMeritt, Matt & Melissa Davis, Melissa Poma Hair, Michael & Carla Childers, Midtown Grill/ DQ, Mike & Lisa Fox, Mountain Mikes, Myung Marin, Nakagawa Appraisal Services, Natural Healing, New Earth Market, Northwest Nazarene University, NS Fit Club, Nu Generation Lanes, Paul DeMeritt & FCS Players, Paula Bicknell, Peach Tree Golf & Country Club, Pete's Music, Photogenic Studio, Poole's Jewelers, Reed Family Dental, Richard & Marilyn Diehl, Dr. Richard & Nancy Maddalena, Rick & Valarie Strain, Rick Daugherty, Rob Rerucha, Robertson Family Farms, Russell & Boals Painting, Sacramento River Cats, Sandy Beaver, Scellato Designs, Senator Jim Nielsen, Sheree & Makinzee Morrison, Shawn & Wendi Greathouse, Sheldon C. Hadley, Attorney at Law, Shooters Paradise, Snelling Bookkeeping, Soccer City, Sperbecks Nursery, Sport Clips, Starbucks Coffee Co- Colusa Hwy, Bogue Rd., Franklin, Marysville, and Stabler locations. Steve & Catherine Ward, Steve Fowler, Steven & Tamara Lukens, Strachan Apiaries, Sunflower Natural Market, Susie Thomas, Sutter Orchard Supply, Sutter-Yuba Association of Realtors, Tami King, The Bride Church, The Cookie Tree, The Lifestyle Barber Shop, The Yard Guy, Ting's Refuge, Tony and Laurel Banta, Tony's Fruit Stand, Tractor Supply, Valley Tractor, Vans Bike Shop, Victory Garden Kids, West Butte Orchard, Will & Shannon Hannold, Xtreme Craze Lazer, Youngsters Inc., Yuba City Florist, Yuba City Racquet Club
Thank you also to the following volunteers:
Bank
Debbie Jewell
Joy Elliott
Randi Haeberle
Samantha Jewell

MC
Geoff Harris

Reader
Chris Seale

Auctioneers
Brian Moniz
Travis Moniz

Recorders
Rob Haeberle
Randy Jewell

Food Coordinator
Letty Gonzalaz
Food Chafers
Alta Murillo

Deco, Setup, Kitchen, and Dessert Coordinator
Norma Moreno, 'Nana'

Kitchen Assistance & Breakdown
Kelly Meyer

Technical Assistance & Pig Pen
Michael Childers

Marketing & Development
Sallee McCleskey

Development Assistant & Set-up
Abi Smith
Development Assistant
Gina Diehl

Hope Point Set-up, Breakdown & Clean-up
Anna Creer
Hope Point Audio Visual
Terry Drenan

Deco Truck
Dancing Tomato
Deco Items
Katherine Ward
Sandy Beaver
Scott & Paula Bicknell, West Butte Orchard

Table Decorators
Beverley Silva
Bonnie Briscoe
Casey Warta
Crystal DeMeritt
Esther Martinez
Gina Diehl
Jessica Wolfolk
Kelly Meyer
LaDonna Curteman
Leah Harris
Linda Patterson
Lisa Blankenship
Lisa Maki
Mary Hannold
Myung Marin
Nina Maddux
Randi Haeberle
Samantha Jewell
Sherri Hurn
Teal McCracken
All Around Helpers
Bill & Mary Hannold
Casey & Tim Warta
Catherine & Steven Ward
Chanta Apodaca
Charvis Franklin & Y&F HS
Cindy Reimers
Criston Merrit
Crystal DeMeritt
Jeaninne Friemark
Karli Steele
Katherine Ward
Kay Andrus
LaDonna Curteman
Leah & Geoff Harris
Letty Gonzalaz
Linda Patterson
Myung Marin
Norma Moreno, 'Nana'
Pam Wickline
Susie Thomas
Teal McCracken
Will Hannold

Student Helpers
Abby Snow
Amaris Shettlesworth
Andrew Tonn
Angela Tonn
Angelo Ward
Anna Davis
Brenna Briscoe
Brogunn Huffmaster
Charlie Robinson
David Wickline
Freddie Liu
Jacob Riedel
Jacob Ward
Jeremiah Savage
Juan Souza
Julia Mertes
Justin Meyer
K. Snow
Keegan Malan
Keerat Takhar
Lilli Elliott
Madi Reimers
Makalyn Hannold
Rose Childers
Samson McClelland
Zach Curteman