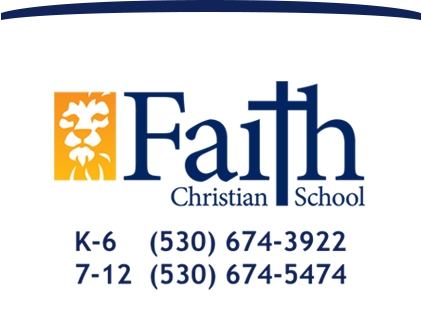 Raising Christian World Changers
Auction and Dinner

Join us for our "Light-Speed Ahead - Furthering the Faith Force" Auction and Dinner...from a galaxy far, far away on May the 4th, 2018!
The Auction and Dinner will be held at Faith Christian High School and will feature new fun elements and your favorite highlights of Auctions past!
What to expect: Awesome Raffle Baskets FULL of great items (replacing silent auction), Live Auction with Dessert Auction and entertainment!
The evening will include a live...interactive...intergalactic game experience - help Aslan escape from the Empire! (See schedule below)
Purchase event admission on our FCS App, by clicking here, or in the Secondary Office.
FCS Auction Raffle: Tickets are $5 each
Anyone can purchase tickets to help our school! Need not be present to win.
Raffle tickets can be purchased through this link, on our FCS App with a credit card, or in the Secondary Office with cash/check. Pre-sale Raffle ticket sales end May 3. On May 4th, the final Raffle ticket sales will be at the event only. Winning tickets will be drawn at the event.
Pick your favorites and enter to win any of our 42 Raffle collections including a $500 tuition scholarship!
FCS Students can win FREE Raffle Tickets!
Share about our Raffle with family and friends to earn point credits toward free Raffle tickets!
With every ticket purchased, the donor decides which student will receive one point credit. 1O student points = 1 free Raffle ticket. No limit! Student points can be earned for Raffle tickets purchased through May 1st.