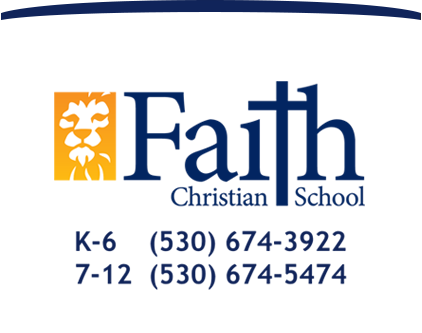 Raising Christian World Changers
Online Classes
Faith Christian School partners with Sevenstar, a leader in Christian online education, to enhance our course offerings.
Why Sevenstar?
Sevenstar is a leader in online Christian education and currently serves schools and families worldwide with high-quality learning solutions. Our online courses for 6-12 graders are rigorous and exceed all US national standards and recommendations.
We support your mission to deliver a biblical worldview education. Sevenstar desires to glorify Christ, and our curriculum encourages students to learn how to process information and think critically in the context of a biblical worldview.
Sevenstar Academy is the online school that facilitates our academic services. Our school is accredited by the North Central Association (an accreditation division of AdvancED) and offers many approved courses by College Board, NCAA, and University of California (UC/CSU) schools.
Biblical Integration
Sevenstar Biblical and Curriculum Development Manager and Subject Matter Expert's review each course against their guiding biblical principles for each content area. These principles point to the overarching truths that any course in the five main disciplines (math, languages, social studies, sciences, and fine arts) should teach:
The nature of God – What does this discipline show us about who God is and how He works?
Original Creation – What do we need to learn in this discipline about how God originally designed His Creation?
Results of the Fall – How does the Fall impact the study and understanding of this discipline?
Distorted Creation – What must we learn in this discipline as a result of the faulty thinking humanity has about the world around him?
Redemption/Response – How can redeemed humanity engage the fallen world or respond in a way that bring glory to God in this discipline?
Assimilation/Spiritual Formation – What truths can we glean in this discipline that can be applied to our Christian life and growth?
Purpose – How will studying this discipline help the redeemed live out the biblical mandates of stewardship (Gen. 1:26), the Greatest Commandment, and the Great Commission?