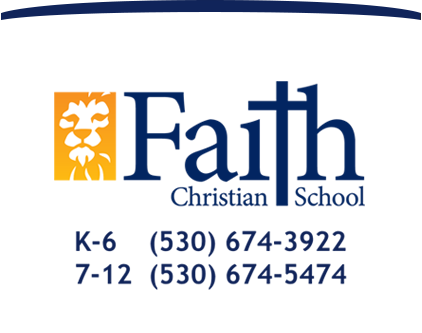 Raising Christian World Changers
International Student Program
Faith Christian School is proud to partner with Inner Circle Education Center.
Inner Circle Education Center (ICEC) is a long-term education consulting agency which offers assistance to students from the People's Republic of China seeking an education in the United States.
Education Consulting and Homestay Placement:
ICEC's bilingual education counselors follow each student throughout their educational experience, providing educational consulting, homestay placement (when necessary), and acting as a constant liaison between the Chinese student, Chinese parents, host family, and Faith Christian School.
Instructional Services:
ICEC maintains a team of educators, including trained ESL teachers and a curriculum specialist, to assist the students in language acquisition, cultural awareness, and various school subjects. In addition, ICEC's offices in Los Angeles and Shanghai are certified iTEP Testing Centers, offering test preparation courses for incoming students.
Why Choose Faith Christian School?
At Faith Christian School we develop the whole individual student involving Christian character, spiritual foundations, academic instruction, and social opportunities.
Teachers meet daily for devotions and prayer, lifting up the school and students before the Lord. Staff and Faculty provide strong Christian role models in the development of Christian character as well as daily Bible classes. Teachers and students begin the day with prayer and all subjects are taught through the lens of a Bibilcal worldview. Chapel is held every week, with breakout groups held once a month. AP/College prep classes are offered with a strong biblical emphasis. Individual tutoring times are available at 2:00 pm on Tuesday and as well as after school daily. Social gatherings are held during holiday times.
In our student body, we have over 50 Christian churches represented, as well as a diverse multi-cultural student body. Jesus Christ is at the center of all we do!