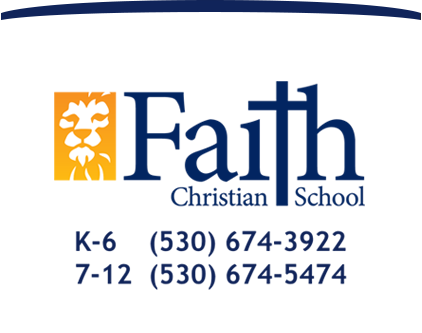 Raising Christian World Changers
2010s
2015 FCHS graduate Hannah Payne
Currently: In her sophomore year at UCLA, pursuing a degree in Communications and Broadcast Journalism.
Hannah is also a lifestyle and fashion blogger, sharing her thoughts and ideas at www.practically-imperfect.com, which led to her being featured in a NY Times article about Generation Z and social media. She has also been tagged as one of "The Top 30 College Moguls in the US You Need to Know About in 2016" in an online article by Mogul. Most recently, Hannah appeared on Larry King Now as an expert on social media in this generation.
Hannah has also landed prominent roles in series on NBC and FOX as well as the CBS's How I Met Your Mother. Hannah is a busy, up-and-coming college student, rounding out her activities at UCLA with membership in CRU, Greek Crossing, and the Kappa Alpha Theta sorority. Hannah's biggest fans are her father and mother, Jeff and Jennifer Payne, and her brother Ben. Faith Christian School provided not only a foundational experience for Hannah, but is a central part of her family life as well. Her mother Jennifer is an FCS teacher.
---
2012 FCHS graduate Jason Upton
Jason Upton of Sutter, a student at Simpson University, won the award for best undergraduate presentation at the sixth annual Student Research Symposium. He was one of nine Simpson University students to receive a Stanley Clark Student Research Award March 5, 2016 for work presented during the symposium. Upton is majoring in psychology.
Jason Upton is an FCHS alumnus from the class of 2012. His dad, Harold, is an alumnus from the FCHS class of 1983.