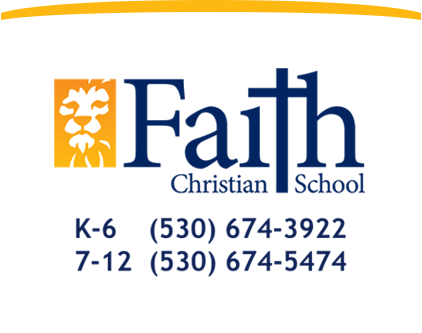 Raising Christian World Changers
COVID-19
Coronavirus Information
May 29, 2020
Greetings FCS Family,
To say this has been an unusual year would be an understatement. I am extremely proud of our Lion Nation and the way everyone pulled together during this challenging time. The way you, your family, the teachers and staff pivoted to distance learning was a blessing to witness. We realize it wasn't without challenges, but we all persevered and made it through one of the most unique situations we have experienced in our lifetime. I'm confident that God was working behind the scenes to accomplish His purposes, despite the circumstances, and I'm certain He is not finished with us yet.
Thank you all for your expressions of love and appreciation for your faculty and staff. We have an incredible team of servants and they really do love your children. If you agree, please pass that on to others who may be interested in a supportive Christian school environment for their children or grandchildren.
If you haven't already, please take a few moments to check out the memories captured in our social media postings regarding our graduations and other end of the year recognitions. Congratulations to our newest alumni - the FCHS Class of 2020!
I trust you all will have some incredible memories from this time of staying at home and distance learning. But we look forward to being able to work together under much different conditions in the coming year as we do plan on starting the 20-21 school year on schedule, August 13. We will take steps to ensure that when we begin having students back on campus we will provide a safe learning environment in accordance with local health guidelines for schools.
We will plan to provide updates during the summer on July 1st and August 1st.
Have a great summer, stay safe and continue to love God and love one another!
May God bless you, and our entire FCS Family. Take care!
Bill Hannold
Superintendent