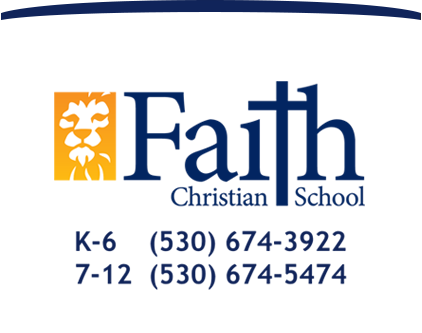 Raising Christian World Changers
News
Canceling Rally, School Will Continue
March 12, 2020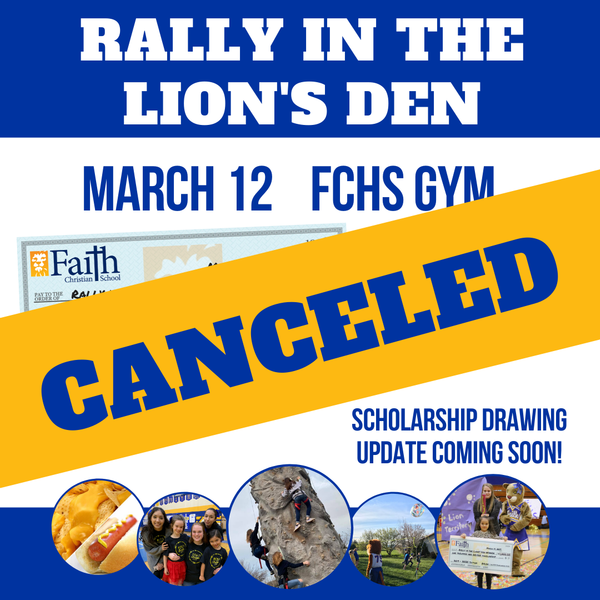 FCS Family,
Following much prayer and counsel, we are disappointed to have to announce that we will not be having the "Rally in the Lion's Den" tonight. We have had contact with the Sutter County Health Department, the point person for the COVID-19 response team for the City of Yuba City, The California Department of Public Health and State Department of Education. We have also received counsel from the Center for Disease Control and our Association of Christian Schools International.
The statewide COVID-19 prevention guidelines shared by the Governor's Office last evening precludes us from having a gathering of more than 250, which would include our "Rally in the Lions' Den." We will share additional information regarding various aspects of the Rally, including how we will conduct the drawing for the three $1,000 Tuition Scholarship Checks.
School will continue as usual. We are thankful that there are no known cases of COVID-19 in our local area, but realize that could change. Should school have to be suspended for any length of time, the faculty is working on contingency plans for students to be able to keep up with work while away from school.
We will maintain communication with local health authorities and will continue to encourage the everyday preventive actions recommended by the CDC, including staying home if sick (please see graphic below).
Let's continue to be in prayer for all those in authority making decisions in regards to bringing this current health challenge under control.
Thank you for your understanding and support.
Bill Hannold
Superintendent/Elementary Principal