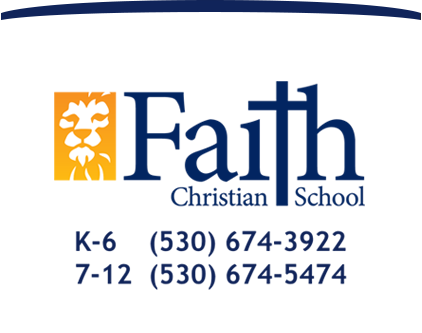 Raising Christian World Changers
FCS Reaches Out
At Faith Christian we are growing servant leaders who care for the needs of others and live out the Gospel, sharing Christ's love. We love God by loving others.
There are many ways in which our students are actively engaged in service and giving.
On the Elementary campus we provide food for the hungry in our community with the Kids Can Food Drive. Students donte gifts for the Salvation Army Toy Drive program, and personal supplies and support for the Twin Cities Rescue Mission. The Elementary Choir shares the love of Jesus at Christmas with caroling in local care facilities.
Offerings of Love are given in chapel and the monies are donated to local Christian charities, ministries and missionaries.
Secondary students are mentored to establish a life pattern of service by having volunteerism as a Bible course requirement. Unity Groups also join together for service projects throughout the year.
There are also many other ongoing outreach opportunities such as Mexico Outreach, and Operation Christmas Child.
"...through love serve one another.'' Galatians 5:13