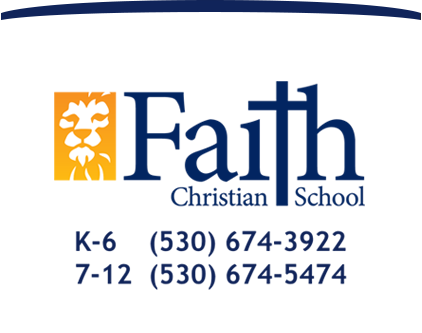 Raising Christian World Changers
News Blog
FCS Players Present "A Night of Scenes" Streaming Feb. 26
February 08, 2021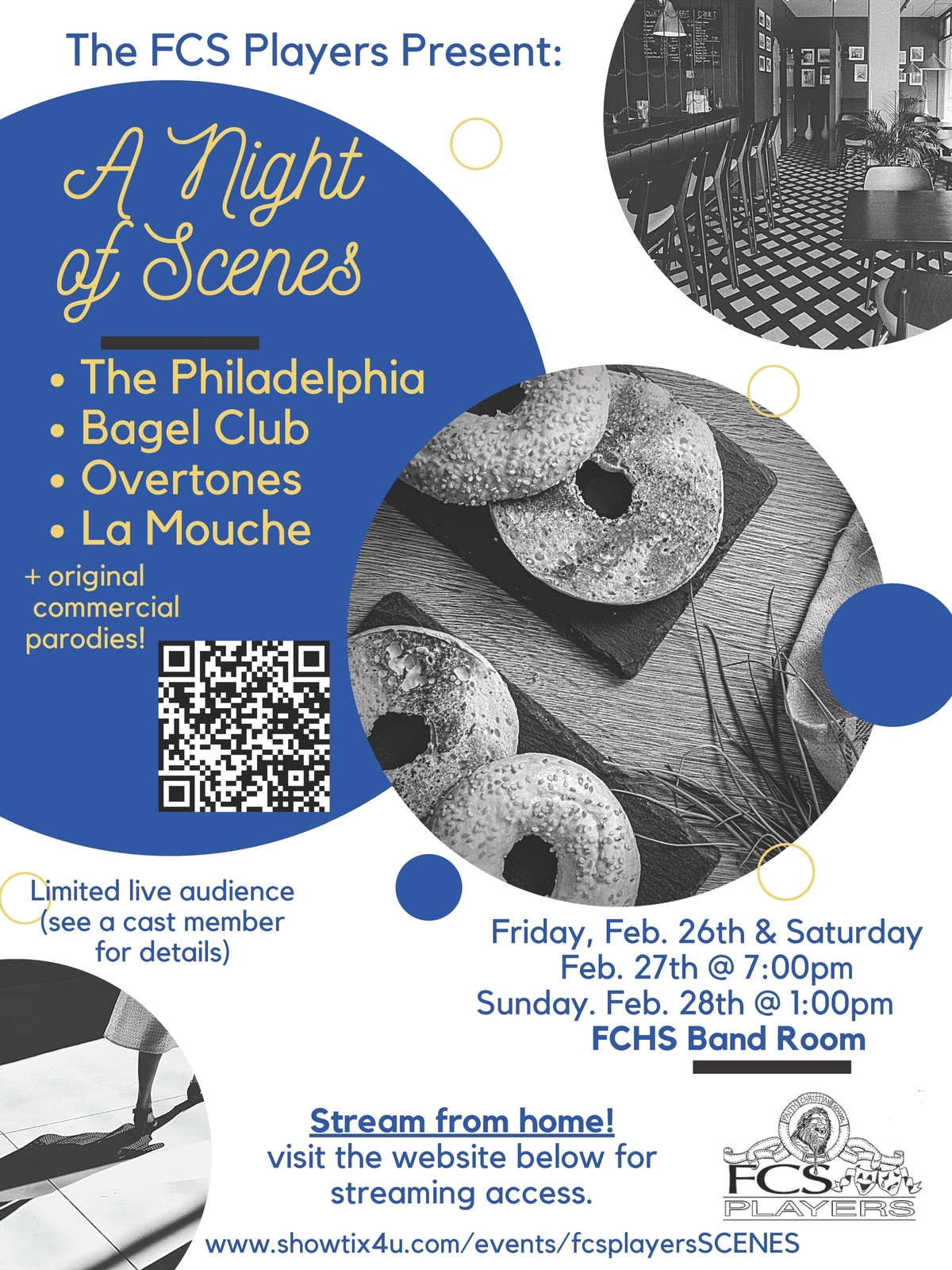 A talented cast of 9, come together to perform 4 one-act plays, and original commercial parodies.
This night of scenes, laughter, and lighthearted drama will give you an escape from the craziness of reality and transport you into the worlds of these wildly entertaining stories!
This production will be available to view online from Feb. 26, 2021 at 7:00 pm through March 12, 2021. Streaming tickets are available now and limited to the first 100 buyers.
Click here to purchase a streaming "ticket" to reserve your opportunity to view the show online!
Plays:
"Philadelphia" (by David Ives)- Two men meet at a diner to discuss how to survive in a world where you receive the opposite of everything. While Mark is anxious about the situation, Al teaches him tips and tricks on how to survive "a Philadelphia". Rights/Royalties: through the "Dramatists Play Service"
"Bagel Club" (by Alisa Rosenthal)- 3 friends meet for their regular bagel club. Tensions arise when one member breaks the typical agenda for the club. Rights/Royalties: through "Huer Publishing"
"Overtones"(by Alice Gerstenberg) - Two women meet for tea, and are joined by their inner selves who express their true feelings about the other, as their outer selves attempt to get what they want.
"La Mouche" (by Steven Bittrich)- when a man discovers a fly in his soup & two French waiters attempt to solve the problem a silly way.
Cast:
The Philadelphia
Al: Aedan DeMeritt
Mark: Jared Meyer
Sharon "waitress": Grace Turner
Bagel Club
Amanda: Kaitlyn Friemark
Stephanie: Carissa Magenheimer
Zoe: Makinzee Morrison
Waiter: Benjamin Garbutt
Overtones
Harriet: Makailah Lucchesi
Hetty: Piper Harringer
Margret: Kaitlyn Friemark
Maggie: Grace Turner
La Mouche
Pierre: Benjamin Garbutt
Jacques: Jared Meyer
Customer: Aedan DeMeritt
Director: Madelyn Mertes
Directing Assistant: Kaitlyn Friemark
Don't miss your chance to see the FCS Players perform!