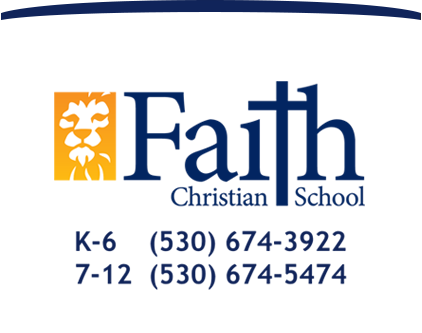 Raising Christian World Changers
News Blog
Honoring the Ministry of Steve Finlay
May 23, 2022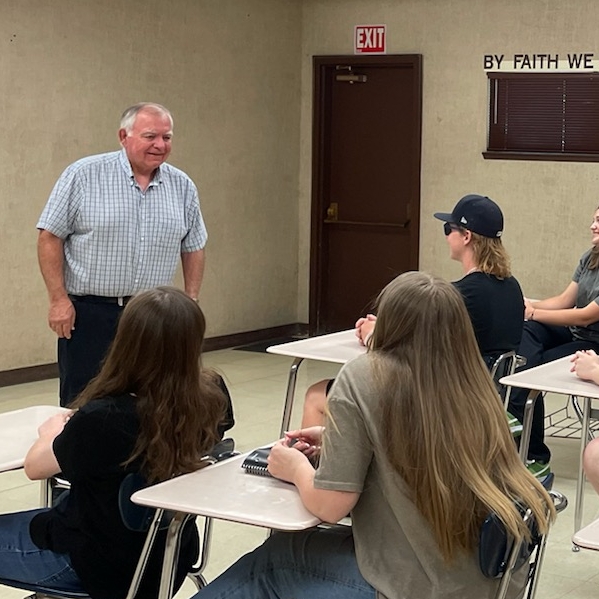 Steve Finlay's service as a beloved member of the Faith Christian School faculty spans more than three decades. Upon his second retirement at the close of the 2021-22 school year, Mr. Finlay will have completed a total of 32 years of service at FCS. Mr. Finlay's relationship with FCS started with his role as a part-time chemistry teacher in 1983, teaching just one class on his lunch break from his Lab Tech job at the Fremont Hospital. In 1984 he enrolled in a teaching credential program at CSU, Sacramento. The following school year Finlay joined the staff at FCS as a full-time science and math teacher.
For the next 15 years Steve Finlay would instruct students in subjects such as Biology, AP Biology, Chemistry, Physical Science, Life Science, U.S. History, and Choir. Mr. Finlay also served as the Junior High basketball and volleyball coach, and an assistant coach for varsity softball. He often lent his acting and singing talent to the FCS drama department, appearing in several productions such as Fiddler on the Roof, Brigadoon, and Much Ado About Nothing.
After the spring of 2000, Finlay left FCS to serve as a public-school administrator for the next five years. In the fall of 2005, he returned to FCS as the Secondary Campus Principal, a role he would hold for twelve years. Mr. Finlay retired from his role as Principal at Faith Christian High School and Junior High in 2017.
In the fall of 2018, the school needed a full-time science and math teacher. Steve Finlay came out of retirement 'just to help the school out' and has continued to serve in that role for the past five school years. Since learning of Mr. Finlay's retirement, staff members and students alike have wondered out loud about the potential for another return to FCS in the future for the well-loved teacher. Steve's wife, Paula Finlay, who also served as a teacher at FCS for a total of 38 years, assures us that this time around, her husband's retirement is not going to be a temporary break from the classroom. Since 2017, the FCS family and visitors are frequently reminded of the Finlay's impact at Faith Christian School as the FCHS hallway is named "Finlay Hall" in their honor.
Mr. Steve Finlay has been an incredibly positive influence in the lives of students over the years. He will be greatly missed on campus by students and staff alike. The FCS community is so thankful for Mr. Finlay's faithful and long-standing service to our students and families in the Yuba-Sutter community.