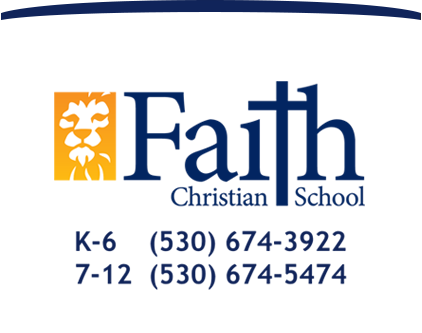 Raising Christian World Changers
News Blog
June 04, 2021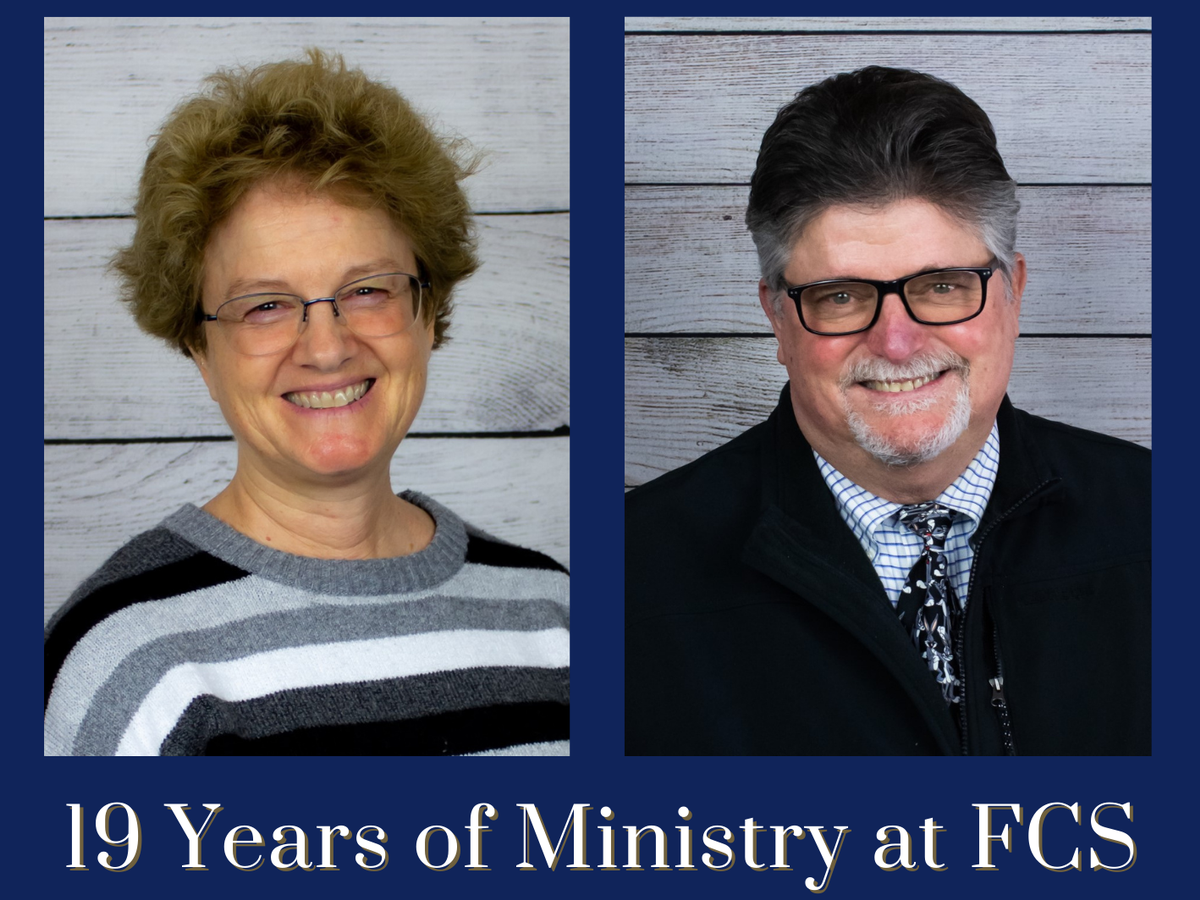 The Faith Christian family honors the ministry of Lonny Gorton and Dan Wickline as they move on in retirement from teaching. If you would like to send a note of appreciation please address it:
C/O Faith Christian School
P.O. Box 1690
Yuba City, CA 95992
Lonny Gorton
As we honor and celebrate the teaching ministry of Lonny Gorton, we thank God for bringing her to Faith Christian School in 2002 to teach second grade.
Miss Gorton grew up in Yuba City and then went to Southern California and graduated from Point Loma Nazarene University with her B.A. in 1987. She continued with graduate studies through Cal State Hayward and the University of San Diego. Through continuing education, she has maintained her California State Teaching Credential and her Association of Christian School International Teacher Certification.
Following her graduation from Point Loma, Miss Gorton began her teaching career at Fremont Christian School in Fremont, California, and continued teaching there from 1990 until 2002. In 2002 when we had an opening in second grade, Mr. Hannold, knew she had been teaching at Fremont Christian and asked if she might be interested in applying for the second grade position. She responded that she had asked administration at Fremont about the possibility of moving to second grade, but they did not have any openings. The rest is history. Miss Gorton was hired in July 2002 and has been teaching second grade at Faith Christian for the last 19 years.
Miss Gorton has continued to demonstrate her concern for each student through individual prayer and instruction often offering to tutor students after school who need additional help in some area. She has always had a true desire to reach her children for Christ and help them grow in their faith as well as academically. She always maintained positive relationships with everyone, students, parents, and co-workers.
Miss Gorton has continued to be a dedicated professional, attending seminars and workshops for personal growth and bringing new ideas to the classroom and curriculum. Most recently she received training on incorporating STEM activities into the classroom, which she and her students thoroughly enjoyed and benefited from. She has always sought knowledge to understand and accommodate the individual needs of her students.
Hundreds of FCS students have been blessed to have Miss Gorton mentor them through their second grade year. Miss Gorton has left indelible Christlike impression on her students. Thank you, Miss Gorton, for your commitment to the profession of teaching and specifically your call to Christian School teaching through Faith Christian School. God's best to you as you move on in retirement from teaching to your next ministry opportunity. Your Faith Christian Family loves and appreciates you!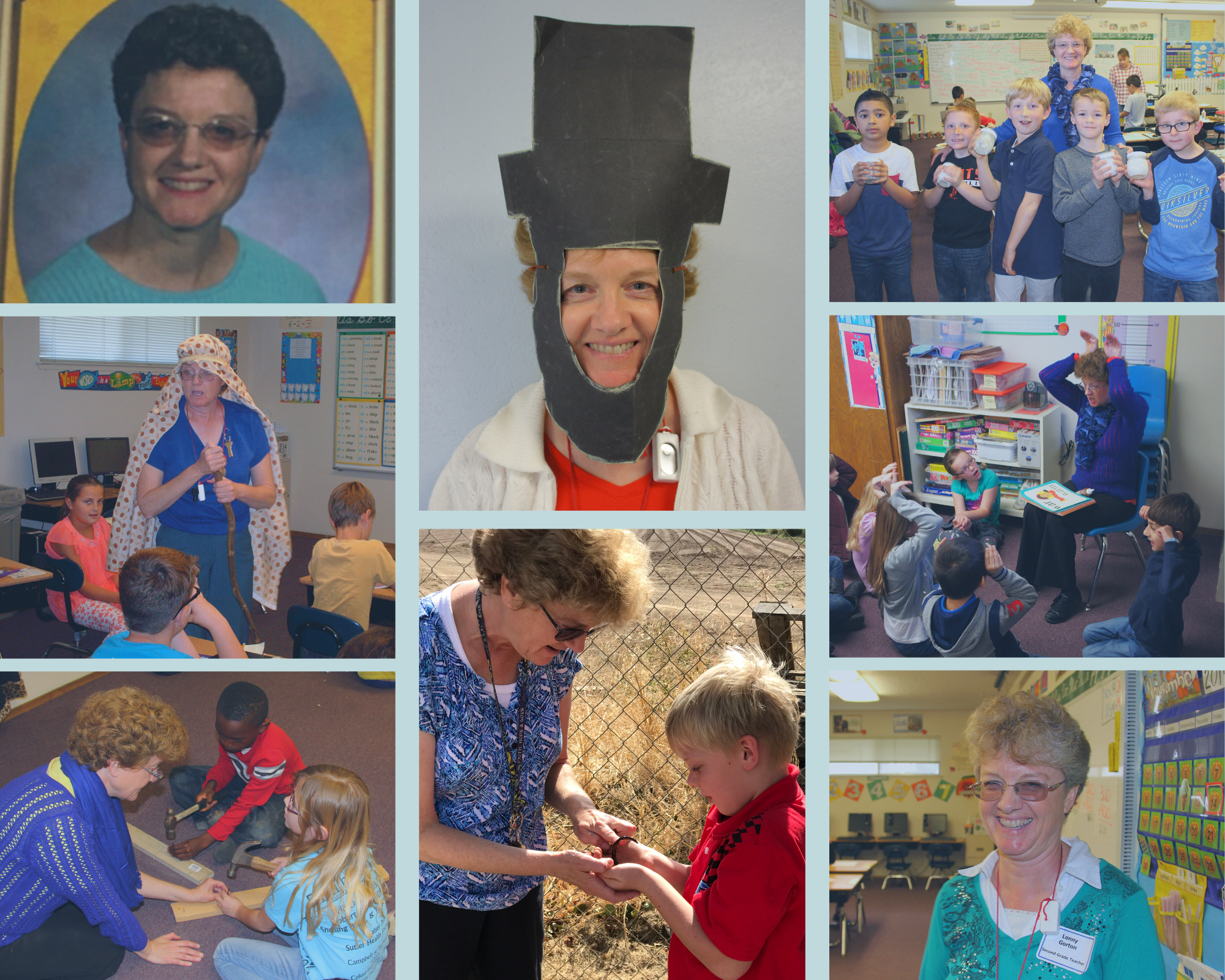 Daniel Wickline
As we honor and celebrate the teaching ministry of Daniel Wickline, we thank God for bringing him to Faith Christian School in 2002 to teach fifth grade. He taught fifth grade in the public school prior to coming to FCS. Following 15 years in fifth grade, he moved across the highway to the secondary campus to teach his favorite subject, History.
In preparation for his teaching career, it is no surprise to anyone, that he graduated from Florida State University, as the Seminole garnet and gold colors are often a staple of Mr. Wickline's wardrobe. He also received his California Teaching Credential from Sacramento State University.
In all his years of teaching, Mr. Wickline brought history to life for his students. His students could not help but catch his enthusiasm and passion for knowing and understanding history. In his elementary class study of American History, a highlight of his colonial theme unit was to have a Colonial dress up day and feast for his students. He was never a bystander in presenting historical perspective and can be remembered fondly by all his students as he dressed up in an authentic Ben Franklin costume for the occasion. The students & even parents followed suit and came to school decked out in colonial attire.
Another passion of Mr. Wickline's was astronomy, and he celebrated the uniqueness of God's universe inviting students and parents to the school campus on nights when significant astronomical events were occurring to view the spectacles (eclipses and the like) through his high-powered telescopes. A gracious host, he always made sure on the cold winter nights to make sure hot chocolate rounded out the special gatherings.
Another treat for students in Mr. Wickline's classes was the culmination of his unit on rockets as students brought their own rockets to school and out on the softball field, they launched their own models nearly into orbit, or at least far into the neighboring orchard or onto Calvary Christian Center's gym roof.
Mr. Wickline introduced his students to the Exploratorium in San Francisco and an amazing part of God's creation with field trips to the Shasta Caverns, which continues to be a highlight of the fifth grade curriculum for faculty who have followed in his footsteps.
Mr. Wickline is also very athletically minded and gave of himself in coaching, refereeing, umpiring, scorekeeping and as basketball clock timekeeper, among other roles throughout his 19-year tenure.
We are indebted to Mr. Wickline for sharing his passion for life and God's role in "His Story" with his students. Your students have been greatly impacted by the fervor with which you have passed on to this current generation your passion for learning and acknowledging God's hand in the process.
Thank you, Mr. Wickline, for your dedicated years of service to the students at Faith Christian School. As you move into retirement, may the Lord richly bless you…and the Seminoles!