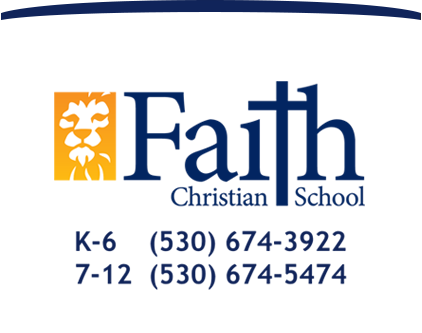 Raising Christian World Changers
News Blog
Distinguished Service Awards 2020
May 28, 2020
The following staff members are being recognized for reaching milestones of service to our school family. We greatly appreciate what each one adds to our team.
Michael Childers – 30 Years
Mr. Childers started as custodian and extended that role to include maintenance for the first half of his career at FCS. Through the years, Mr. Childers pursued training and certifications in many areas to help meet needs of the school. Obtaining locksmith training he has keyed and rekeyed our secondary campus. He worked diligently to get training and receive certification in hardware, software and network technology capabilities and became our Information Technology Administrator. It is not possible to list all of the ways Mr. Childers has used his skills and talents to bridge the gaps for FCS through the years. We are indebted to him for his long-term commitment to FCS.
Steve Finlay – 30 Years
Mr. Finlay was a Lab Tech at Fremont Hospital in 1983 and came to FCHS on his lunch hour to teach HS Chemistry. He enjoyed teaching so much, he went back to school, secured his credential and returned in 1985 to continue teaching science and math full-time through 2000. During those years he added AP classes and Counselor to his duties. After pursuing his Administrative Credential, he took administrative positions in two public schools, before returning to take over as principal of our secondary campus in 2005. Mr. Finlay retired from that position in 2017, enjoyed one year of retirement and came back to teach science for us fulltime for the last two years. A genuine servant, we have been blessed to have Mr. Finlay as a part of our ministry team in several roles over his 30 years at FCS. Thank you, Mr. Finlay for your dedication to FCS.
Debbie Jewell – 20 Years
Mrs. Jewell joined the FCS staff as Assistant to the Development Department for four years before transferring over to the elementary campus as the Campus & Administrative Secretary and as she is widely known as "The Real Boss." Mrs. Jewell is remarkably efficient and professional in all she does. She is the glue that holds our campus together, from maintaining records, handling campus finances and fielding questions from staff, parents & inquiries. She does it all with grace. We are grateful for Mrs. Jewell's commitment to our school.
John McNeely – 20 Years
Mr. McNeely has served in two stints at FCS. The first from 1993-1995 and then he returned in 2002. He has been our main Math and Science teacher during his time at FCS, including Calculus as AP Calculus. Students and alumni often comment on his ability to make complex problems and concepts understandable. We are thankful for Mr. McNeely's commitment to the ministry of FCS for 20 years.
Rick Daugherty – 15-Years
Mr. Daugherty has served in multiple capacities in his 15 years at FCS. He has maintained the roles of Chaplain, Chapel Coordinator, Director of Student Activities, JH & HS Retreat Coordinator, Senior Trip Advisor, as well as coaching JH & HS basketball and softball. In the classroom, Mr. Daugherty has taught Bible, Art and Student Council. We are blessed that Mr. Daugherty has been willing to use his talents to bless the students of FCS.
Roger Jose – 10 Years
Mr. Jose has taught computers at FCS for a total of 10 years with a couple of breaks in between. He has taught on the elementary, junior high and high school levels. He has been a technological resource for staff and faculty through the years. We thank the Lord for providing someone with practical background and experience to help guide our students in computer skill development.
Sallee McCleskey – 5 Years
Mrs. McCleskey joined the staff as kindergarten aide and began volunteering to be part of a public relations task force. Seeing her talents and gifting prompted us to ask her to come on staff as a Director of Marketing & Communications. She assisted the development department so well with fundraising activities we asked her to step into the Development Director position when that became available. She was instrumental in transitioning the role to Director of Advancement. She has an incredible heart & passion for the school and we have been blessed to have her as an instrumental part of our ministry team.
Brandi Pond – 5 Years
Mrs. Pond has been teaching English and math at FCS for five years. She took over the English Department and AP English upon Mrs. Finlay's retirement. She has also served as Cheer Coach/Advisor, Yearbook Advisor and Senior Project Coordinator. She has developed a special bond with many students, especially seniors. We are thankful for Mrs. Pond's commitment to the students of FCS.
Cindy Reimers – 5 Years
Mrs. Reimers has been our high school campus Administrative Secretary. She is highly organized and professional. From transcripts, record keeping, campus financial accounts, attendance, meeting the needs of students, staff and office visitors, she does it all. She is the one who keep things running smoothly and does in all with a gentle and quiet spirit. We are blessed to have had Mrs. Reimers coordinating the many details of the secondary campus.