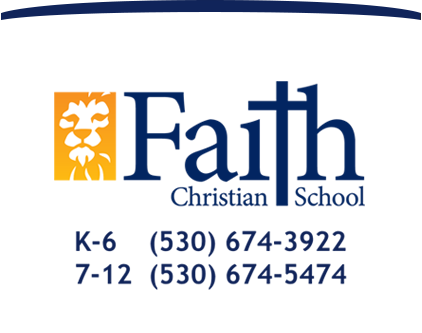 Raising Christian World Changers
News Blog
Junior High Volleyball: Our Game, His Glory
October 18, 2016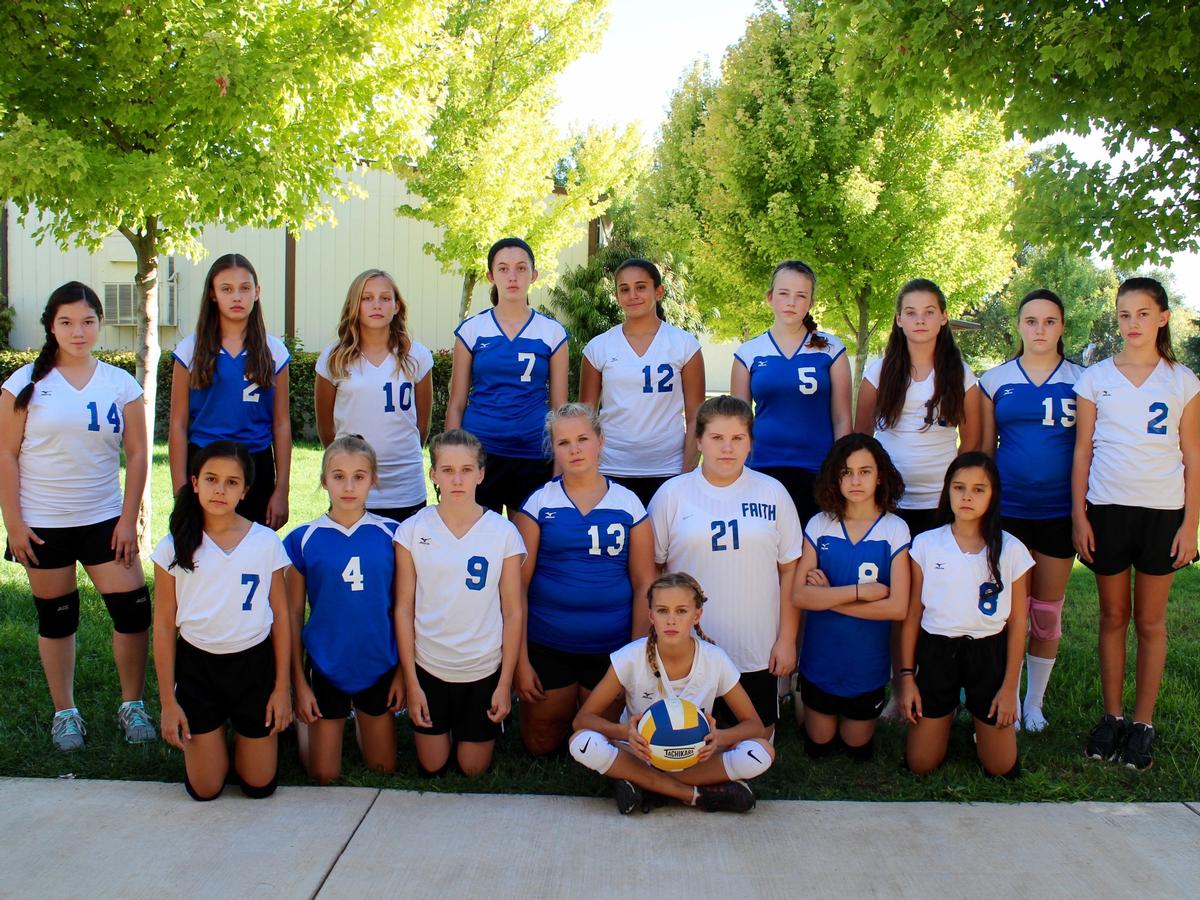 Our game, His glory!
Junior high volleyball players wore that motto on their t-shirts this season, but it was more than just a decal, it was also their focus. Mixed in with skill development, scrimmaging and team building were conversations and devotions centered around what it looks like to reflect Christ-like character on the court. Whether they won or lost, made a good play or missed a serve, the girls were challenged to react with an attitude and demeanor that was positive and uplifting to those around them, demonstrating true leadership.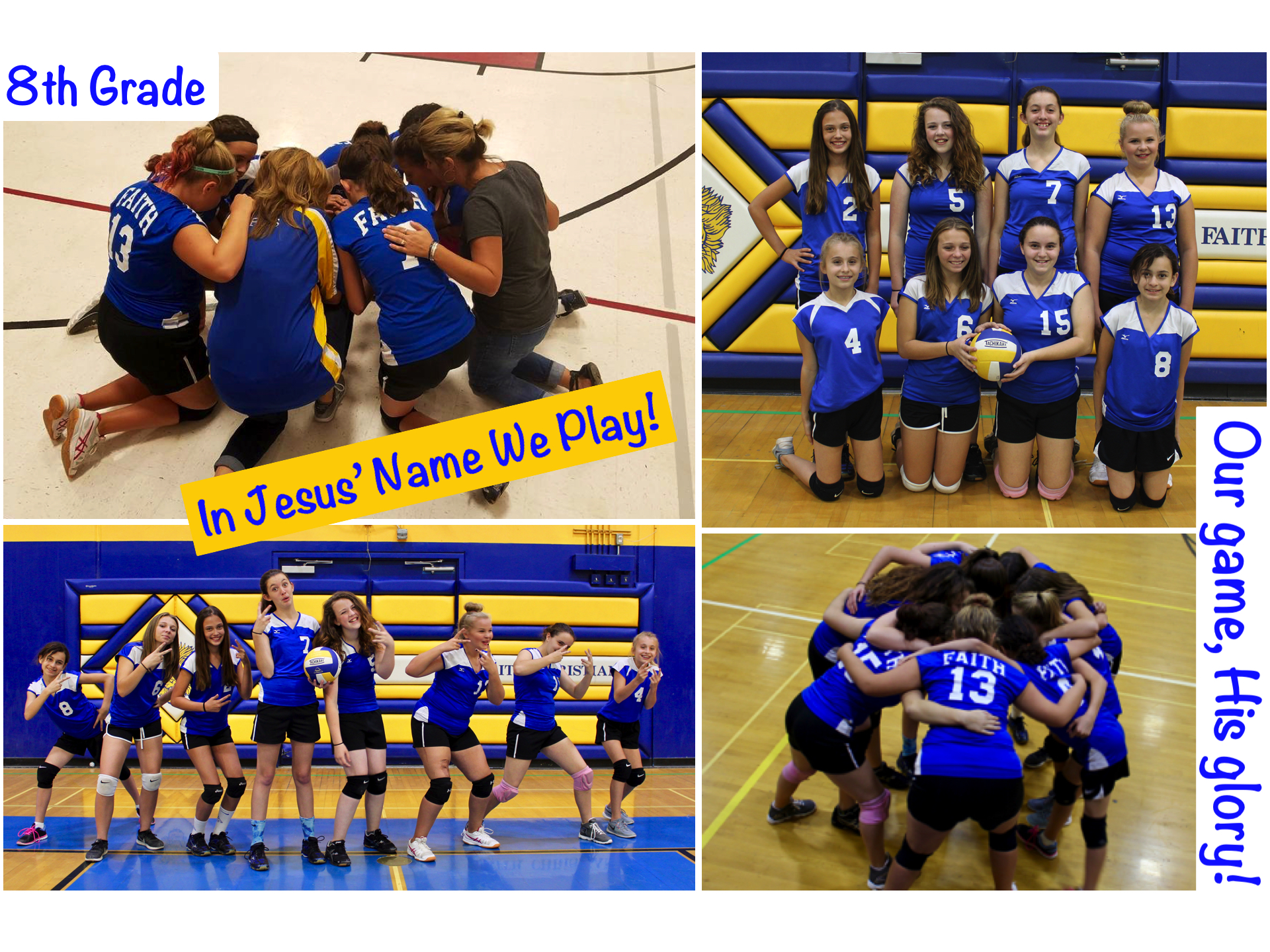 Eighteen girls served up points for 7th and 8th grade this year. Some were experienced players and others set foot on the court for the first time when the season started. Together they reaped the rewards of hard work, improving each and every week learning to control their passes, set and hit the ball, and serve overhand as well as play at the net and block opposing hits. Both teams showed off their skills in a fun end-of-season match against their parents.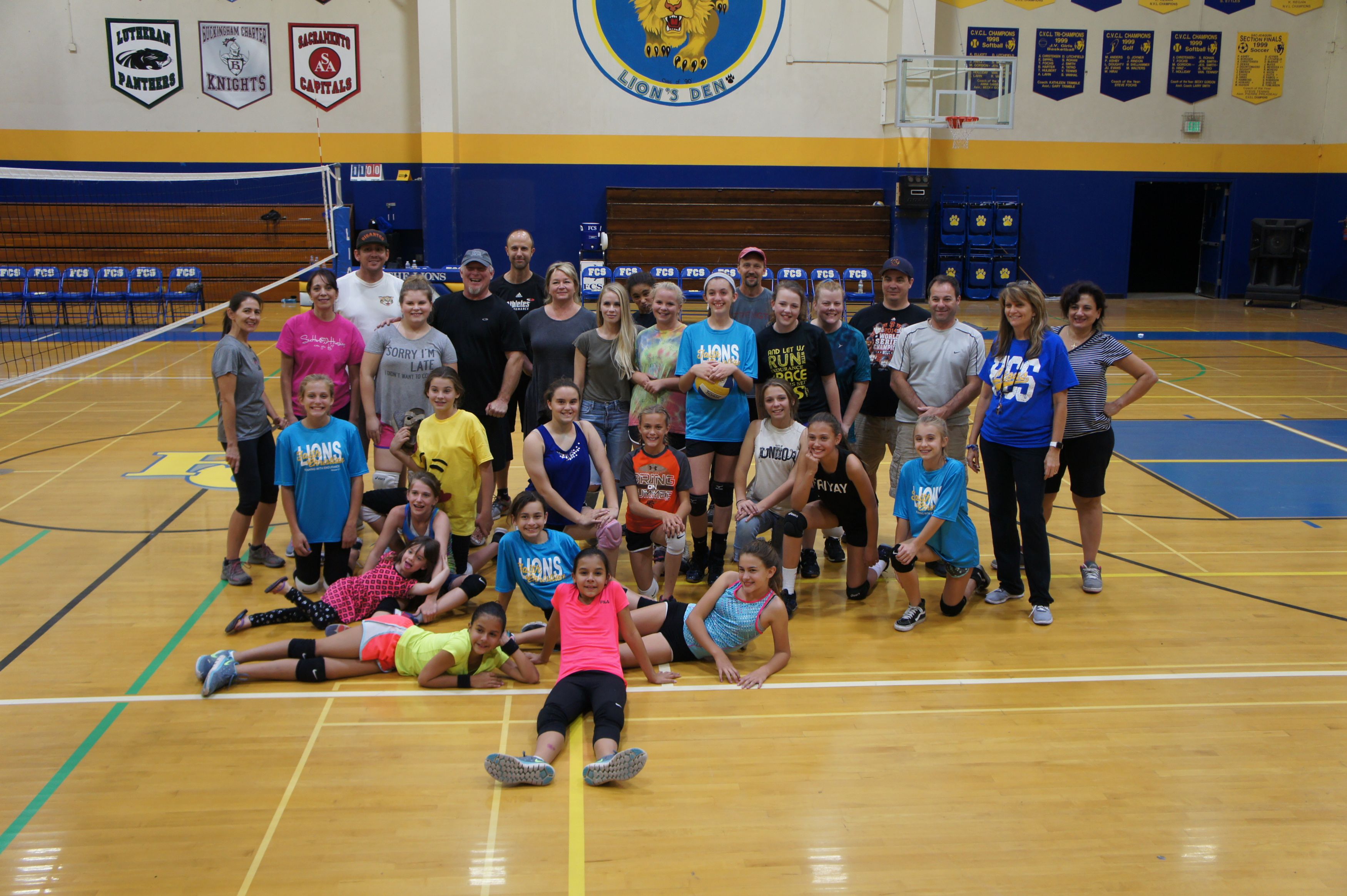 The junior high volleyball team took the privilege of wearing the name of Faith Christian on their jerseys seriously and represented the school well! If you attended a game this season, you were likely to hear the girls honoring their Lord as they broke huddle yelling "Our game, His glory!"