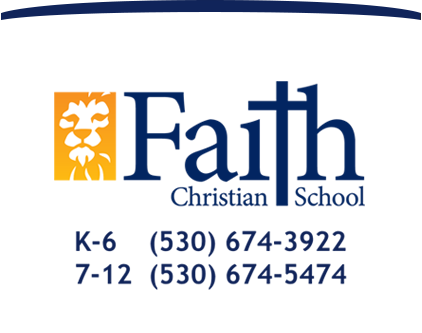 Raising Christian World Changers
News Blog
#FCSonlocation Challenge Winners
August 26, 2016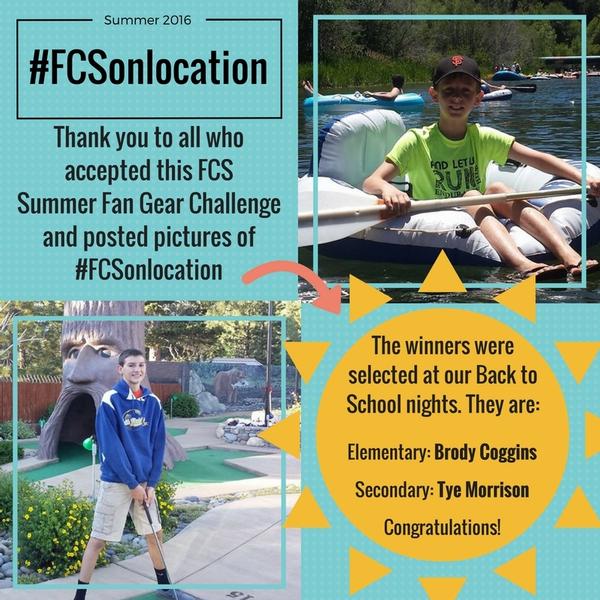 Over the summer, the FCS office of Marketing and Communications presented a Summer Fan Gear Challenge to our FCS family. Students were to snap a photo in their FCS Gear at any spot over Summer break and post it to Instagram or Facebook using #FCSonlocation.
Photos were posted while students traveled in other states, visited landmarks, or enjoyed favorite Summer leisure activities. After collecting all of the Challenge entries a student's name was pulled at each Back to School Night and they were awarded a gift certificate for $25 to our new Lions Store - a great way to get some more FCS gear!
Congratulations to Brody Coggins and Tye Morrison, our 2016 #FCSonlocation winners!
This was a fun way to stay connected with our FCS family over the Summer. You can connect with us online anytime by clicking any of the social media buttons on the bottom-right of our website header. Follow us on Facebook, Twitter, YouTube and Instagram!