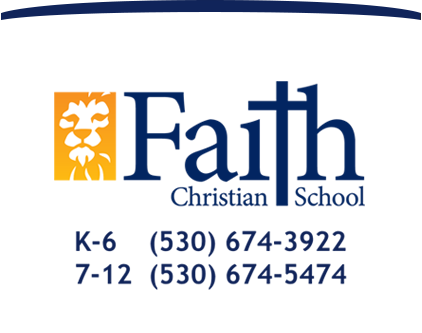 Raising Christian World Changers
News Blog
FCHS Hall of Fame Inductees 2017
February 03, 2017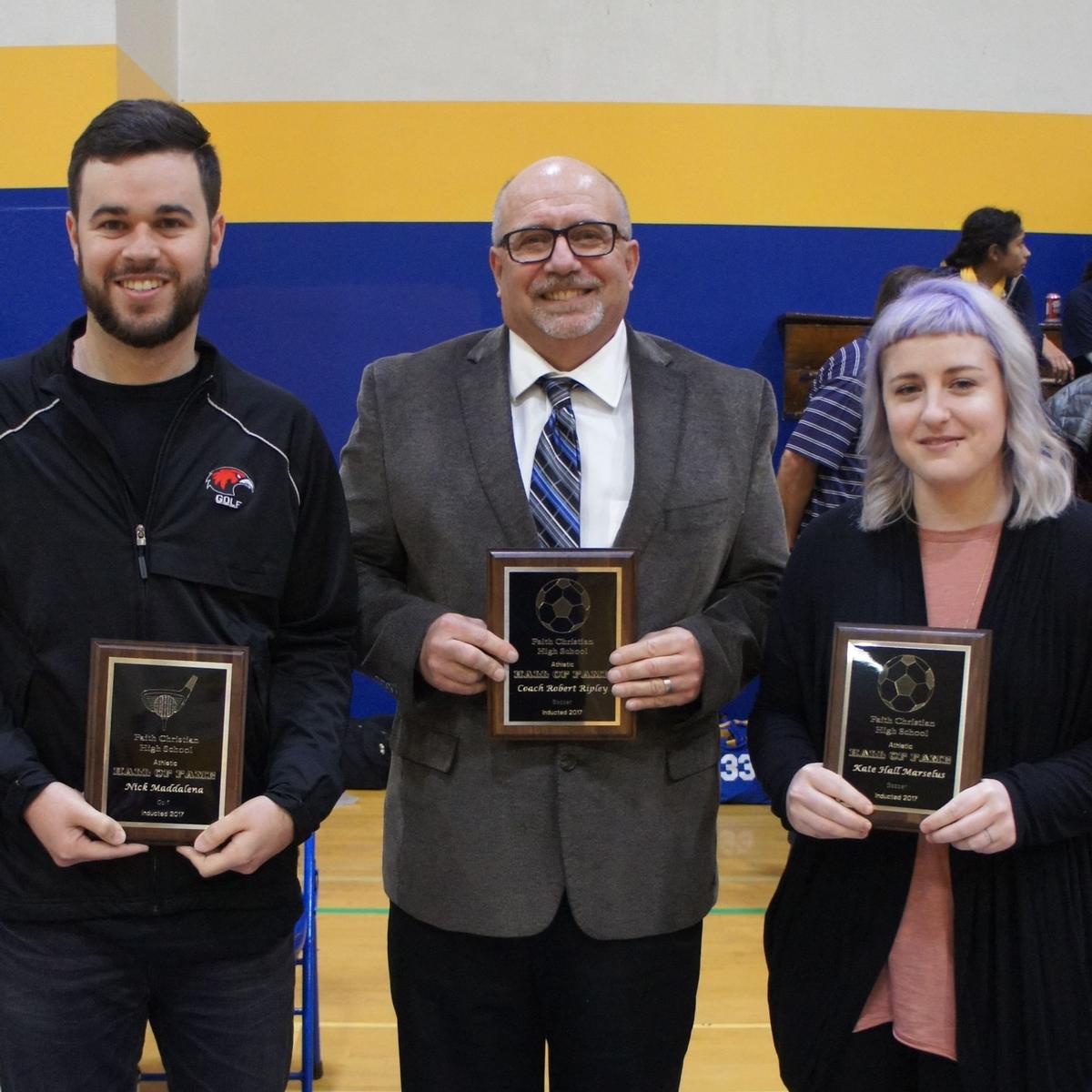 At Homecoming, we continued a Faith Christian High School tradition by inducting two alumni and a coach into our sports hall of fame. The hall of fame's purpose is to build a tradition of excellence, to help current students, staff, and parents to be aware of FCHS sports history, and to inspire our current athletes and coaches to be of hall of fame caliber.
Our first inductee was Kate Hall Marcelus. Kate is a member of the FCHS class of 2008. During her high school career Kate was one of the best female soccer players in the Yuba-Sutter area. Her freshman year she was the team's offensive player of the year and a 1st team all-league selection. Her sophomore year she was the team MVP and again a 1st team all-league pick. She continued with team MVP awards in her junior and senior years, and was also selected the MVP of the league both of those years. Her senior year she was also selected as the Appeal-Democrat Yuba-Sutter female soccer player of the year.
After graduating from FCHS Kate went to the Master's College and played soccer there. She graduated with a degree in English. She has had a number of jobs after college, but she says the best one has been being the wife of the world's greatest youth pastor. Kate married her husband Luke in 2011, and they live in Redmond, WA.
Our second inductee was Nick Maddalena. Nick is a member of the FCHS class of 2010. Nick played basketball and golf, and earned 7 varsity letters. During his high school career, Nick was among the best high school golfers in the area. He was the team MVP for 3 years, won an individual section championship his sophomore year, and was the league MVP his junior and senior years.
Following his career at FCHS Nick received a golf scholarship from Simpson University and played there for 4 years, earning several team and conference honors. Following his 4 years of eligibility he served on the Simpson coaching staff for a year. Nick married his wife Hannah in 2015, and they live in Yuba City. Nick is currently a sixth grade teacher at McKenney Intermediate School in Marysville.
Our final inductee was Dr. Robert Ripley. Robert served as soccer coach for the FCHS boys teams from 2006-2015 and for the girls teams from 2007-2012. His combined record for his teams was 172 wins, 116 losses, and 21 ties. He had a total of 5 league championships, was the league coach of the year 5 times, and his teams appeared in 4 section championship games. He was the Appeal-Democrat Boys soccer coach of the year in 2013. Robert and his wife, Kathy, live in Sutter. He has a pediatric dental practice in Yuba City.
Congratulations to all of you! You make your Faith Christian family proud.