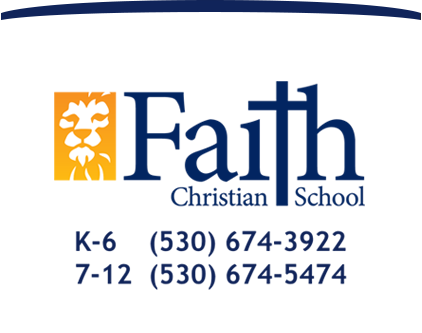 Raising Christian World Changers
News Blog
FCHS Student Missionaries in Mexico April 7th-15th
April 05, 2017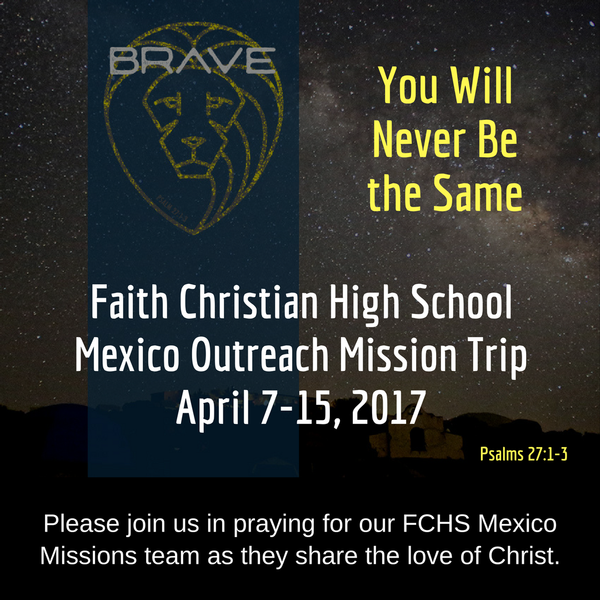 On Friday, April 7, 2017 FCHS Teacher, Henry Herrera and FCHS parent, Derek Morrison, will continue the tradition of leading a group of Faith Christian High School students and parents for a week of missions ministry outreach in Mexico. Their spring break will be spent sharing God's love and serving others.
The team will be based in Cuernevaca which is close to the town of San Luis de Rio Colorado. During the week in Mexico they will serve at the two churches they have had the opportunity to ministry to for years. At those congregations they will help with work projects and lead vacation bible school with the neighborhood children. They will also visit a senior care home and the town square and park to witness (telling their testimonies in Spanish) and share God's love with those who are hurting.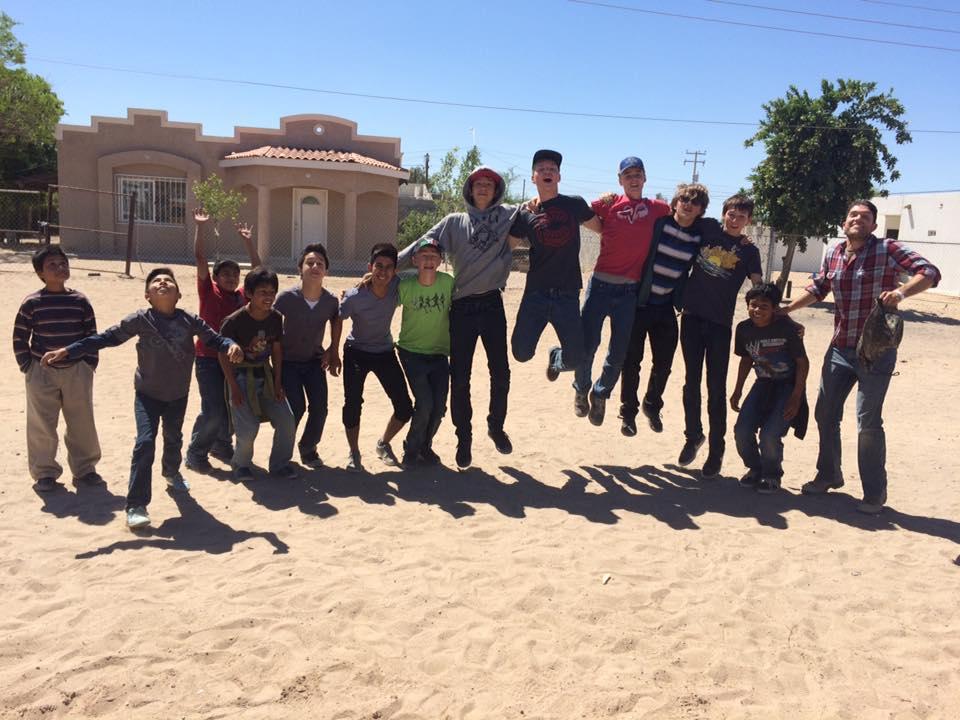 This life changing week develops leadership, gratitude and humility in the students and often strengthens their Faith in Christ and passion to serve. Most students usually rave about the tacos, all of the wonderful memories and especially the friendships that they have made with the local children. We anticipate many more wonderful memories and decisions for Christ to be made.
Please join us in praying for our Mexico Missions team. If you would like to donate to help cover the cost of increased gas prices and other travel expenses, please donate online through PayPal or contact the FCHS office at 530-674-5474.
Mexico Outreach is facilitated by Azusa Pacific University, Center for Student Action.