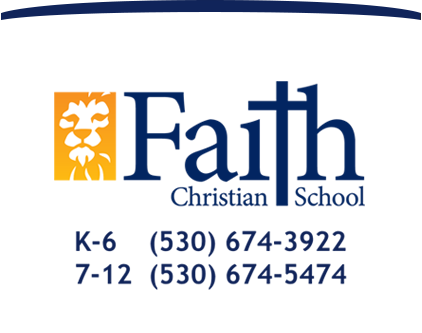 Raising Christian World Changers
News Blog
FCS Elementary Scholars Soar this Spring!
April 21, 2017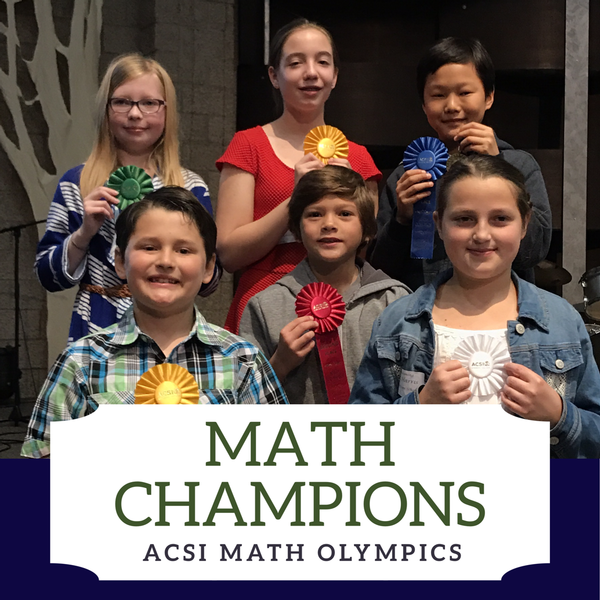 Faith Christian School is proud to be a part of ACSI – The Association of Christian Schools International. ACSI membership connects Christian Schools all over the globe by providing tools, services and professional development opportunities each designed to strengthen schools.
A benefit of ACSI membership is the opportunity to participate in ACSI Student Activities These activities enhance learning beyond the classroom by challenging students toward God-honoring applications of their leadership skills, fine art talents, and academic abilities.
At the elementary level, Faith Christian participates in three ACSI Student Activities: Spelling Bee, Math Olympics and Speech Meet.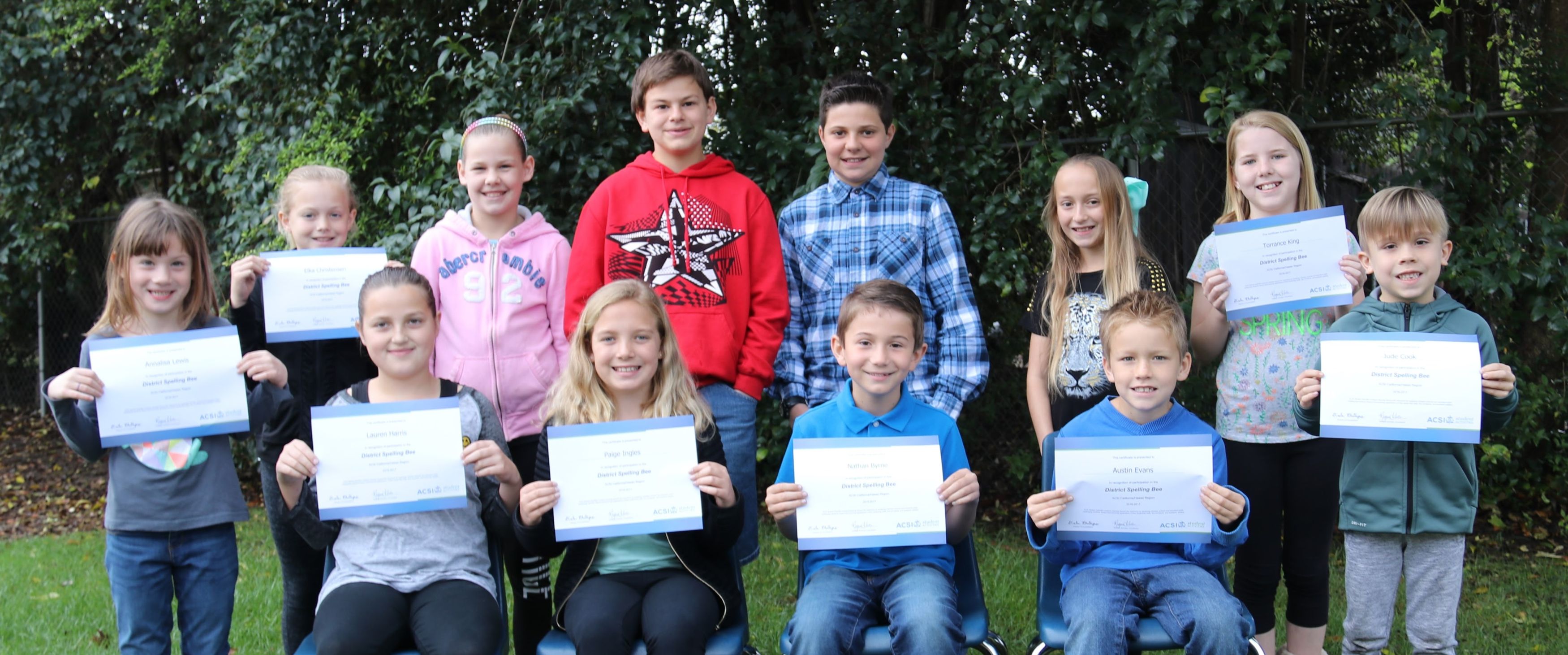 Elementary spelling bees are divided into two levels. Our 5th and 6th graders traveled to Vallejo to participate in the Upper Elementary Spelling Bee. A Lower Elementary Spelling Bee was hosted right here at Faith Christian School for grades 1-4. Six other schools joined us and we had 80 students compete in the four bees. Ribbons are given to the top four students in each grade level.
For Math Olympics, twenty-four students from Faith Christian Elementary and twelve from junior high joined over a hundred other students at Forest Lake Christian School in Auburn. Each student participates in either computation or reasoning, competing with 20 other students in their grade level section. Ribbons are given to the top five students in each section.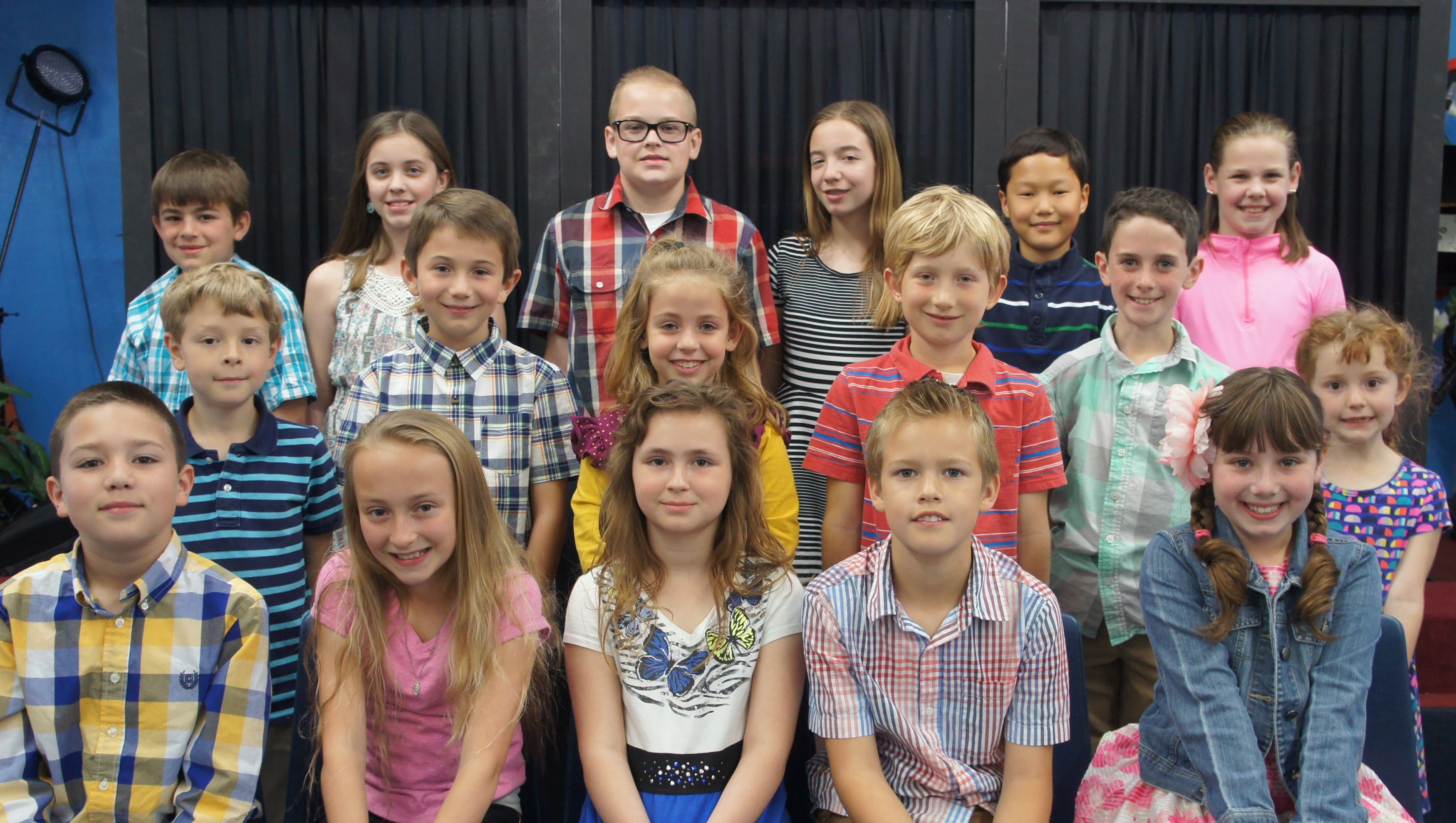 This year Faith Christian students will be joining several other schools in Vacaville for the Elementary Speech Meet. Speech Meet categories include: Bible Memorization, Poetry, Fable and Folklore, Patriotic Oration and Dramatic Bible Prose. Ribbons are awarded based on each student's performance: Superior, Excellent, Good.
Additional student benefits and outcomes for participating in these ACSI Events are as follows:
Provides incentives for students to develop skills necessary for Christian leadership
Facilitates students' learning process
Helps develop the skills to be an effective communicator
Provides a gauge to determine how effectively each school has prepared students in these activities
Provides a degree of competition to develop participants' composure and confidence
Provides for a time of fun and fellowship with other Christian young people
Two Faith Christian Elementary students were the champion spellers for their grade level: Lauren, 3rd grade and Alexis, 5th grade. Great job ladies!