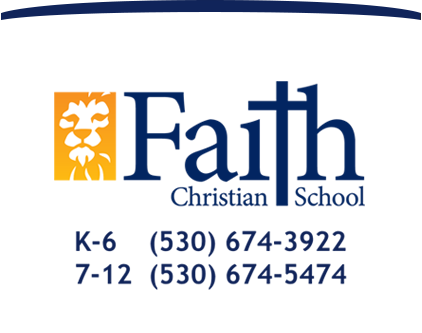 Raising Christian World Changers
News Blog
High School Student Spotlight
April 28, 2017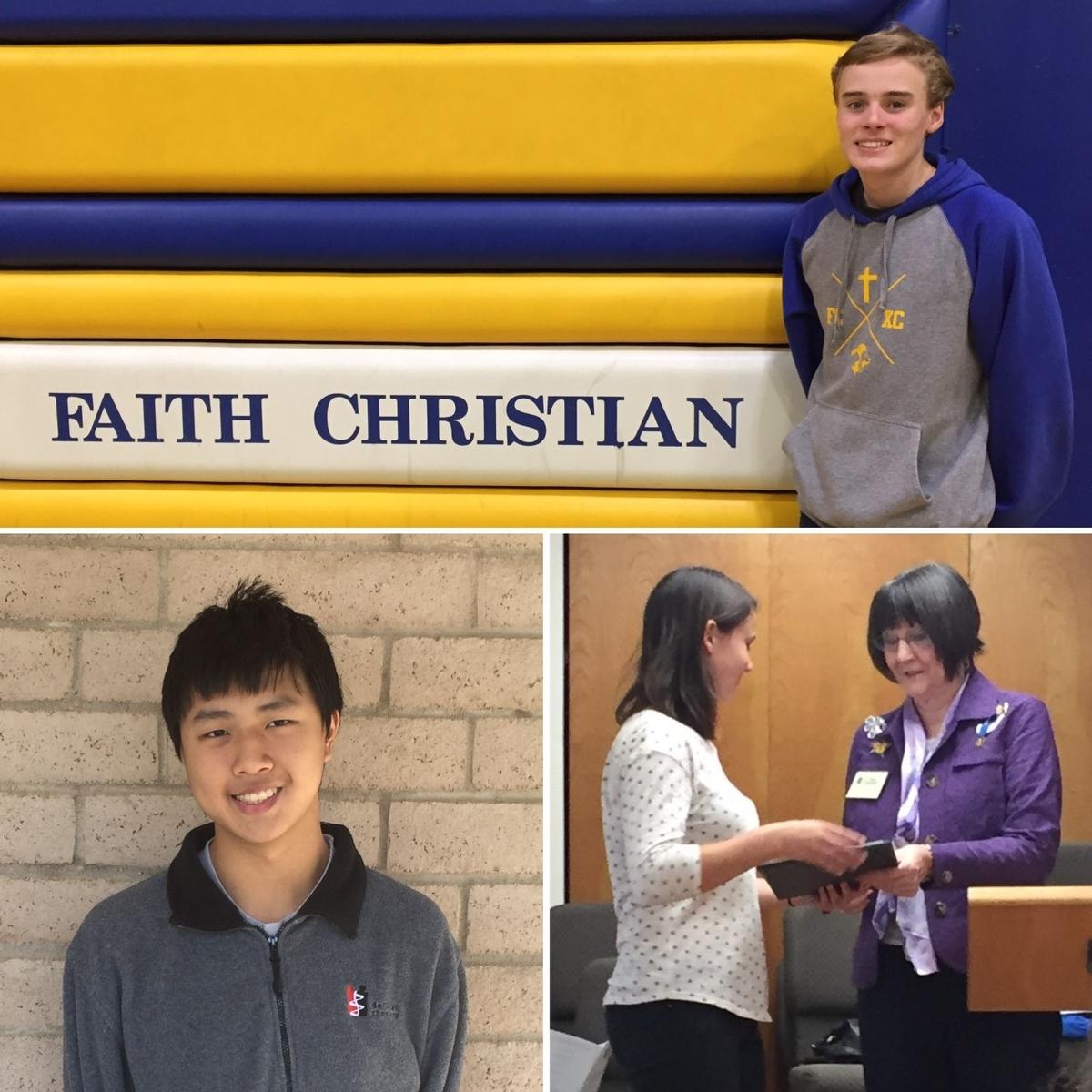 FCHS student body president Isabella Malan was presented with the "Good Citizen" award by the Feather River Chapter of the Daughters of the American Revolution. The award recognizes dependability, service, leadership, and patriotism. Pictured (bottom right) is Isabella receiving the award from chapter chairperson Diane Reimers.
---
Congratulations to FCHS junior Mitchell Twu (pictured bottom left) for his outstanding scores on the Preliminary Scholastic Aptitude Test (PSAT) and the Scholastic Aptitude Test (SAT). Mitchell's score on the PSAT was in the top 3% of the 1.5 million students who take the test. He scored in the 99th percentile on both the English and mathematics portions of the test. The PSAT is used as the qualifying data for the National Merit Scholarship Competition. The winners of that scholarship will be announced in the fall.
Mitchell then followed up the PSAT with a score of 1540 (1600 is perfect) on the SAT. This also puts him at the 99th percentile. Great job!
---
Nolan Gobel (pictured top) was recently interviewed by representatives from the American Legion and was chosen to participate in Boys State at California State University, Sacramento this summer! Nolan is currently a junior at Faith Christian.
American Legion Boys State is among the most respected educational programs of government instruction for high school students. Each participant becomes a part of the operation of his local, county and state government. Boys State has been a program of The American Legion since 1935.
At American Legion Boys State, participants are exposed to the rights and privileges, the duties and the responsibilities of a franchised citizen. The training is objective and practical with city, county and state governments operated by the students elected to the various offices. Activities include legislative sessions, court proceedings, law enforcement presentations, assemblies, bands, chorus and recreational programs.