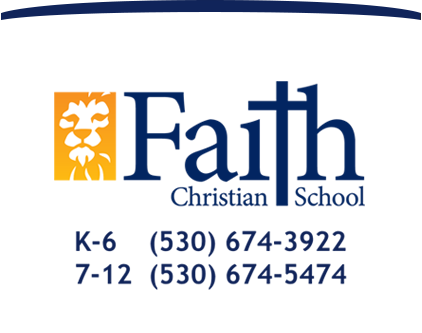 Raising Christian World Changers
News Blog
2017 Senior Projects: Personal, Passionate and Powerful
May 12, 2017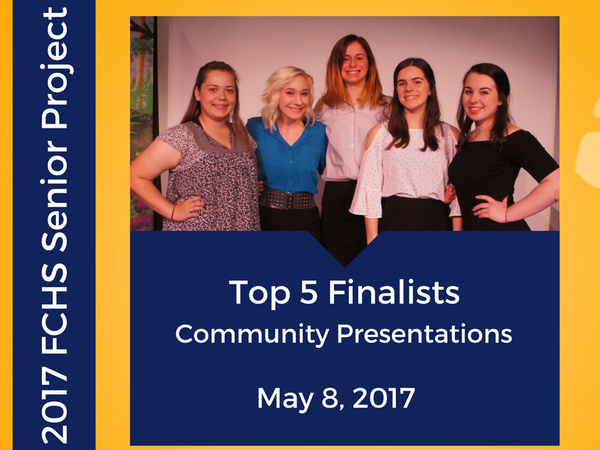 On Monday, May 8, 2017 five Faith Christian High School senior project finalists presented topics of their choice to a panel of adjudicators, family, friends and the community. The panel praised our students for their depth of research and passion for their topics. It was very evident to everyone in the audience that the students selected issues that were personally important, and in their humble vulnerability and expertly delivered analysis, were able to have a powerful impact.
The FCHS Senior Project is a requirement for graduation and consists of months of researching and writing an 8-12 page position paper and oral presentation on any topic of interest to the student, on which the student takes a strong position using logic and persuasive argument.
Paul DeMeritt, Senior English instructor and Senior Project Co-coordinator at Faith Christian explains: "I love the Senior Project requirement; and while I know most of the kids wouldn't say they love it, I know they see its value as part of our curriculum. Our kids invariably come back from their freshman year at college with glowing testimonies of how the Senior Project truly prepared them to excel at the college and university level - and in business, career and ministry as well!"
Our five finalists this year truly showed that they are well prepared for continuing higher education and we have no doubt that they will continue to champion their selected causes and bring further awareness to their topics. Below is a synopsis of each presentation and the video recording from the evening which are available on our FCS YouTube channel.
---
Brenna Campbell shares how different forms of media can have a negative effect on body image and therefore commonly lead to eating disorders. She elaborates that with the continuing advancement of social media, cyberbullying and "body shaming" have added to the problem.
Danielle Daundivier courageously shares from her own experience how devastating depression can be and the importance of seeking help. Daundivier who is "constantly battling" depression herself, pointed out that 1 in 5 teens will develop depression before adulthood and that every 100 minutes a teen successfully takes their own life.
Driven by the discrimination Amaris Shettlesworth has seen against her younger siblings, she recounts her research on the history of racism in America and gives a hopeful outlook and steps that we can take to help this problem in our community.
"Understanding Autism - The Fastest Growing Disability in the World" Rachelle Calabrese, inspired by the experience of her younger sister with Autism Spectrum Disorder (ASD), hopes to help open others' eyes to the fact that Autism is not an identity.
Calabrese states that, "understanding tics, stims and other behaviors of autistic individuals is the first step to acceptance."
In her presentation titled, 'Siren of the Heart', Hailey Warta spreads much needed awareness on the reality of Post-Traumatic Stress Disorder as a devastating occupational hazard of being a First Responder. Warta draws on her own experience as a daughter of a Fire Captain who has suffered the symptoms of PTSD due to his experiences serving the Yuba-Sutter community. Her personal insight, passion for the topic, and expertly presented research brought the community audience to their feet in applause and gratitude.