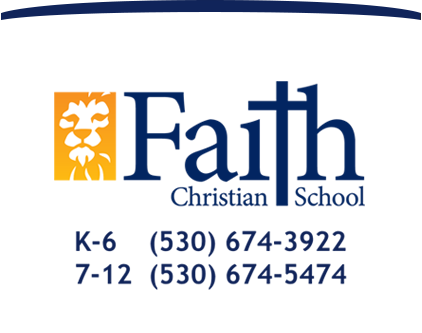 Raising Christian World Changers
News Blog
New Secondary Principal: Mr. Shannon Smith
May 25, 2017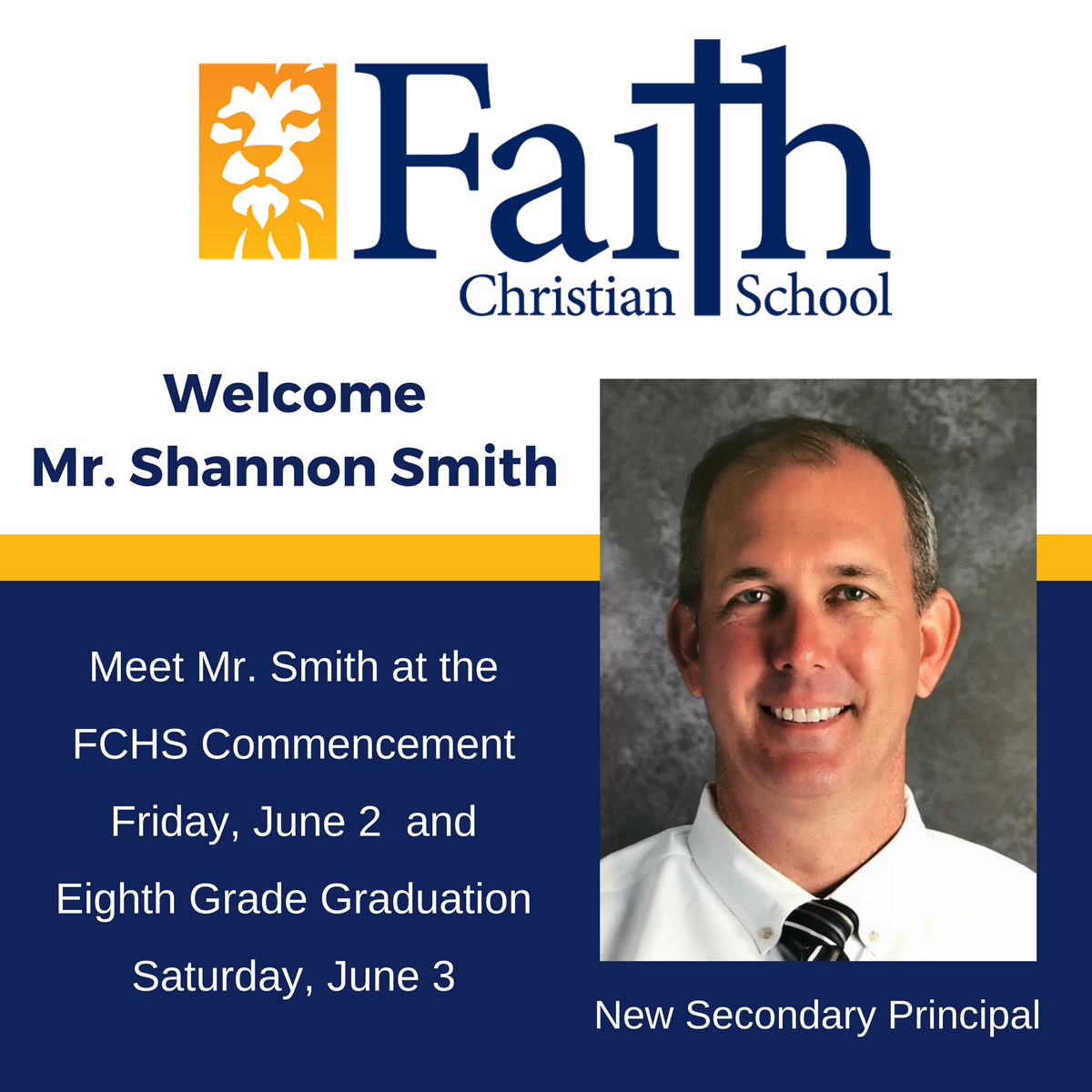 This letter was sent to Faith Christian parents.
Dear FCS Parents & Students,
After considering several applicants from all over the country, the Faith Christian School Board is pleased to officially announce the hiring of the new Principal for our secondary (7-12) campus. Mr. Shannon Smith will be assuming his administrative role beginning July 1, 2017. The school board felt unanimous confirmation that Mr. Smith is God's person for FCS at this time and we have great anticipation for how God is going to bless FCS through his leadership in the days ahead.
Mr. Smith has both Christian School and public school experience and comes highly recommended as a dynamic servant leader. He and his wife, Robyn, plan to move to Yuba City from Oklahoma in June. I am including a note from the Smiths with this letter expressing their excitement about joining the FCS ministry team.
Hello,

Words can't express how excited my wife and I are to be taking on a new adventure in moving to Yuba City, California to further our ministry. I am looking forward to learning from you and with you in the next school year. I have heard great things about the culture and caring attitude that exists at Faith Christian School.

Being a servant leader is my passion. As I get to know each and every one of you my hope is that we can work together to build on the strong foundation that currently exists.

My teaching, coaching, and administrating career has provided opportunities for me that included Discipline Committee Chair, Mentor Teacher, Department Head, Head and Assistant coaching, Faculty Representative and Lead Chaperone for multiple study and mission trips to Washington D.C., the Dominican Republic and London, England.

I hope everyone has a great end of the semester and a restful summer break. I am excited to get started in the 2017-18 school year.

In His name,

Mr. Shannon Smith
As you have opportunity, please make them feel welcome and pray for them in the transition.
Sincerely in Christ,
Bill Hannold, Superintendent