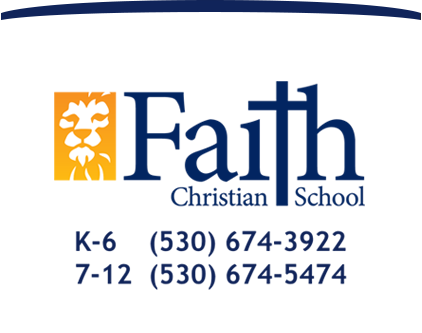 Raising Christian World Changers
News Blog
Fireworks Booth a Big Boom for FCS Athletics!
July 07, 2017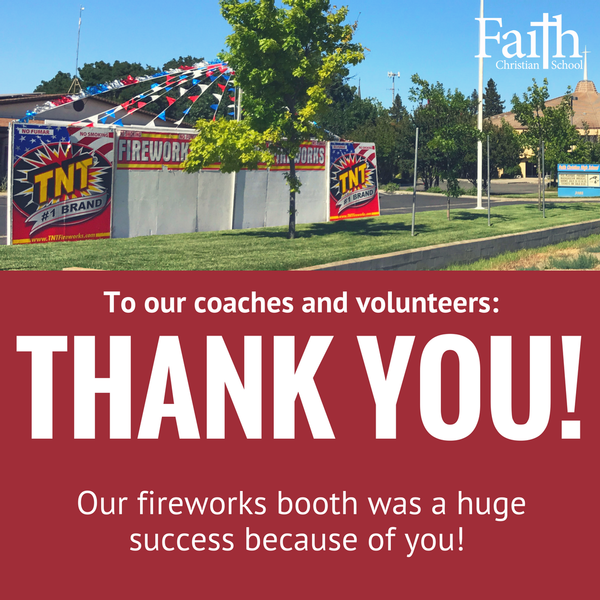 Our TNT Fireworks Fundraiser located on our secondary campus from June 30 - July 4 was able to raise $5,000 for Faith Christian Athletics! Each day an FCHS varsity coach coordinated volunteers to work in the booth and help raise funds to be used by their team and the program.
FCS Athletic Director, Rob Rerucha, extends a huge "THANK YOU" to every coach, parent, friend, family member and also everyone who came and purchased fireworks! This fundraiser is definitely a team effort and we appreciate everyone who was involved. Your time, dedication and donations have helped our school purchase new uniforms and equipment!
Please join us in applauding the following teams and coaches:
Baseball: Brett Meyer
Boys' Basketball: Rick Daugherty and Derek Morrison
Girls' Basketball: Coach Hutch
Cheer: Brandi Pond
Volleyball: Stephanie Crets and Jennifer Rood