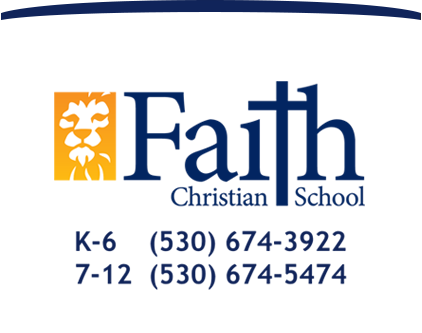 Raising Christian World Changers
News Blog
Exciting Upgrades to our Annual Jog Fundraiser!
September 14, 2017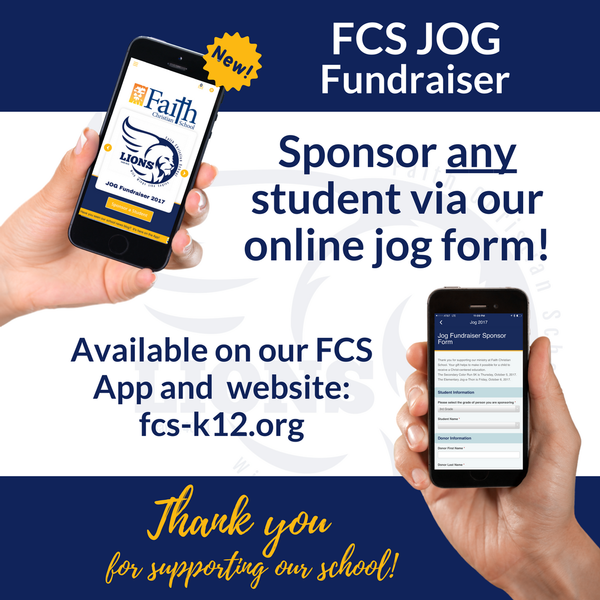 The 39th Annual FCS Jog Fundraiser has been upgraded with more color - more prizes - more fun - and more easy methods for sponsors to donate!
This annual enterprise helps to make quality Christian education a reality for children in our community. Thank you for supporting our ministry.
Sponsors can now donate to any student's goal online and on our FCS App:
Click here to sponsor a student in the Color Run or Jog-a-thon!
When the form loads, select the grade of the student you would like to sponsor and then the name of the student from their grade list. Complete the rest of the quick and easy form, submit, and your student earns points toward awesome prizes and awards.
If a sponsor prefers to donate via cash or check, students are ready to help with that process. Donations can also be received at either office or by mail (see P.O. Box at the bottom of the page). All donations help your student earn awesome prizes and rewards!
Students will be working together as a class to earn an ice cream reward and class party bucks to use for doughnuts, silly string wars, pizza, or whatever they choose - the ideas have been swirling around!
Individually, students can earn their 2017 jog t-shirt, silly spirit wear, the opportunity to be a color blaster at the FCS 5K Color Run (see below) and the grand prize: turning an FCS staff member into a sundae by covering them with chocolate syrup, whipped cream, sprinkles and or course - a cherry on top! Our students are very excited about what they can earn with their sponsor points!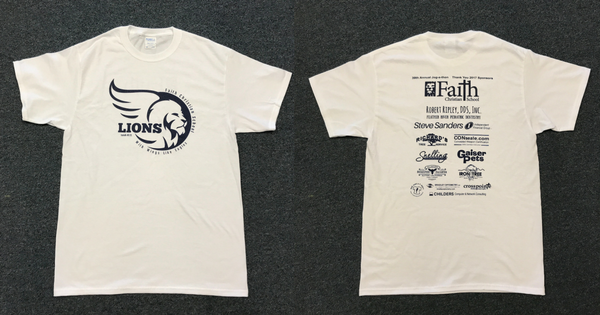 More color: The 2017 Jog t-shirt "With Wings Like Eagles" inspired by Isaiah 40:31 is white because the students will be filling them with color! Our elementary students will get to tie-dye their shirts at school if they earn 200 points by Monday, Sep. 25th. We are excited to see what designs our kindergarten - sixth grade artists create!
Our jr. high and high school students will have their shirts covered in bright hues in our first ever FCS 5K Color Run! Students will be showered in colored powder as they run around our FCHS track on Thursday, October 5th. Thank you to Dr. David Bradley of Bradley Optometry for providing Spirit Shades for our students to wear during our Color Run.
Friends and family are welcome to join us for the Jog-a-thon and Color Run: click more event info.
Please join us in thanking our 2017 business sponsors that are printed on the back of our jog t-shirt.
See you at the track!