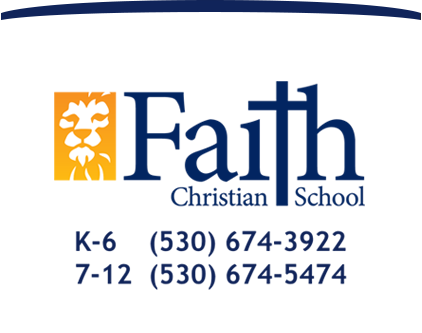 Raising Christian World Changers
News Blog
New LIONS Gear - Available Now for a Limited Time
November 02, 2017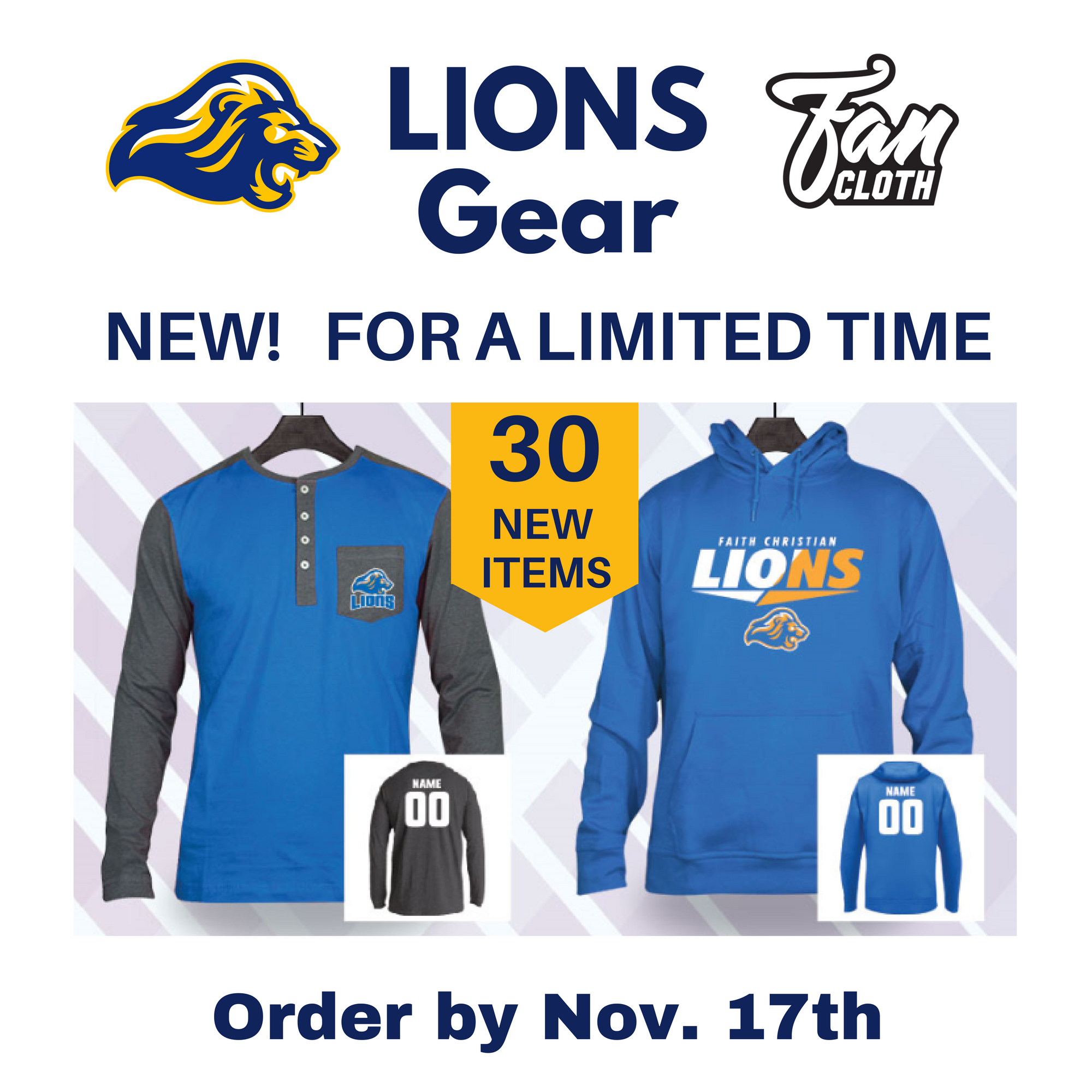 30 New LIONS Gear Designs - Order Today!
FCS is partnering with FanCloth to bring you new LIONS gear just in time for Christmas! Select a new sweatshirt to wear to the upcoming FCS basketball games or a blue and gold shirt to wear on Spirit Day! There are even fun items to wear at home like plaid pjs and LIONS sweats!
Each product can be personalized with any name or number to make it an extra-special gift! Items range in size from Youth-Small to Adult 3X; be sure to look carefully at each product.
Act Fast: this catalog will close on the evening of November 17th and will go to print so that the items can be shipped to FCS before Christmas. Items cannot be changed or added after November 17. Don't miss out on these great products! We will not carry any stock on hand - what you order is what is produced.
How do I order? Click here to view full catalog and order online. We recommend this method so that you can directly choose exactly what you want! Printed catalogs will also be available in the office where orders will be accepted with cash payment or checks made to FCS.
How much? FCS fans pay the price that is printed, there is no additional tax or shipping. There is a $3 upcharge on sizes 2x and 3x. Optional personalization: Adding a name is $6, and adding a number is $4.
How do they fit? View the product fit size charts on the main FanCloth website. Look for the product type and style, then click for detailed sizing information.
How do I get my order? Anyone can order through this catalog - share it with family and alumni! The products will be created, sent to FCS and distributed to the student that is identified on the order before Christmas break.
Why should I order? These high quality products are a fun way to show your LION pride everywhere you go! The "mane" reason we chose to offer this catalog is to provide our FCS family with the opportunity to get awesome, unique fan gear. As an added benefit FCS does receive a portion of the price for each product which increases with sales volume. Ordering from this catalog is a win-win! Happy shopping!