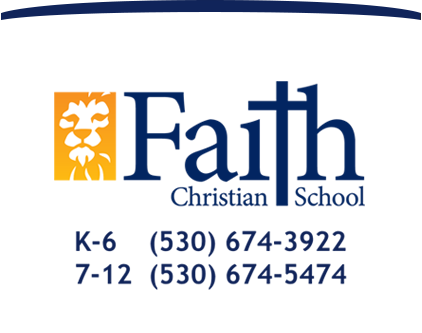 Raising Christian World Changers
News Blog
Varsity Boys Wrap Up a Win in the FCHS Holiday Classic!
December 06, 2017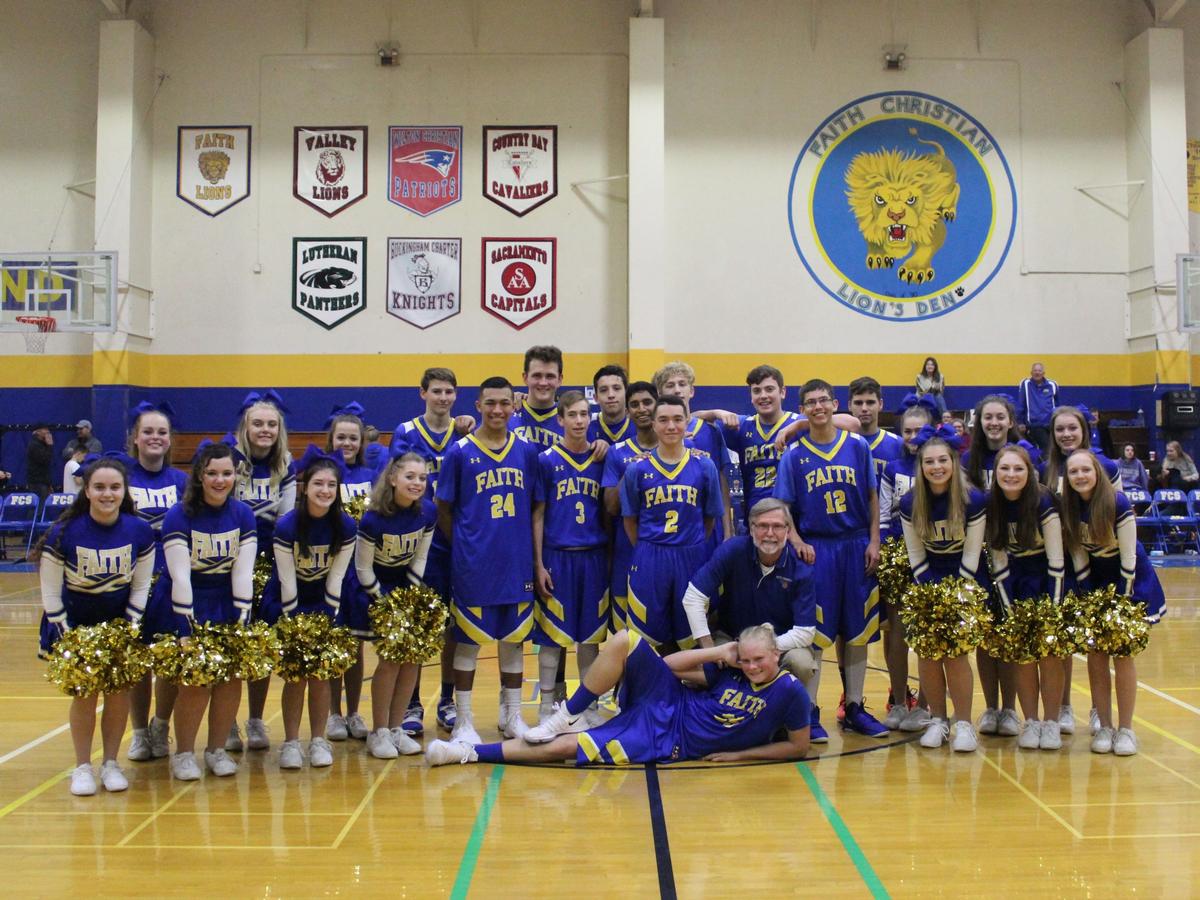 Faith Christian High School hosted the annual Holiday Classic Basketball Tournament from Nov. 30 through Dec. 2. There were a lot of memorable moments when the girls and boys varsity teams from FCHS, Esparto, Stockton Christian and New Life took to the floor in round robin play.
Perhaps the most memorable was the amazing 3/4 court buzzer beater shot that FCHS junior, Tye Morrison, made on the Thursday game to close the first half against Esparto High School. Watch the clip below captured by Brett Meyer:
Our varsity boys won that game and went on to remain undefeated against New Life and Stockton Christian, claiming the tournament championship for another year!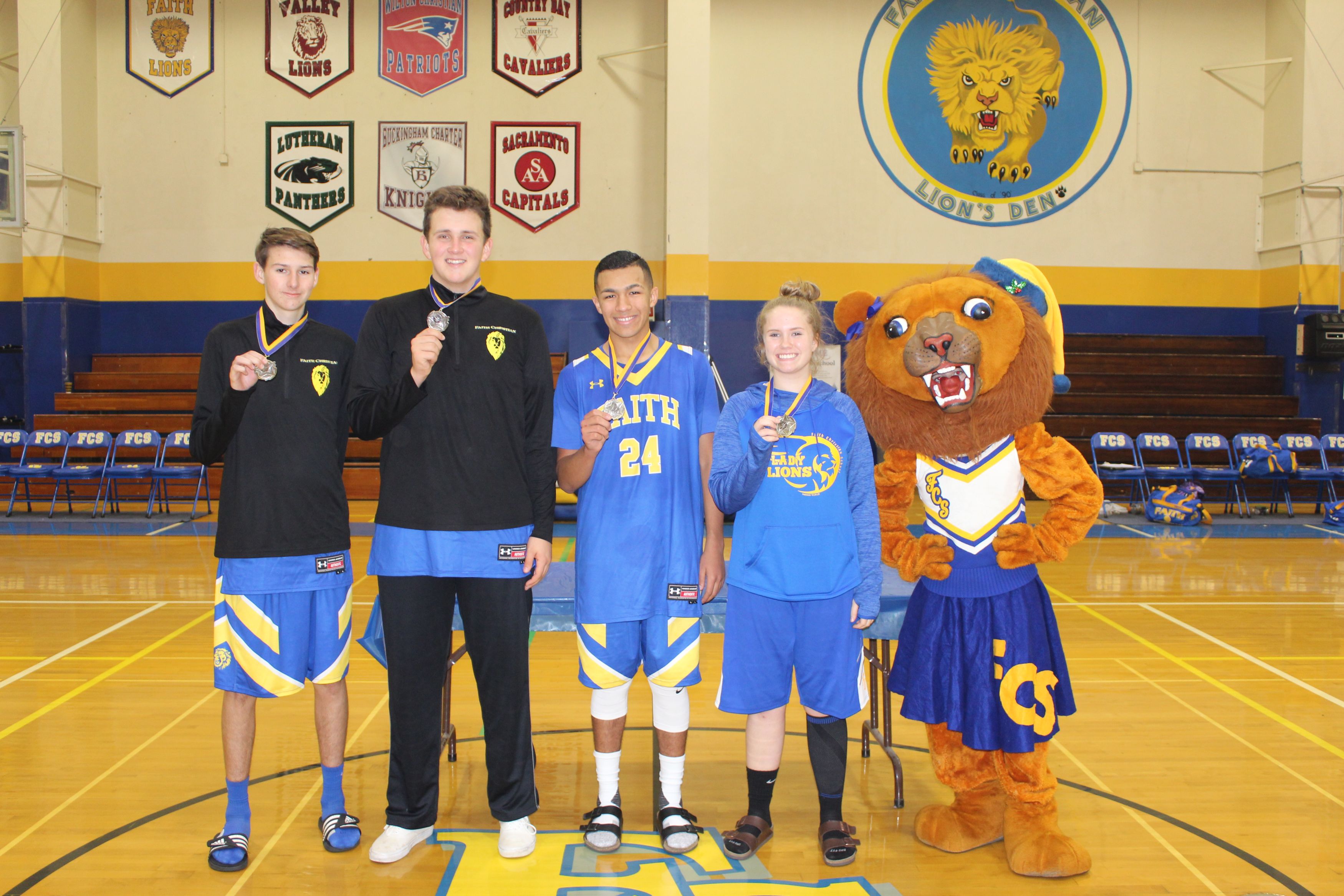 All tournament team medals were awarded to Tye Morrison, Justin Meyer, Zachary Rodriguez and Madison Reimers.
Our Lady Lions were recognized for their great sportsmanship and character on the court.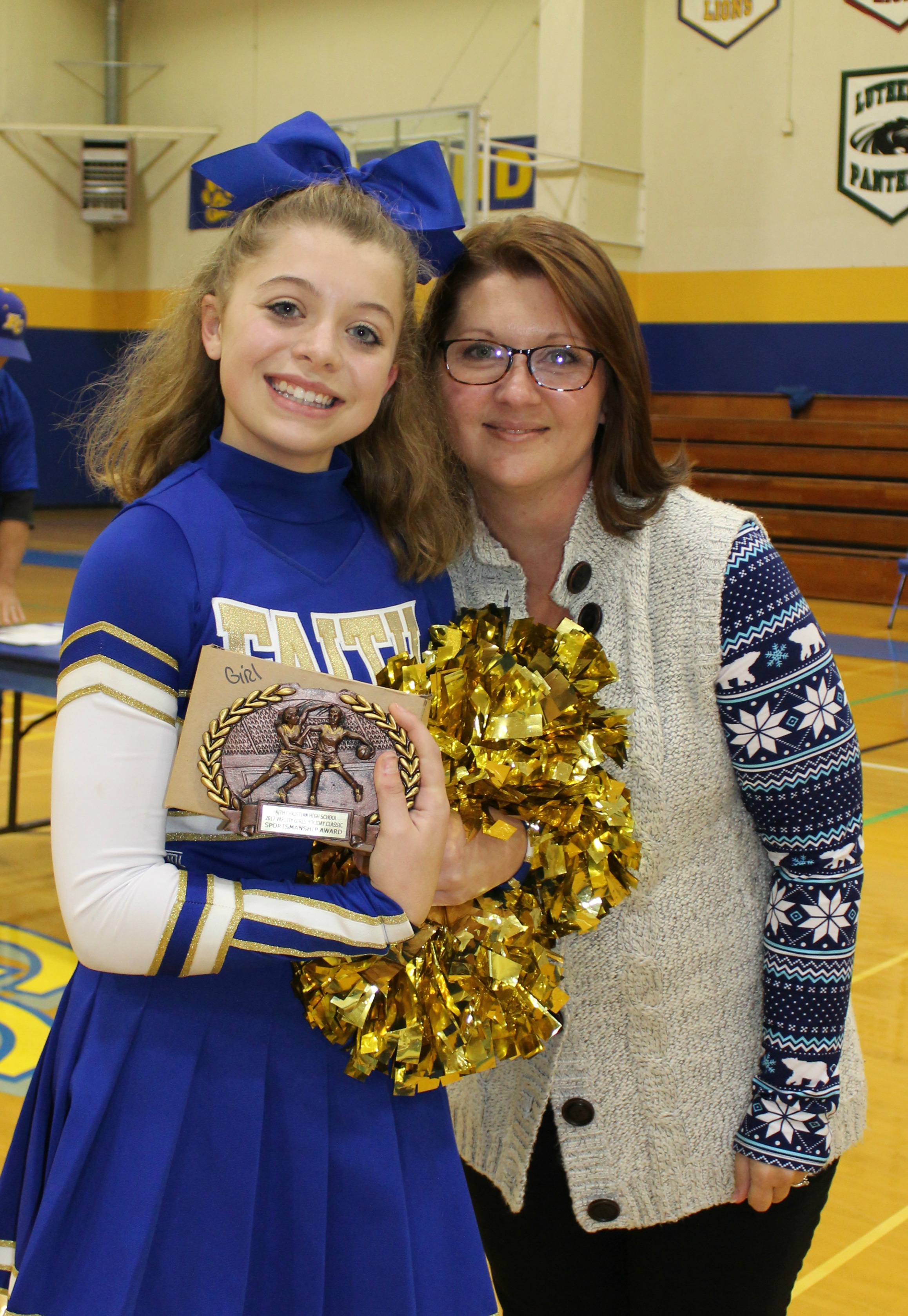 Thank you to our Athletic Director, Robert Rerucha, Coaches: Daugherty, Steele, Carter and Pond, FCHS Cheerleaders and the many Booster volunteers that helped make this tournament possible.