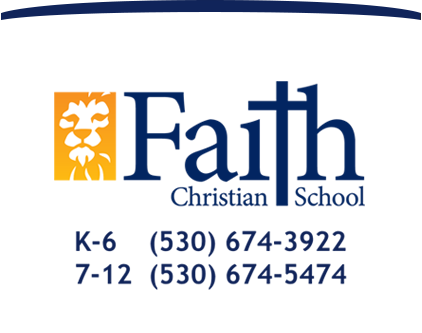 Raising Christian World Changers
News Blog
Alumni Fiesta a Joyful Celebration
January 30, 2018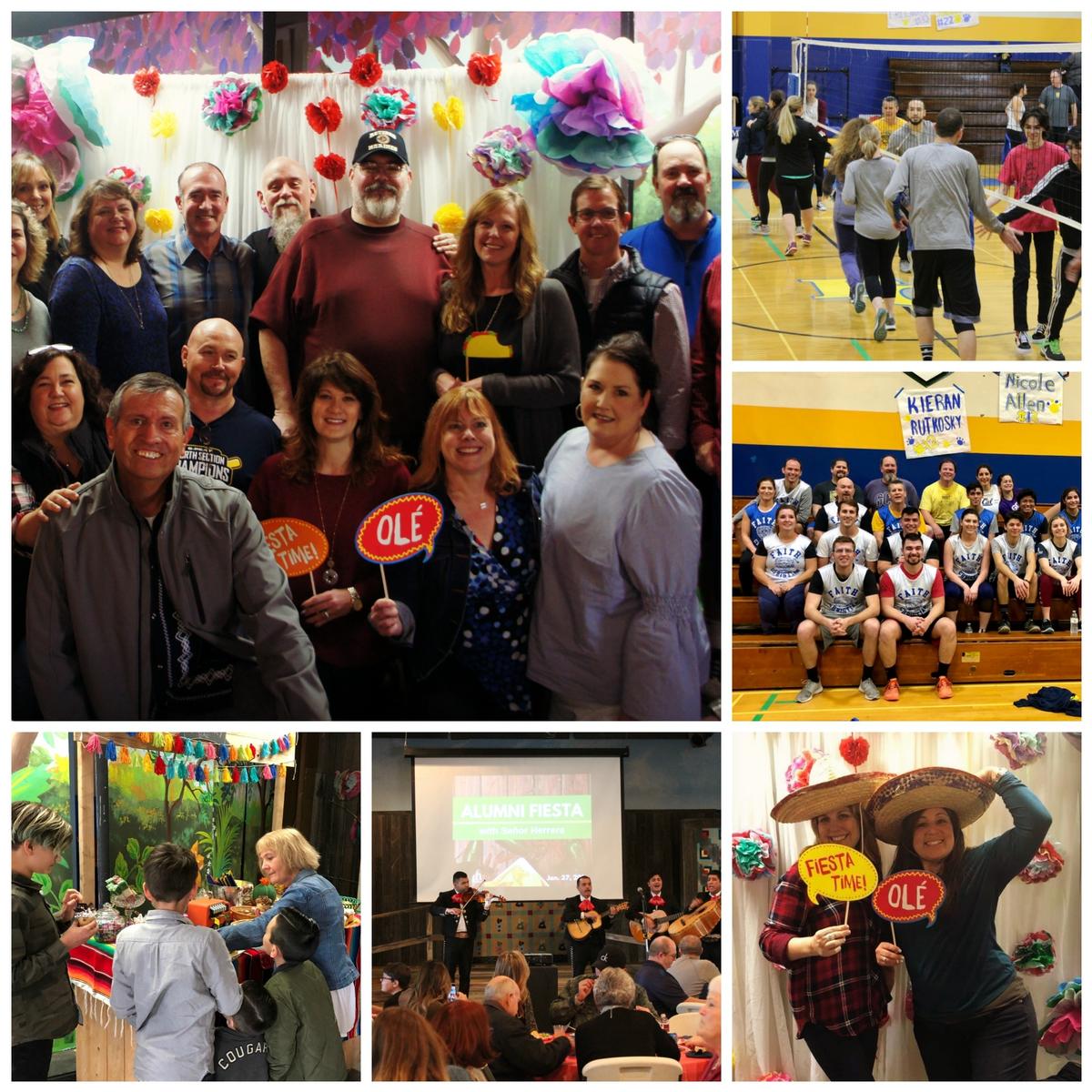 On Saturday, January 27 Faith Christian Alumni and friends gathered for games and a fiesta lunch with guest of honor, Henry Herrera, as he completes his final year of teaching at FCS. (See Henry's message at the end of this article.)
FCHS Grads from 1983 to 2017 gathered in Summy Gymnasium for volleyball and basketball games before lunch. The even grad years bested the odd years in both sports as siblings, spouses and different decades came together in friendly competition. Thank you to Geoff Harris ('98) and Leah (Gledhill '97) Harris for leading the games and Stephanie Helms for refereeing.

The fiesta lunch was catered by La Unica's Fresh Mex and beautifully executed by FCS Development Coordinator, Shannon Hannold, and a crew of FCS parents and students. Superintendent, Bill Hannold, opened the event with prayer and alumni enjoyed reconnecting with each other and their former teachers over the delicious meal.

A surprise mariachi band performance delighted the crowd and elevated the fiesta to another level of enjoyment and celebration! Sallee (Wisner '99) McCleskey led the group in an interactive Kahoot trivia game where we learned where Herrera's birthplace the "hub of creation" is really located. Click here to play the trivia game online!
More video clips of the event are on our FCS YouTube channel. Please subscribe!

The highlight of the day was getting to spend time together. It was an honor to have so many former students and faculty in attendance, even from 1980s, Herrera's early years! Two special alumni, Cami (Shields '85) MacNamara and Liz (Lang '84) Cervantes organized a "Send Mr. Herrera on vacation!" gift for Henry and Mary through gofundme. They presented the surprise generous group gift in the form of a giant check to Herrera at the fiesta.

This gathering of the FCS family was a blessing for everyone that attended. Jamie Crowhurst ('83) had this to say after the event, "Dear FCS Friends - Thanks for an outstanding day honoring Mr Herrera and for also giving alumni a chance to participate. It was truly a memorable event that brought so many people together to celebrate...maybe a tiny preview of what heaven will be like."
Henry Herrera was blown away by outpouring of love and wants to share this message with all that attended and/or contributed to their gift:
Dear Family, faculty, staff, former and current students,

I do not have the words to express my thanks and gratitude for the honor you have bestowed upon me. I was overwhelmed by your love and generosity. The program was great, the food was delicious, the Mariachi band made me cry, but above all, your presence and cards made this day one of the best days of my life. What an honor to see former students that I had not seen for so many years, many who had traveled long distances. Thank you for the outpouring of love in raising so much money for our vacation! It was an unexpected surprise!!

The main reason for staying at Faith Christian School is the students. I don't believe I did anything special, but I knew several years into teaching here that it was more than just a job, I realized it was a ministry. It is truly the Lord that has given me grace and favor with you beloved students. I hope I have imparted the truths of the Scripture and the knowledge that God is a living God. I hope Micah 6:8 is true in your life: He has shown you, O man, what is good; And what does the LORD require of you But to do justly, To love mercy, And to walk humbly with your God?

I can not express my thanks for the relationship with all of you. I will never forget every thing you have done.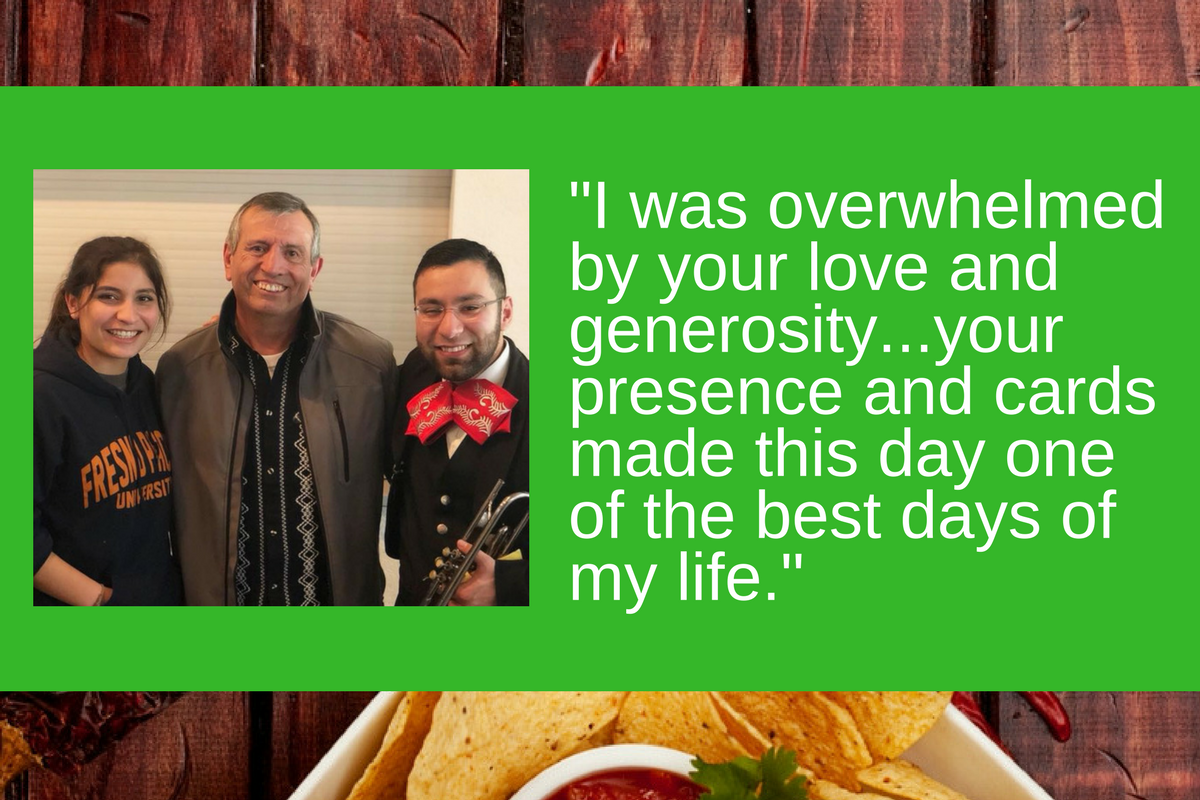 Thank you to all who attended and served as a volunteer. Faith Christian School is planning more alumni events in the future, Follow us on our social media channels to stay connected and visit the Alumni tab on our website for future announcements.
View these images and more in our Facebook Alumni Fiesta Photo Album.