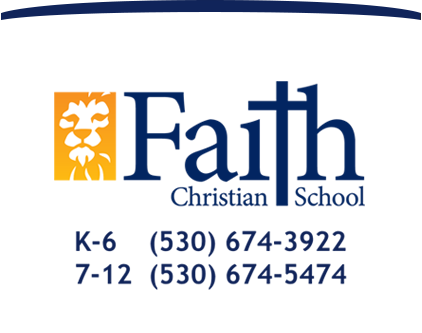 Raising Christian World Changers
News Blog
2018 Athletic Hall of Fame Inductees
February 08, 2018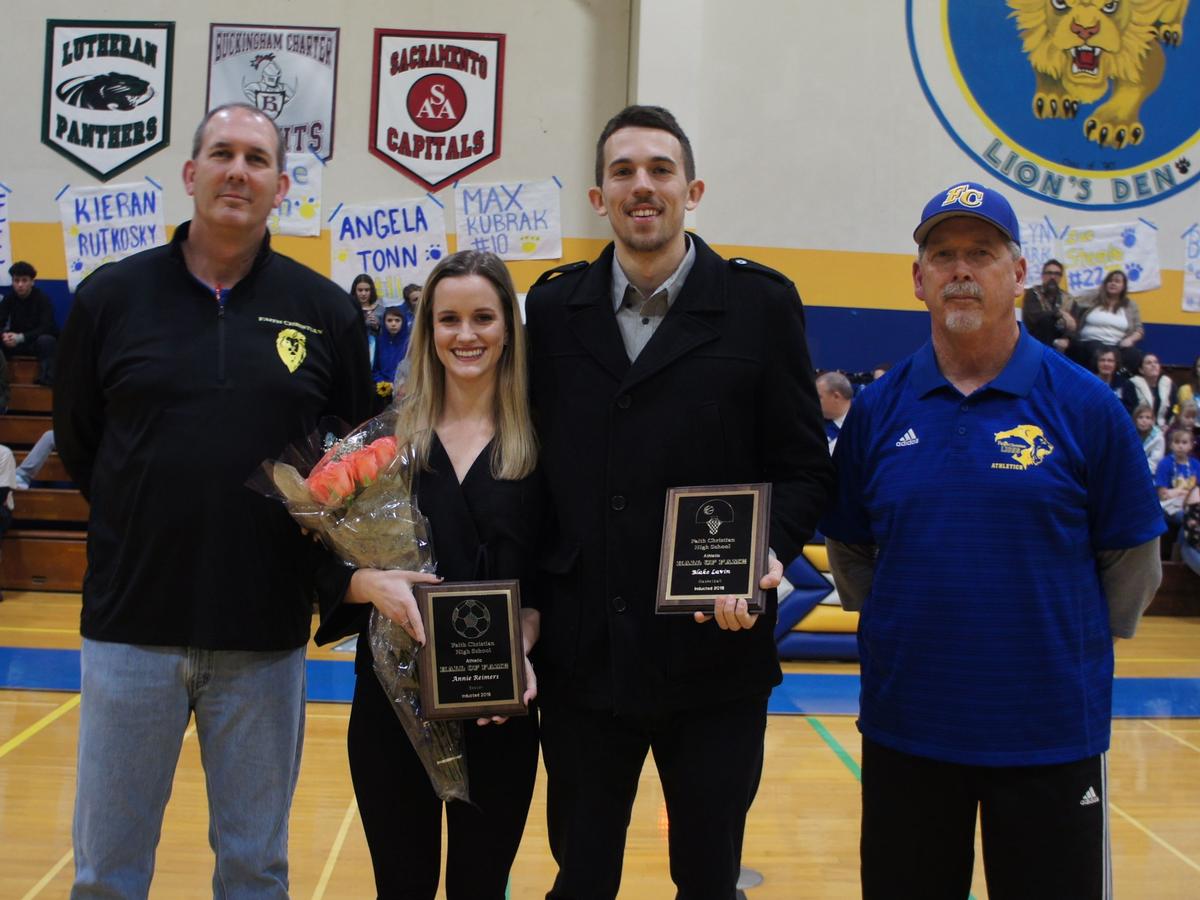 During our Homecoming event on January 26, we continued a Faith Christian High School tradition by inducting two alumni into our sports hall of fame. The purpose of the hall of fame is to build a tradition of excellence, to help current students, staff, and parents to be aware of FCHS sports history, and to inspire our current athletes and coaches to be of hall of fame caliber.
Our first inductee was Annie Reimers. Annie is a member of the FCHS class of 2012. She was an outstanding athlete who earned 7 varsity letters while competing in soccer, volleyball, and basketball. She was team MVP for both soccer and volleyball and had several all-league honors. Annie was named the FCHS Female Athlete of the Year in 2012.
Since graduating from Faith Christian, Annie attended Generational Leadership in Washington completing a year of training and a year-long internship. She graduated from Yuba College in May and her future education plans include training to become a Dental Hygienist. She presently works at Sunflower Natural Foods in Yuba City.
Our second 2018 inductee was Blake Lavin. Blake is also a member of the FCHS class of 2012. Blake was also an outstanding athlete who earned 6 varsity letters in basketball, baseball and soccer. In basketball he was the team MVP for two years, and Baseball MVP his senior year. He earned numerous other all-league and team honors in all three sports. He was the FCHS Male Athlete of the Year in both 2011 and 2012.
Since graduating from FCHS Blake has continued to play basketball and was a member of the Semi-Pro Yuba-Sutter Gold Miners Basketball team for one season. He still lives locally and is working toward completing a degree in Agricultural Business.
Congratulations to both of you!