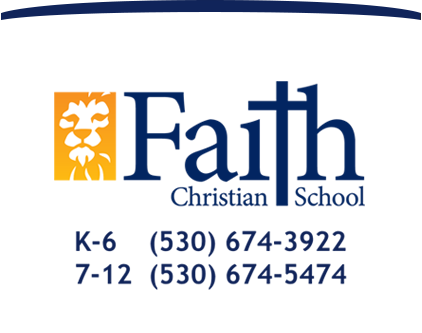 Raising Christian World Changers
News Blog
The Cat in the Hat Comes to Kindergarten!
March 05, 2018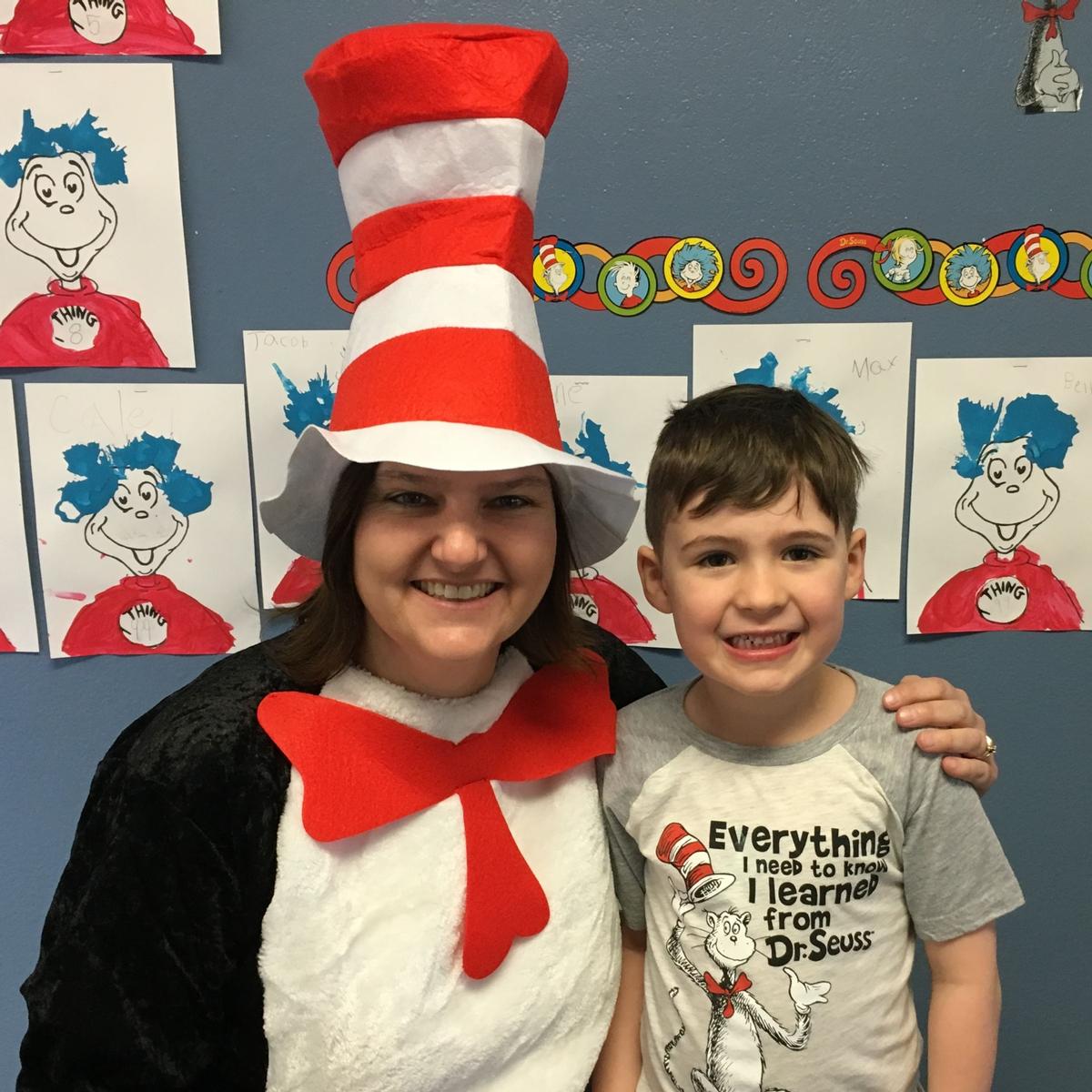 Our kindergarten class enjoyed a week-long celebration of Dr. Seuss and his memorable books with a lot of fun-filled activities.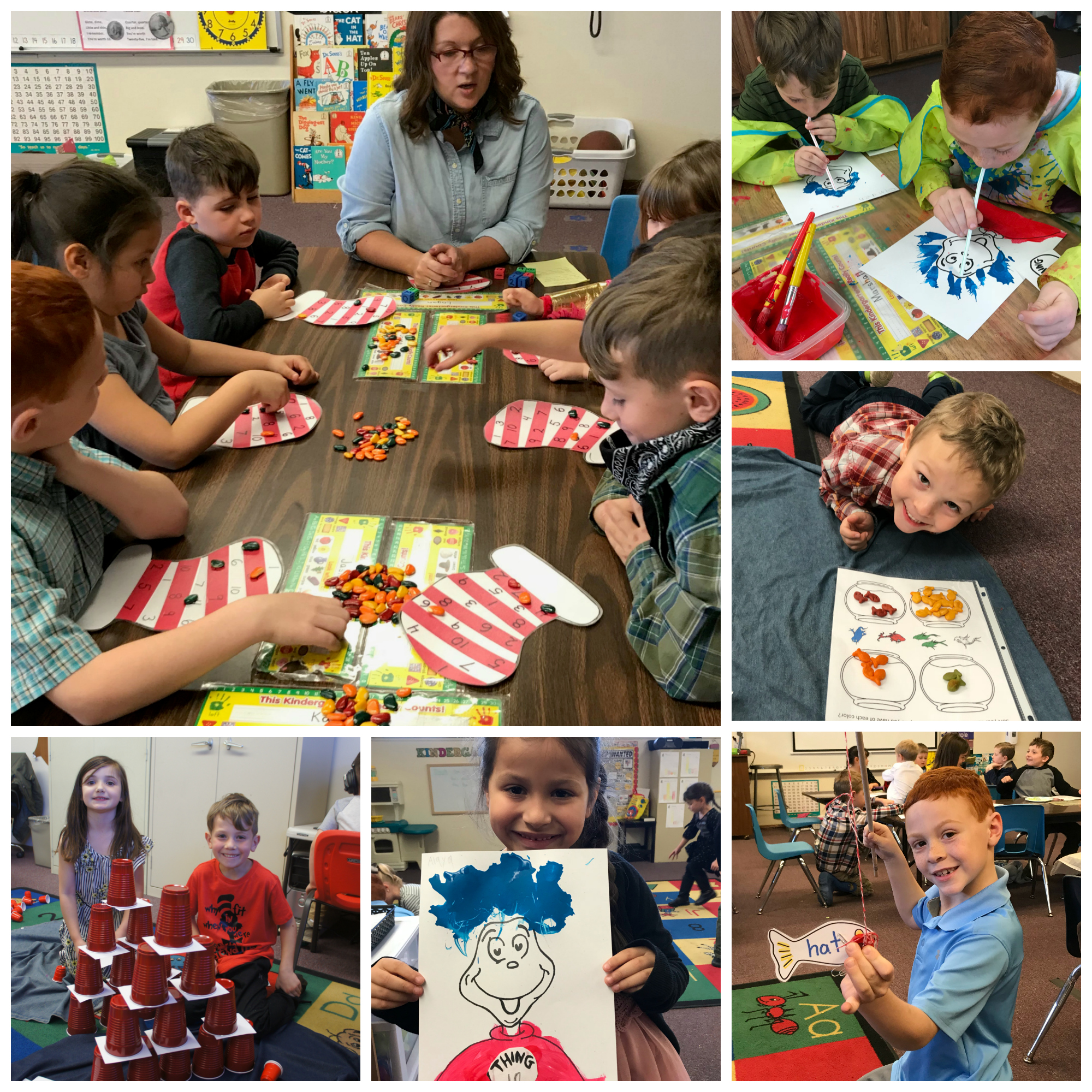 We used straws to blow paint hair on Thing 1 and Thing 2, sorted and graphed colored goldfish, stacked the Cat in the Hat's cups to make the tallest tower, fished for sight words, added numbers in Cat in the Hat Bingo, and created our own striped hat reading logs to chart the books students read with their families.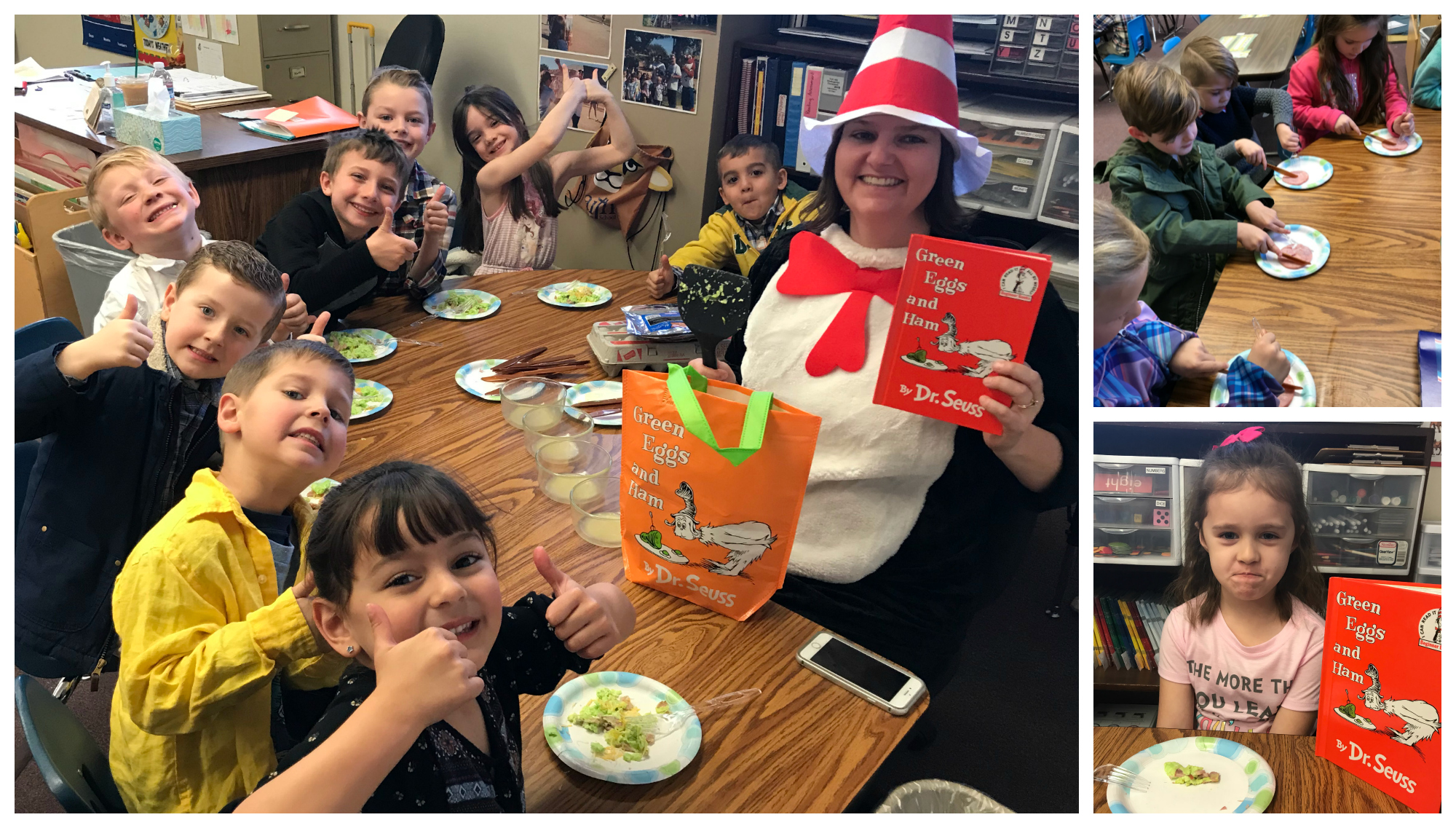 We finished the week with a visit from The Cat in the Hat who brought the ingredients for green eggs and ham. The students enjoyed cooking this special dish and were surprised at how delicious it tasted - to most of us! Finally, we shared Hop on Pop-corn with our sixth grade buddy readers as students from both classes took turns reading to each other on Read Across America Day. It was a great way to conclude our celebration of this special author's birthday.