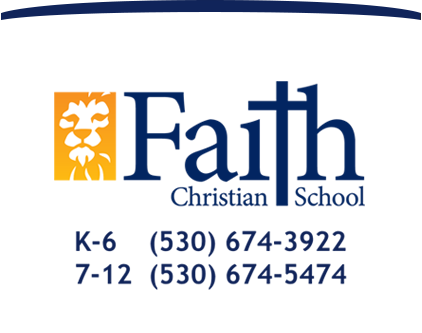 Raising Christian World Changers
Spiritual Life
Faith Forward
At Faith Christian School, Faith is woven into everything we do - it isn't only our name, it's our calling.
Our curriculum is entrenched upon Biblical truth, and our atmosphere is Christ-centered. We reinforce the Christian training of home and church, partnering with our parents and Christian community to help shape and equip the next generation of Christian leaders.
Students are Grounded in Truth - God's Word is our final authority in matters of faith and practice
Students Grow, mentored by Christian teachers, we emphasize Scripture application, Christian character development, worship, prayer, and unite in fellowship.
Students Go: serving others is a priority - we love God by loving others. As a student graduates from Faith Christian School they are well equipped for further success in college, the workplace, and life as they impact the world for Christ!
Grounded...Grow...and Go!