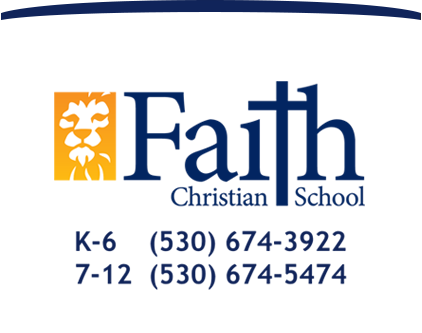 Raising Christian World Changers
Theater Arts
Theater Arts at FCS
For the 2019-2020 school year, high school students will have the opportunity to take Theater Arts (Drama) under the direction of Mrs. Kjerstin Ciociola.
Kjerstin Ciociola was classically trained at the Lee University School of Music by Broadway director, Oscar Kosarin. While a pupil of Mr. Kosarin, Kjerstin starred in such productions as Joseph and the Amazing Technicolor Dreamcoat (Narrator), Much Ado About Nothing (Beatrice), Seven Brides for Seven Brothers (Liza) and West Side Story (Graziella).
Beginning as a renowned stuffed animal choir director at 5 years old, Kjerstin has been involved in every aspect of theater production: actor, director, producer, choreographer, set designer and writer in over 100 regional, community and university productions.
She was a state champion in Forensics and a featured soloist of the Omaha Symphony Orchestra. She has also appeared in promotional videos and commercials – such as award-winning "Sweet Leaf's Sweet Life Commercial" in 2017 filmed by The Reid Effect Studios.
Kjerstin serves with her husband of 15 years, Rev. Michael Ciociola, Lead Associate Pastor at Calvary Christian Center in Yuba City. Together, they have authored and directed over 60 productions. Their two children, Mila and Noah, internationally-acclaimed show-and-tellers, are FCS elementary students.
Directing last year's Rally in the Lion's Den "Come Alive" music extravaganza with FCS faculty and students only increased her desire to help students reaching greater levels of artistic achievement. View the performance on our FCS YouTube channel!
Based on the interest level and schedule availability of our high school students, accommodations may be made for interested junior high students to participate as well.
The Fine Arts Department at Faith Christian School is committed to excellence, beauty and truth in the Creative Arts for the Glory of our Creator. With students active in choir, band, visual arts, theater arts, poetry, journalism and much, much more, we seek to offer students training and opportunity for ministry in every area of the fine and creative arts.