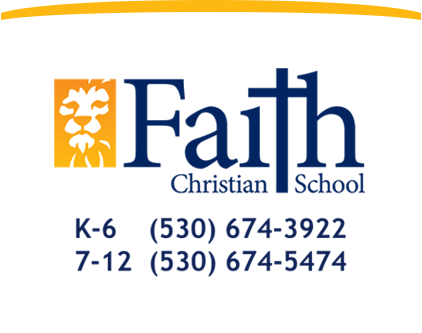 Raising Christian World Changers
Back to Calendar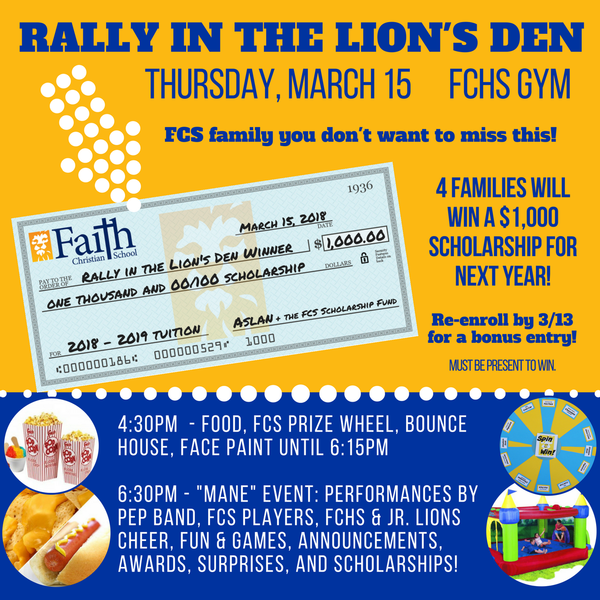 Rally Pre-show is ON, rain or shine! If raining, we will have food and carnival games in our main secondary hall and classrooms! This will be open from 4:30 to 6:15 pm.
The FCHS Gym opens at 6:00 pm and the Show begins at 6:30 pm!
A K-12 celebration of FCS you don't want to miss with food, games prizes AND four $1,000 tuition scholarships will be awarded this evening! Re-enroll by March 13 for an extra chance to win (Must be present when name is called.)
Gym doors open at 6:00 pm - the "Mane Event" begins at 6:30 pm showcasing the Pep Band, FCS Players, FCHS and Jr. Lions Cheer. Look forward to surprises, announcements, fun and games and the BIG scholarship checks being awarded!