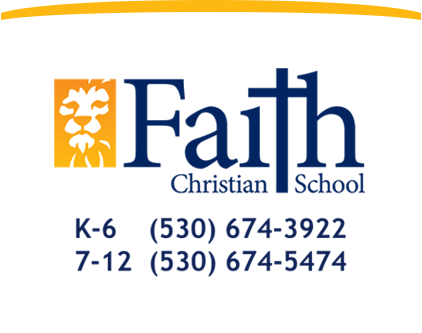 Raising Christian World Changers
Back to Calendar
Parents are to commit to reading the FCS Reopening Plan on the FCS website and completing the daily student health check on the school app.
Parents must sign and have on file in the office the Parent Commitment and COVID-19 Notice and Release before students may come to class. (Documents are attached. Daycamp parents do not have to re-sign.)
Parents are to diligently complete the myTempTracker health form on the school app daily. Students or staff will not be allowed in class until the health form check is submitted.
Students in grades 3-6 are required to wear a face covering when arriving or leaving campus and when in class. Students in grades K-2 are encouraged but not required to wear face coverings.
School hours will be the normal 8:30-2:45 Elementary Schedule and normal school dress code will resume.
Students will go directly to their classroom when dropped off at the flagpole between 8:15 and 8:30. Parents are asked to show a screen shot of their TempTracker clearance form.
Students will need to bring their lunches, snacks and water bottles as no food will initially be able to be provided under the current health guidelines.
Day Care will be different based on current guidelines and families must sign up in advance on the survey the school will provide for you. It will be only for those who specifically need day care because of work related issues.
To limit the number of persons on campus, unnecessary visits are not allowed at this time. Please avoid unnecessary "drop-ins" or visits during the school day.