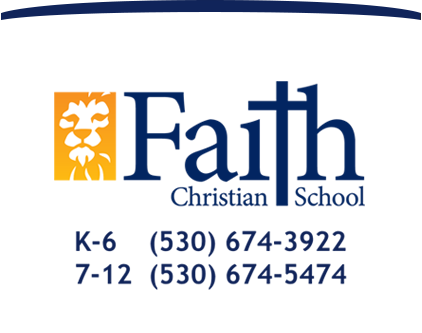 Raising Christian World Changers
Reopening Plan
Click to view our Reopening Plan for both the elementary and secondary campus.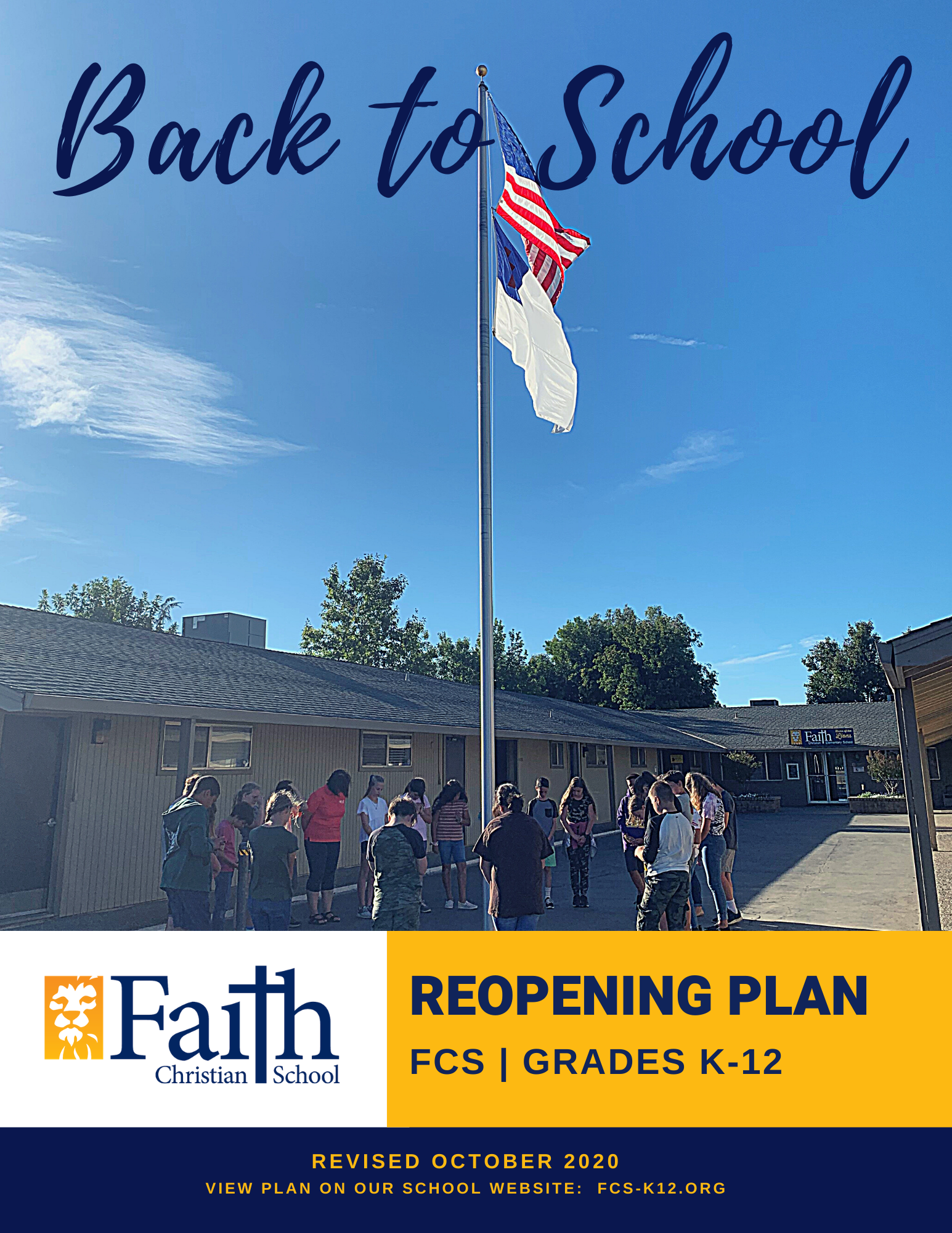 Introduction
Bill Hannold, Superintendent
We eagerly await Faith Christian's reopening and look forward to once again seeing our Lions roam our campuses! Although we will begin the year with distance learning, we have been working incredibly hard to prepare for the return of our students and we are pleased to provide this document outlining the changes we have made to ensure that our campus is safe and that we can continue to deliver on our mission.
As we step forward into a new school year in an ever-changing world, and as new research and information becomes available, our team will continue to meet and access our procedures, data, and protocols throughout the school year to safeguard our community.
Thank you in advance for your grace, flexibility, and patience as you and your family partner with us on this journey. We believe this season affords us with a unique opportunity to model for our students what it means to be resilient, wise, prayerful and courageous even in the midst of uncertainty. This is not something we can do in our own strength but only through the power of the Spirit of God working within us (2 Timothy 1:7).
Read or Download the full Reopening Plan by clicking here.
---