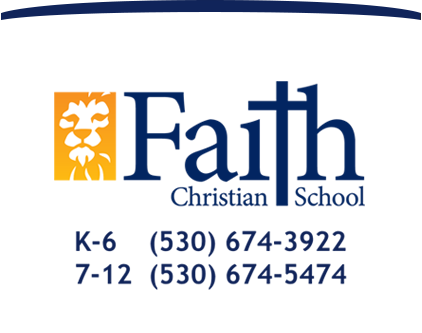 Raising Christian World Changers
Drive-Thru Dinner Event
This year we are focusing all our efforts on one Spring Fundraiser, the Safari Adventure Drive-Thru Dinner & Raffle to be held Friday, April 14th, at Adventure Church 876 W. Onstott Frontage Road Yuba City, CA 95993. New for this year is an outside eating area available for those who desire to coordinate their times and stay to fellowship with others. Meal pick-up times range from 4:00 – 8:00 p.m. within your selected half-hour pick up window. Note that some time windows for meal pick up will fill quickly. Purchasing Dinner Tickets early will ensure a wide selection of times. Dinners must be purchased online. The link is listed here: https://tinyurl.com/SafariDTD and also in your child's Spring Fundraiser Packet. Please share this link with family and friends!
Please review the instructions for the Spring Fundraiser in the attached packet. Your student will be bringing home the printed version of this fundraising packet, along with paper Raffle Tickets to sell. We have 24 great raffle prizes available this year! Thank you for supporting our students. If you have any questions, please feel free to contact the Advancement Department at (530) 674-5474 or by email at give@FCS-k12.org

Please join us in thanking our sponsors!

Drive-Thru Dinner Event Details:
When: Friday, April 14th from 4:00pm-8:00pm
Where: Adventure Church 876 W. Onstott Frontage Road Yuba City, CA 95993
Theme: Safari Adventure
How: Guests will pre-order dinner online and drive through Hillcrest Plaza to pick up their meals and optional desserts.
Food:
DINNER $25
Let's get wild! Enjoy both our savory tri-tip and Huli Huli chicken!
Served with roasted potatoes, green salad, and a fresh roll.
KID'S MEAL $12
Our little explorers can enjoy mac and cheese, corndog and fruit!

DESSERT $5
Roar for a sweet treat! Pig Pickin' Cake is a delicious cake that starts with a yellow cake mix, mandarin oranges and crushed pineapple. It's
Prices: Adult Meal - $25, Kid's Meal - $12, Dessert - $5, Raffle Ticket - $2 via paper only through students or secondary front office