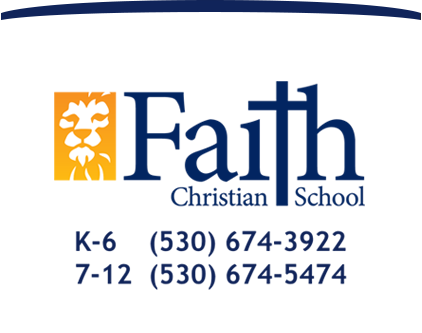 Raising Christian World Changers
FCS Players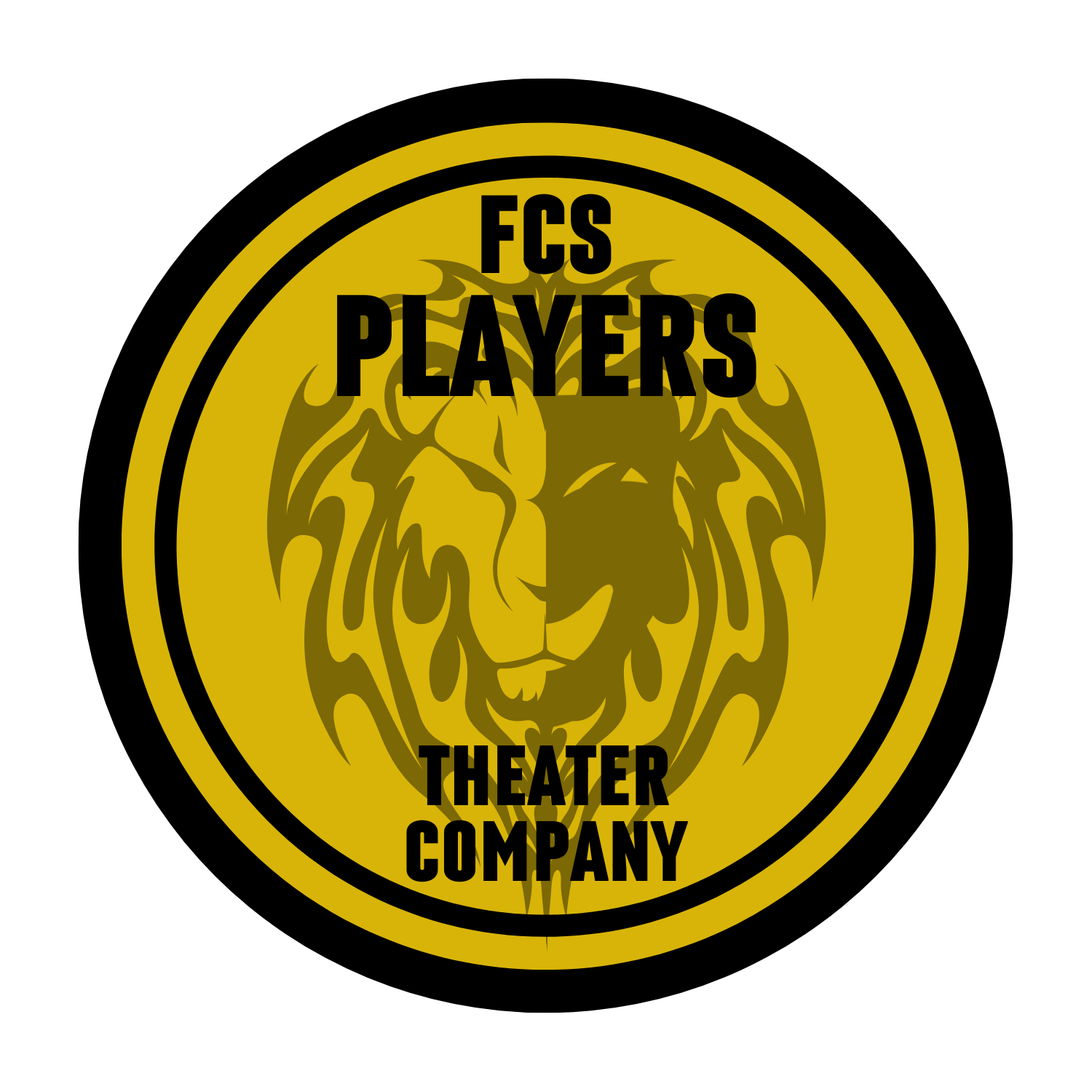 Founded in 1992 under the artistic direction of former college theatre professor Paul DeMeritt and his wife Anne, the theater arts department of Faith Christian High School in Yuba City, known as the FCS Players, has become one of the most widely known and highly regarded educational theater programs in Northern California. Known publicly and critically for their long-standing tradition of excellence, the FCS Players mount three major productions each year highlighting well-known comedies, tragedies, classical theatre, and musicals.
A highly "hands on" program, students in the FCS Players are well-rounded actors, directors and technicians; many alumni have gone on to college, university, community, educational and professional theater, and appear regularly on stage, television and in film! In addition, we are delighted when our alumni return to participate in productions!

The FCS Players strive for a tradition of artistic excellence -- a tradition recognized by over 45 "Elly" award nominations from the Sacramento Area Regional Theatre Alliance, and the fact that the Players have received 8 of the prestigious "Ellys."
The next chapter of the FCS Players was lead by the enthusiastic direction of Mrs. Kjerstin Ciociola who carried on the tradition of artistic excellence and honoring God through performing arts.
The FCS players capture the art of quality family theatre, life changing messages, artistic excellence, and enthusiasm beyond belief.

The Fine Arts Department at Faith Christian School is committed to excellence, beauty and truth in the Creative Arts for the Glory of our Creator. With students active in choir, band, visual arts, theatre arts, poetry, journalism and much, much more, we seek to offer students training and opportunity for ministry in every area of the fine and creative arts.
We believe in young Christians being active in the fine arts, however it is important to be aware that any worthwhile endeavor is costly, and that the arts in particular place tremendous demands upon time, talent, and resources! Our long range goal and vision is to see the construction of the Faith Christian School Center for the Performing and Visual Arts – but while we await God's provision for that miracle, we continue to train and equip young believers to change and redeem our culture!
Sound and lighting systems, computers, sets, costumes, music, band equipment, and art supplies aren't cheap; yet it is our belief that these sacrifices are a small price to pay to enable our students to participate in the arts for the glory of God! We ask your prayers for the FCS Fine Arts Department, and should God lay it upon your heart to assist in other ways, particularly through directed financial giving or through volunteer assistance, please contact our office at (530) 674-5474.

Thanks for your prayers and support!
---
1990s
1992 – 93
Laughter and Lovers - An Evening of Old Time Melodrama (For Love or Money and The Miner's Daughter) - Melodrama Tour to The Roaring Camp Gold Rush Days Extravaganza in Santa Cruz, CA
1993 – 94
A Christmas Carol - Beckwourth Frontier Days – Laughter and Lovers
1994 - 95
Quilters - Beckwourth Frontier Days - Fiddler on the Roof
1995 - 96
A Christmas Carol - Beckwourth Frontier Days - Sketches of Life (Touring Production to local schools and churches)
1996 - 97
Charley's Aunt - Beckwourth Frontier Days - Much Ado About Nothing
1997 - 98
Hound of the Baskervilles - Beckwourth Frontier Days - Brigadoon - Tom Sawyer (Summer)
1998 - 99
You Can't Take It With You - Beckwourth Frontier Days - Godspell - Pirates of Penzance (Summer)
1999 - 00
Quilters - Beckwourth Frontier Days - Laughter and Lovers - A Secret Garden (Summer)
2000s
2000 - 01
You're a Good Man, Charlie Brown - Beckwourth Frontier Days - The Wizard of Oz (Summer)
2001 - 02
The Miracle Worker - Beckwourth Frontier Days - Don't Drink the Water - The Hobbit
2002 - 03
A Christmas Carol - Beckwourth Frontier Days - Way, Way, Way Off Broadway - Les Miserables - Oliver (Summer)
2003 - 04
Way, Way, Way Off Broadway - Beckwourth Frontier Days - Annie Get Your Gun! - Peter Pan (Summer)
2004 - 05
Way, Way, Way Off Broadway - The Sound of Music - Beauty and the Beast (Summer)
2005 - 06
FCS 30th Anniversary Production - Way, Way, Way Off Broadway - South Pacific - Aladdin (Summer)
2006 - 07
A Christmas Carol - Way, Way, Way Off Broadway - The Love Sketches (Touring Production) - Alice in Wonderland (Summer)
2007 - 08
Quilters - Way, Way, Way Off Broadway - Laughter and Lovers - Mulan (Summer)
2008 - 09
Way, Way, Way Off Broadway - A Christmas Carol - Godspell! - Willie Wonka and the Chocolate Factory (Summer)
2009 - 10
Way, Way, Way Off Broadway - Oklahoma! - Man of La Mancha - The Wizard of Oz (Summer)
2010 - 11
A Christmas Carol - Way, Way, Way Off Broadway - A New Beginning (Revels Edition with Special Guests) - The Pirates of Penzance (Summer)
2010s
2011 - 12
Junior High Drama – Notes from Christmas - The Hound of the Baskervilles - Way, Way, Way Off Broadway - Don't Drink the Water - The Little Mermaid (Summer)
2012 - 13
Junior High Drama - Powerful Women from History - Way, Way, Way Off Broadway - A Christmas Carol (Revels Edition with Awesome After School Drama) - Laughter and Lovers - Shrek, the Musical (Summer)
2013 – 14
Junior High Drama – The Miner's Daughter Melodrama - The Importance of Being Earnest - Way, Way, Way Off Broadway - Charley's Aunt - Disney's Peter Pan (Summer)
2014 - 15
Junior High Drama – For Love or Money Melodrama - A Christmas Carol (Revels Edition with AASD) - Much Ado About Nothing - Mary Poppins (Summer)
2015 - 16
Junior High Drama – A Dark and Stormy Night - The Miracle Worker - Disney's Aladdin (With ASD) - Disney's The Lion King (Summer)
2016 - 17
Junior High Drama – Signor Pantalone and the Gift of Love Commedia - A Christmas Carol (Revels Edition with AASD) - Godspell! - Madagascar, the Musical (Summer)
2017 – 18
Junior High Drama – The Old Cookie Shoppe - Quilters - An Evening of Old Time Melodramas (For Love or Money and The Miner's Daughter
2019 - 20
Our Miss Brooks (High School and Junior High) - Little Women Dramatized Audio Book (performed by FCS Players Past and Present)