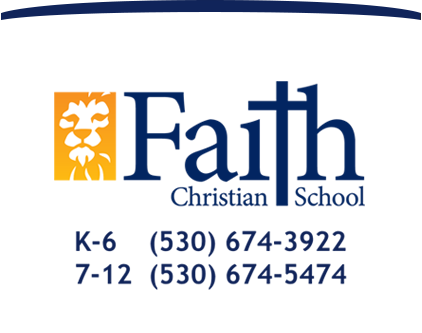 Raising Christian World Changers
Why FCS
Choosing the path your child will follow for their education is a big decision. When considering a school for your child you may have the following questions or concerns:
What is being taught? What message is the curriculum sending?
What influences will my child be exposed to?
Will my child be safe and cared for?
Will our family's values be accepted and supported?
Will my child be prepared for 1st grade and beyond?
Will my child have good friends?
At Faith Christian School, we have the freedom to be different by design - intentionally strong in education, strong in Faith
We are committed to the success and total well-being of every student. At Faith Christian:
You are valued: every child is God's creation, He has a plan and purpose for your child's life that we will nurture
You are cared for: we are a Christ centered ministry, committed not only to excellent education, but also to your child's spiritual formation
You are seen: smaller class sizes mean more attention for your child, we know every child by name and individualize an education plan for your needs
You are heard: we listen to the goals you have for your child and provide the tools they need to help them succeed in and outside of the classroom
You are connected: you are among friends at Faith Christian, your child will be accepted into our family-like community and will have many opportunities to be involved in student life
You are equipped: your child will be grounded in truth, grow through engaging in service, award-winning arts, competitive sports with Christian character, and guided for continued success as they go to college, the workplace and impact the world for Christ

We invite you to come and see the difference for yourself! Schedule your free Educational Success Consultation.