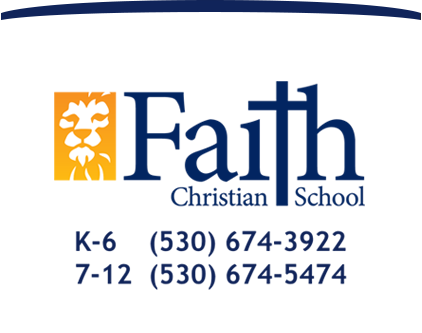 Raising Christian World Changers
Lion's Share Program
Lion's Share is a program of annual giving. It consists of a one-year commitment to provide a level of financial support that you believe God will enable you to provide. Donations received through this program will go directly to the tuition scholarship fund.
This fund allows Faith Christian School to provide help to families who may not otherwise be able to fulfill the tuition commitment. It is the goal of FCS that nothing would stand in the way of children receiving the proven benefits of an excellent Christian education. We are dedicated to continuing to offer assistance so that we may provide this opportunity to as many children in our community as possible.
Join us in this very important ministry by supporting the Lion's Share program.

Lion's Share Levels
Lion's Share Partner: $100/month ($1200/yr)
Lion's Share Associate: $50/month ($600/yr)
Lion's Share Member: $25/month ($300/yr)
Lion's Share Friend: $10/month ($120/yr)


The Lion's Share program also allows for a one-time gift in lieu of monthly donations. All Lion's Share donations are tax deductible.