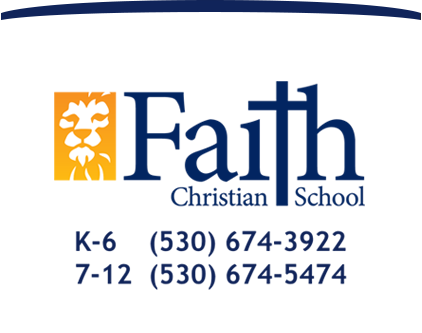 Raising Christian World Changers
Vision
Imagine your child in a community where not only his mind is educated but his heart is shepherded by Christian teachers, real life role models.
Before your daughter even arrives at school, the faculty and staff have gathered to begin the day in prayer and Bible study focusing on Christ and their purpose of service. Class often will begin with prayer as well because...
Faith isn't only our name, it's our calling.
Your children thrive because of the opportunities for growth and involvement that extend well beyond the classroom: to the field, court, performance stage, and community.
They are connected to friends that share the same Christian values and are mentored by servants who care about their character as well as their cumulative GPA.
Your child will be enriched and equipped for a lifetime of success and service, grounded in a Faith in Christ that lasts forever.
We want to help this vision become your reality.

Our mission is to provide a quality education that reinforces the Christian training of home and church by: providing a Christ-centered, Bible-based education that inspires each student to know God through a personal relationship with Jesus Christ and to pursue excellence in moral character, academic achievement, physical, emotional and social development, and service to others.
"And beside this, giving all diligence, add to your faith virtue; and to virtue knowledge; and to knowledge temperance; and to temperance patience; and to patience godliness; and to godliness brotherly kindness; and to brotherly kindness charity" II Peter 1:5-7 (KJV)
"With small class sizes and attentive teachers, my child's courses quickly went online this spring during distance learning. The curriculum continued to be rigorous with zoom meetings and lots of individual attention from the teachers. They never missed a beat!" — Sherri Hurn
"As a single mom, Faith Christian worked with me to make tuition very affordable for my two children." — Anni Treat