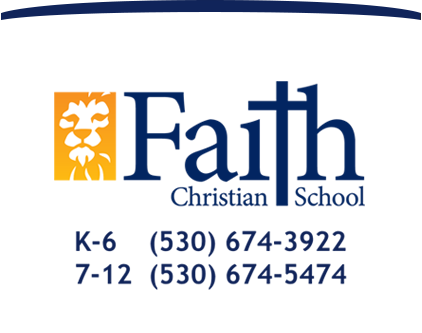 Raising Christian World Changers
Employment
We appreciate your interest in employment at Faith Christian School. We accept applications for employment at any time of the year. All applications will be reviewed and considered as we look to fill any open positions we may have in the immediate future or the coming school year. If interested please send your cover letter, resume and application to Jr. High/ High School Principal, Mr. Shannon Smith: ssmith@fcs-k12.org
Faculty Requirements:
Bachelor Degree in area of content
Teaching credential preferred
Strong Christian testimony
Team player mindset
Download Application
Click to download file. Please complete and email to Mr. Smith along with a cover letter and resume. ssmith@fcs-k12.org
Elementary Job Openings for the 2018-19 School Year:
We appreciate your interest in employment at Faith Christian School. We accept applications for employment at any time of the year. All applications will be reviewed and considered as we look to fill any open positions we may have in the immediate future or the coming school year. For more information, or to apply, please contact FCS Superintendent Bill Hannold by email or calling 530-674-3922.
Elementary Substitute Teacher
Substitute teachers are needed throughout the school year to teach K-6 classes for one or more days. A Bachelor's degree is required and education experience is preferred. Please contact the Superintendent for all inquiries.