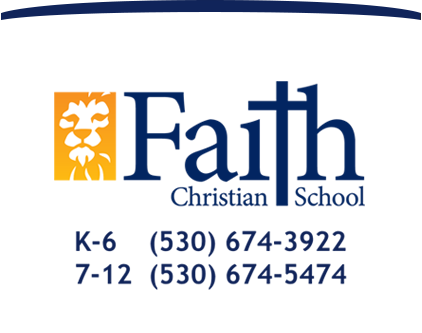 Raising Christian World Changers
Year-End Gift

Your gift helps to fund our needs-based Tuition Assistance Scholarships making the dream of attending Faith Christian School a reality for students that otherwise would not be able to have a "My 1st Day!"
To donate a Year-End Gift you can either contribute to our Bridging the Gap campaign online or send a donation to the address below:
Faith Christian School: P.O. Box 1690 Yuba City, CA 95992
If you wish to have your tax-deductible contribution recognized this year, please submit the online form or mail your gift postmarked by December 31st.
Thank you for partnering with us in this ministry, We appreciate your support.