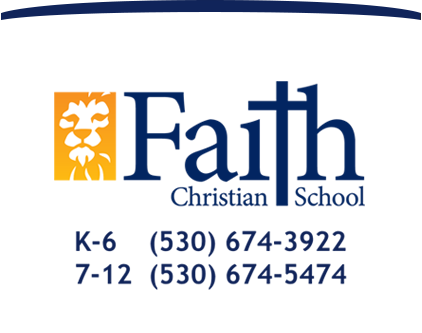 Raising Christian World Changers
Booster Club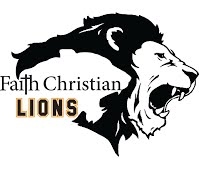 Athletic Director, Rob Rerucha, is organizing an expanded K-12 Boosters Club for Faith Christian School! He is inviting anyone to come help design the club you want for the benefit of all of our students.
What does the Booster Club do?
Boosters will help to promote and support all athletic programs by hosting banquets, providing awards, serving as score keepers or ticket takers, running the snack bar, helping with field maintenance, driving players, and fundraising. But that's not all! The Boosters also help to develop and grow the athletic department. Read on.
Who should join?
Parents of current athletes (all grades!) as well as parents who have a vision for what they'd like to see the FCS athletic programs look like in the future. Does your child participate in a sport? We need you. Is your child too young for organized sports yet, but you want to ensure that sports are alive and well at FCS by the time they are old enough? We need you!
How do you join?
No fees required! Just sign up and indicate the types of projects you would be interested in helping with. It's that simple! Boosters are the heart and soul behind the athletic programs at Faith. If you have a passion for or a desire to see the athletic programs at Faith Christian develop and flourish, we need you. The future of FCS athletics begins with YOU and the Boosters! Join us!
Interested in Booster Club Leadership?
Click here to learn more about the volunteer duties of the Officers.
Want to support the Booster Club in a monetary way also?
(Not required for Booster Club membership, but it's a great way to support the program and pocket some passes!) We are offering the following Lion's Pride Passes for all home athletic events:
Lion's Pride Passes
Silver Level - $75 Free pass for 2 persons to all FCS home sport events for one year.
Gold Level - $150 Free pass for 3 persons to all FCS home sport events for one year.
Blue Level - $300 Free pass For 4 persons to all FCS home sport events for two years.
Platinum Club - $500 Free pass for 4 persons to all FCS home sport events for four years.
*Free passes do not include CIF playoff events.
If interested contact Rob Rerucha (Athletic Director) or Shannon Smith (Principal) through the office. 530-674-5474
THANKS FOR YOUR SUPPORT OF OUR SPORTS PROGRAMS.