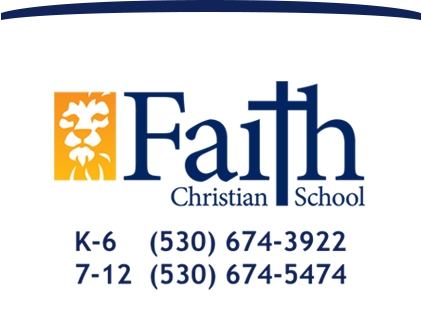 Raising Christian World Changers
FCS Life

Beyond Academics...
Faith Christian is a community, often described as a family. Education is extremely important, but a school experience is much more than that. It has been said that "more is caught than taught", and it is often in the "extras" that character is shaped, talents blossom and life enriching memories are made.

At Faith Christian, students "catch" foundational values: Christian character, connection to community, creativity, problem solving and leadership.

Science teacher, Lisa Maki, summarizes it well: "My favorite memories of Faith Christian School are the times I have spent with students outside of the classroom. For example, the chances to build relationships with the students during Sky Mountain (high school retreat), Wolf Mountain (jr. high retreat), drama productions, unity groups, field trips, and other extracurricular activities are what make FCS such a special place."