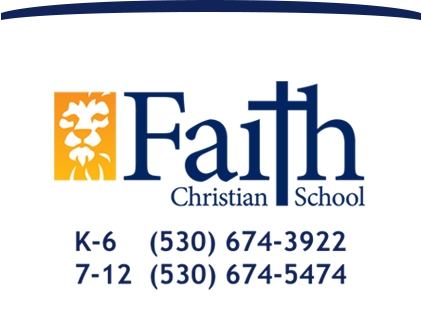 Faith forward. College ready.
Academics
Faith Christian Students Pursue Academic Excellence by:
Integrating Biblical truth into academic perspectives
Acquiring knowledge and skills for life long learning, occupational, and academic success
Thinking critically about issues and applying problem solving skills
Reading, writing, speaking, and listening effectively, reflectively and critically
Using computer technology in the learning environment
Developing creative expression
Producing quality work
Reaching their academic potential with support of our caring staff
Being prepared for continued success in further education and the workplace
So that they may impact their communities and world for Christ.