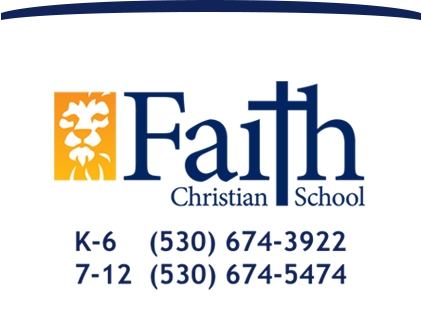 Faith forward. College ready.
Support FCS
Through our Fundraising and Development programs we have been able to raise over $150,000 annually with the involvement of all faculty, staff and school families. Current tuition and fee levels cover only 88% of our school operating costs.

Without the fundraising revenue our tuition costs would increase. Also, much of our fundraising dollars provide Tuition Assistance for students who would otherwise not be able to attend. Its is our desire that money would not stand in the way of a student receiving a quality Christian education.
All school families benefit from the revenue our fundraising activities generate, and it is imperative that all school families be actively involved in these activities/programs. Our Fundraising efforts include our annual Jog-a-thon/Chariot Races, Candy Sale, Auction, and the Lion's Share Program.
We thank you for supporting our ministry and partnering with us to train the next generation of Christian leaders.
You can help FCS with no additional cost to you!
Participating Programs: