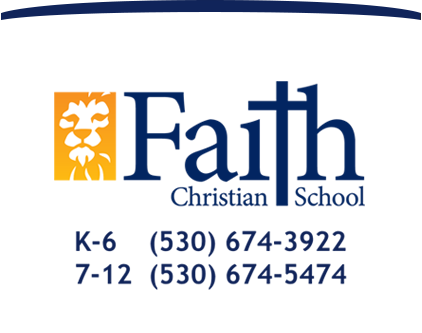 Raising Christian World Changers
News Blog
FCS Serves: Homeless Outreach Ministry
January 06, 2017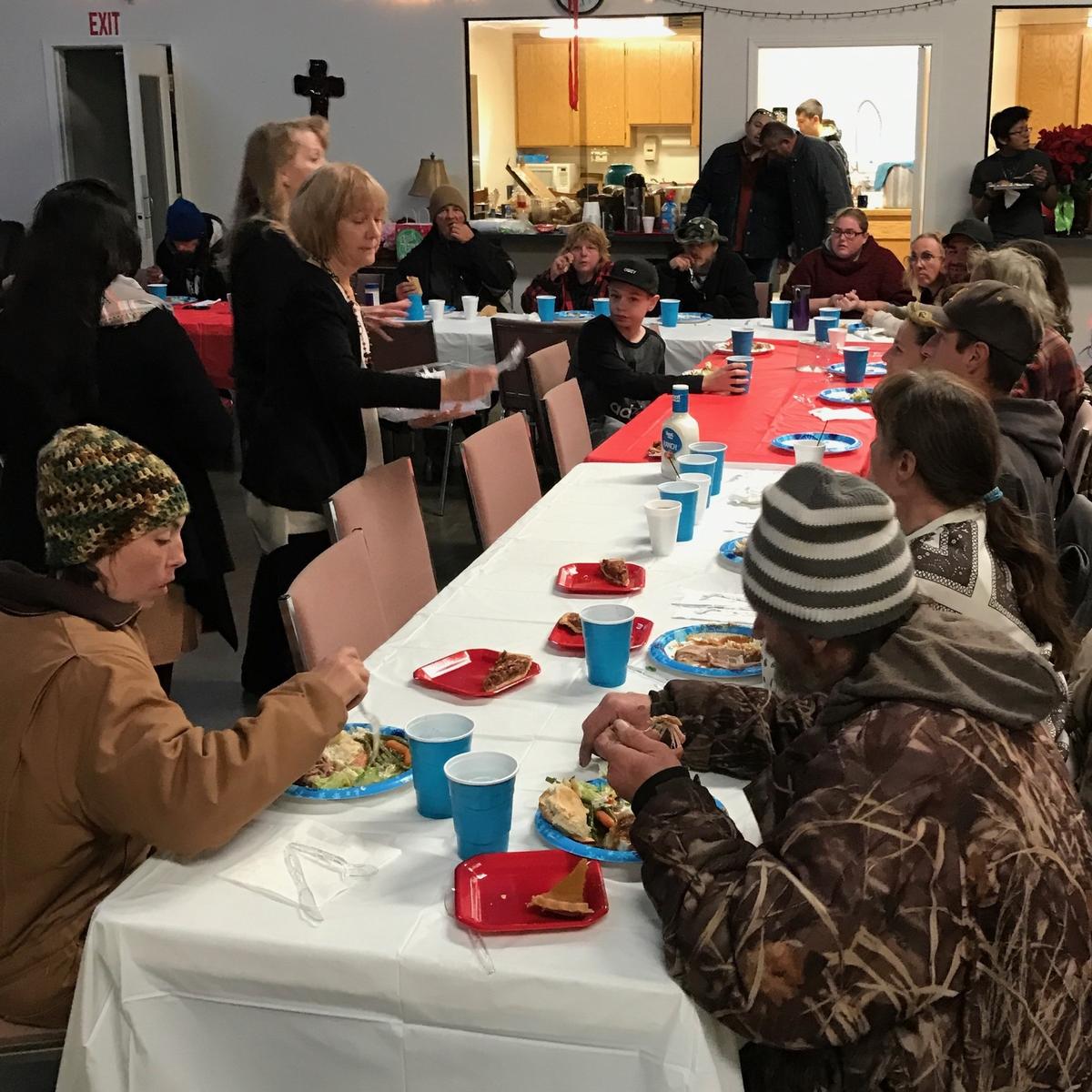 On Sunday, December 18th, over 20 students along with parents and staff from Faith Christian School hosted our annual Homeless Outreach event at the warehouse of Calvary Chapel of Yuba City (formerly North Valley CC) under the leadership of Henry Herrera, Joy Elliott, and Shannon Hannold.
Homeless neighbors were transported to the church by Mr. Herrera, Mr. Souza (FCS parent), and other adults. Several came early to offer any assistance they could.
A meal was prepared by Shannon Hannold and several high school girls. We served 30 people and had an abundance of food that we were able to send our friends back home with as to-go box meals for later. Desserts were provided by students and their families. Lydia Crist led Christmas carols, with some of our homeless neighbors requesting carols that meant a lot to them. Henry Herrera spoke a word of truth and encouragement. We had an opportunity to pray with some of our homeless friends, to offer God's love and grace.
Thanks to the generosity and compassion of Faith Christian families and their friends we were able to send each of our homeless neighbors off with bags filled with items they needed. Two of the unity groups from high school made homemade Christmas cards to include in the bags. Due to the heavy rains prior to our meal many of the homes had flooded and they lost everything. One of the FCS families that came to serve (with their alumnus) went out and bought several blankets to give to those neighbors.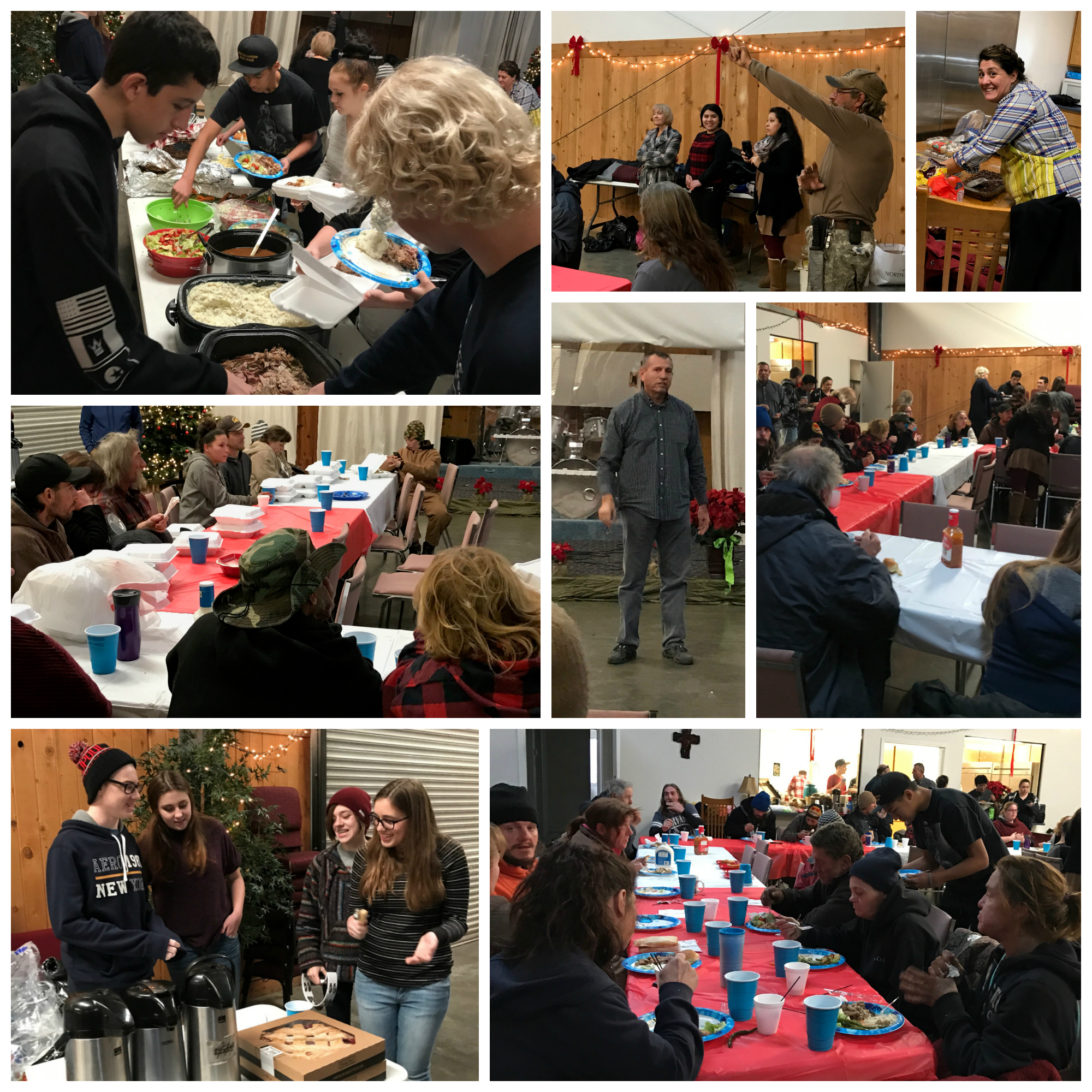 Henry Herrera shares how this outreach began:
"About 10-15 years ago during a Bible class I was talking about Scriptures that we as Christians often ignore. The Lord was saying that when we give a feast, don't invite people that can pay you back. Instead, invite the poor, the lame, the blind, who could not pay you back.

I said that I've always wanted to do this but never had. One young lady (Stephanie Jensen) asked, 'Why couldn't we do it?' I asked the class if they were serious. Some said they would be willing to try, so we began the Adopt a Family Project that Christmas.

We found a needy family in the community and would have a meal (prepared by the students and myself - I would cook the turkey) and also buy presents for the family. We did this for quite a few years and it was always rewarding to help someone who could not pay you back.

I had started taking students to the river bottoms to acquaint them with the homeless and how we could help them out by supplying some of their needs and just to let them see what a great need there was in our community. Four years ago, I thought that we could help more people than just one family at Christmastime, so we started having a Christmas meal for the homeless. Joy Elliot has been a tremendous help as her heart is to help poor and oppressed."
Joy Elliott sums up the day: "This year was a success thanks to the Lord and all the adults and students who participated. It taught us to humble ourselves and to show compassion and love to a segment of our society that usually does not see the love of God through people that care. I, as an adult, realize that doing anything for the poor is doing something that is close to the Lord's heart. I hope and pray that our students see God's heart in what we do."