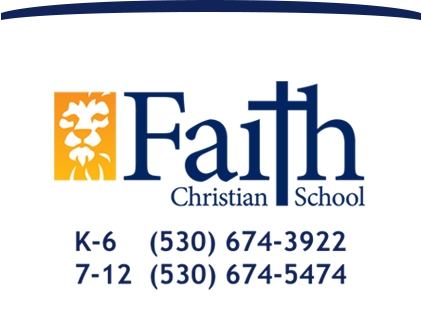 Faith forward. College ready.
High School
Sun

day

Mon

day

Tue

sday

Wed

nesday

Thu

rsday

Fri

day

Sat

urday

2018-19 Enrollment Opens for New Families

March 1, 2018

|

09:00 AM - 04:00 PM -

Enrollment will be open to current and new families from this day on. Once grade levels fill to capacity, students will be placed on a wating list. Call or stop by either office with an...

FCHS Winter Sports Awards

March 5, 2018

|

06:00 PM - 07:30 PM -

Celebrate our FCHS Basketball and Cheer athletes! Refreshments will be from 6:00 pm until 6:30 pm when the awards presentation begins. Please bring the following food items to shar...

Powderpuff Football

March 12, 2018

|

02:00 PM - 03:00 PM -

All secondary campus will watch the competition! Family and friends are invited to come! 1:30pm dismissal for players.

Rally in the Lion's Den

March 15, 2018

|

04:30 PM - 07:30 PM -

Rally Pre-show is ON, rain or shine! If raining, we will have food and carnival games in our main secondary hall and classrooms! This will be open from 4:30 to 6:15 pm. The FCH...